What You Need Is A Kentucky Hug
Kentucky Hug makes bourbon tourism easier than ever with a new platform offering a centralized marketplace and booking options.


Kentucky Hug Makes Bourbon Tourism Easier Than Ever Before
New Platform Offers Centralized Marketplace and Booking
The Kentucky Hug, a groundbreaking application that simplifies the booking process for distillery experiences, is set to launch on August 1st. This innovative platform aims to transform the bourbon tourism industry by streamlining the planning and reservation process for travelers.
Founder Eddie Fieldhouse, with over a decade of experience in creating and managing his family-owned and operated bourbon tourism company Pegasus Transportation, recognized the challenges of travelers exploring Kentucky's thriving bourbon scene. The traditional method of booking distillery tours involves hours of research and managing multiple reservations, making it a tedious and time-consuming task. Moreover, distilleries themselves have no comprehensive knowledge of the visitors' identities, as one person will typically book a tour for a larger group.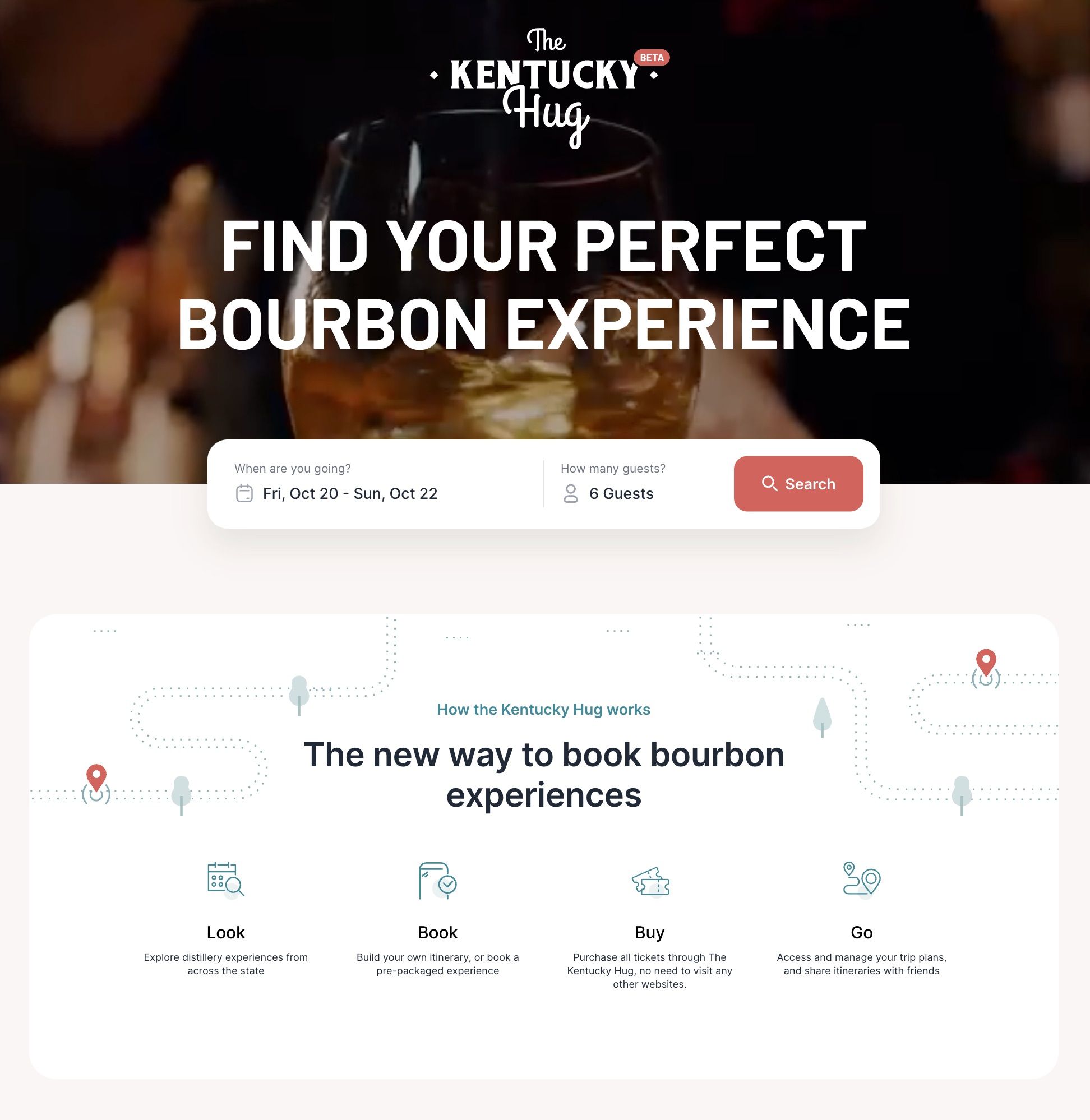 Recognizing the need for change, Fieldhouse conceived The Kentucky Hug to help the bourbon industry grow, streamline its booking processes, and gain a deeper understanding of its visitors. The platform allows travelers to create personalized bourbon-tour itineraries and purchase tickets to various distilleries in a single, seamless transaction. The name "The Kentucky Hug" embodies the warmth and satisfaction that you get when you take your first sip of bourbon.
And it's not just benefiting users: KY Hug helps distilleries gather more precise visitor demographics. Using a unique user interface, the platform provides digital interaction with each guest attending the experience. This will provide the industry with valuable insights into visitor interests and behaviors, establishing a more holistic picture of distillery visitors and providing the data to empower decisions that benefit the industry and visitors alike.
"This is a game-changer for bourbon tourism, just like how Airbnb had such an impact on the home-sharing economy," says Fieldhouse."The Hug's one-stop-shop approach has the potential to revolutionize the way people experience bourbon and bring together people who share a common passion."
The Kentucky Hug's launch is made possible through a collaboration with Slingshot Ventures, the startup arm of Slingshot, a leading app development company based in Louisville. The partnership combines Fieldhouse's vision and industry expertise with Slingshot Ventures' technical prowess, ensuring the platform's seamless functionality and user-friendly interface.
"At Slingshot Ventures, we are proud to partner with The Kentucky Hug and utilize our product and technical expertise to deliver a product that can be so important for our home state," says David Galownia, CEO of Slingshot and CTO for Kentucky Hug. "Our team has worked closely with Eddie Fieldhouse to create a platform that not only simplifies the booking process but also provides valuable insights for the bourbon industry. We are excited to contribute to the growth and success of The Kentucky Hug."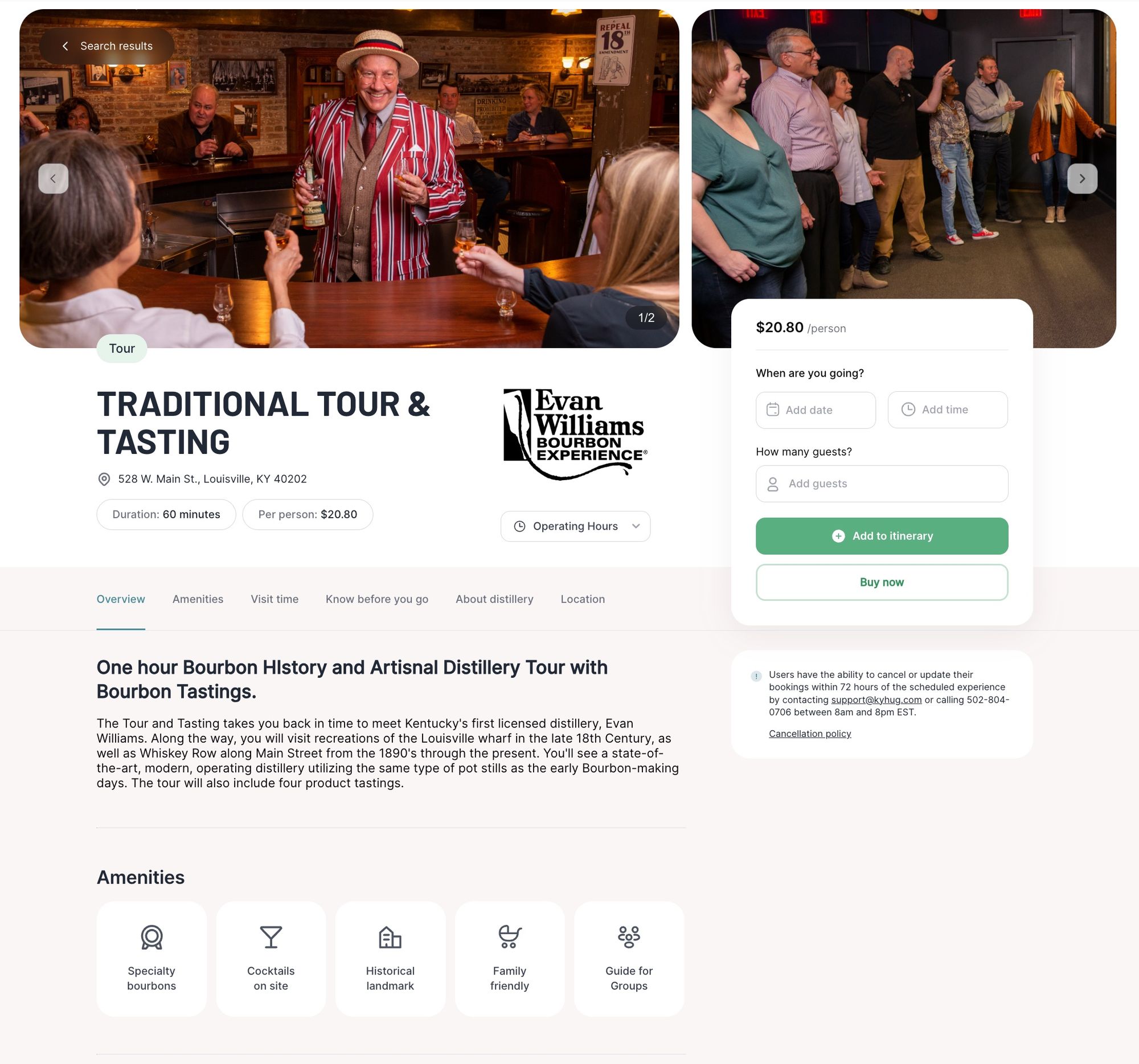 The Kentucky Hug is currently running a WeFunder campaign to secure additional support for its growth and expansion plans. These plans include growing the marketplace, implementing a full ticketing system for distilleries later this year, and building a consumer mobile app in 2024. You can learn more on the campaign's webpage: wefunder.com/thekyhug
The launch of The Kentucky Hug on August 1st marks a significant milestone in the evolution of bourbon tourism. Visitors gain access to a centralized platform for planning and booking distillery experiences, the industry will benefit from enhanced visitor data, increased support, and the potential for community enrichment.