Heads & Tails: Why The Hell Not Edition
Testing out a new weekly feature on the blog today. Every week we receive a lot of press releases and updates from across the whiskey industry and beyond.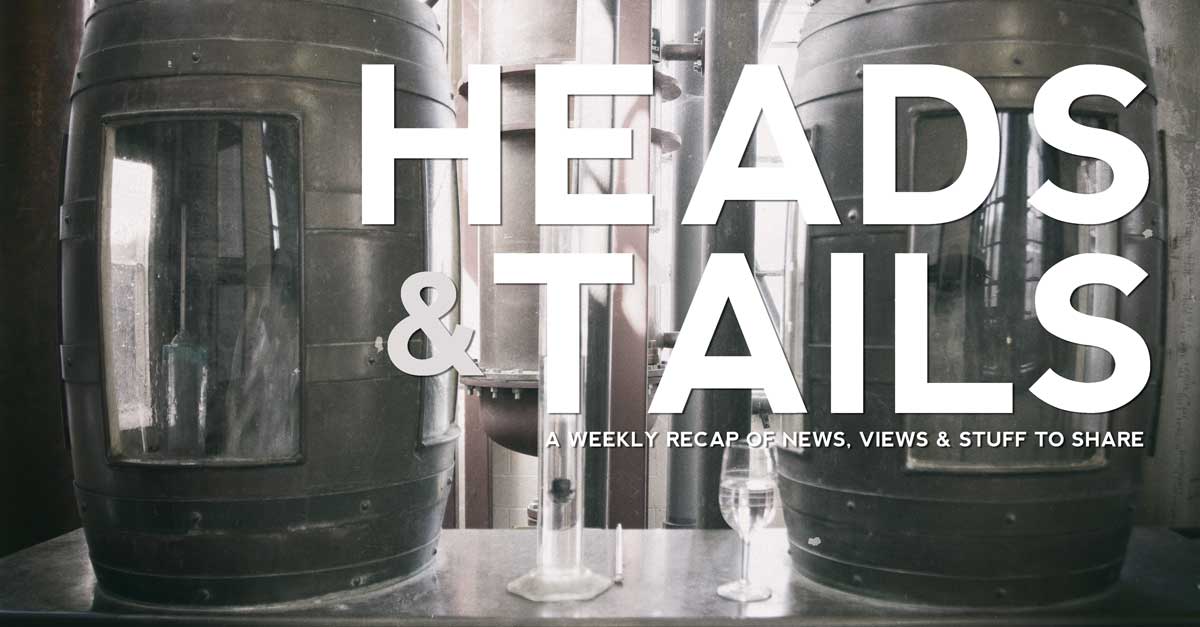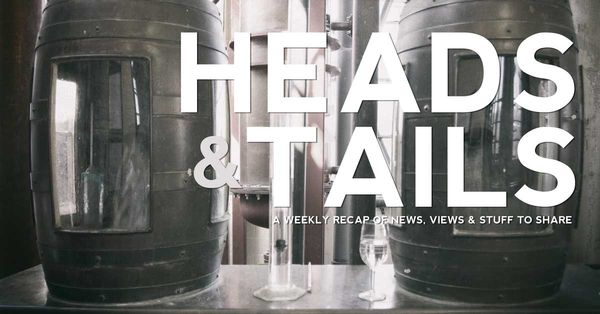 Today we're launching a new weekly feature – Heads & Tails.
Every week we receive numerous press releases and come across updates from across the whiskey industry and beyond. The sheer volume of stuff pitched our way is quite astounding at times, and we simply don't have the bandwidth to respond to everything directly (relevant or not to what we focus on). And even more importantly, we don't have the ability to post everything on the blog in a timely fashion. Once in a while, we'll post a press release that we think is important to get out quickly but more often than not we simply ignore it and let it pass. Other industry sites are more focused on breaking news and updates, and we've always thought it best to let them be the ones to bring the information to your attention.
But lately, we've had some conversations with folks that made us reconsider our approach while factoring in our resource constraints. One of our goals is to help people "drink curious". To do so requires us to not only educate and entertain but also to inform folks of what's going on around the industry. To that end, we're going to post a weekly news roundup on Friday. We can't compete on the breaking news front in most cases, but we hope that a weekly round up will help ensure that our readers at least have a glimpse into things happening around the industry that is making the news or could be of passing interest.
Consider this a pilot program. One that we would love your feedback on in the comments or via email. We're going to keep it simple for now and adjust as we receive your feedback. For now, we invite you to grab a coffee refill and peruse a few of this week's updates below as we coast into the weekend.
As for the name – Heads & Tails – we hope everyone gets our inside joke. Cheers!
---
INDUSTRY NEWS & UPDATES
---
GREEN BRIER DISTILLERY'S SHOOTING STAR OF SUMMER
Presenting Belle Meade Bourbon Cognac Cask Finish, with a July release
Nelson's Green Brier Distillery in Nashville, Tennessee takes the "Reduce, Re-use, Recycle" environmentalist mantra to a whole new level. By resting a proprietary bourbon blend in casks that had previously been used to age fine Cognac, they have extended the Belle Meade Bourbon brand, debuting a new product of unmistakable quality and character, to begin release through the month of July 2016.
Belle Meade Bourbon Cognac Cask Finish joins the distillery's acclaimed Belle Meade Bourbon Sherry Cask Finish as the second product in its special finish line, gaining distinction from spending some down-time in flavor-enhancing pedigreed barrels.
The perfect casks were sought for this bourbon's finishing stage.  "Like any other ingredient, the finishing cask must be exceptional in order to achieve exceptional results," states Charlie Nelson, who, with his brother Andy, has revived the family's historic distilling business with a line of award-winning small-batch whiskeys. "The search ended when we found a selection of casks made of French Limousin oak in which one of the world's premier Fine Champagne XO Cognacs had been aged for twelve years.  One smell told us that they held magnificent potential as finishing barrels for our bourbon."
To coax the best results from these extraordinary casks, the bourbon selected to fill them was a high rye-content [30%] blend, ranging in age from 6-9 years. "The younger barrels pair with the spice and fruit characteristics of the cask, while the rich depth and complexity of the older barrels in the blend play perfectly with the soft, luxurious flavors of the aged Cognac that linger in the French oak," notes Nelson.  Cut to 90.4 proof and non-chill filtered, Belle Meade Bourbon Cognac Cask Finish is ideally sipped neat, with a splash of water, or on the rocks. However you choose to drink it, be sure to secure a bottle and add it to your collection while you can.
---
Distillers' Tasting Notes
Nose: Crème Brûlée, Red Apple and a touch of Cinnamon
Palate: Vanilla, Caramel, Dried Orange, Baking Spices and a soft alluring medium bodied mouth feel
Finish: Long finish, mimicking the palate but adding Toasted Cedar and hints of Allspice
THE INTRODUCTION OF SUNTORY WHISKY TOKI
Deerfield, IL (June 8, 2016) – Japan is a land of contrasts and paradox: its culture holds a deep reverence for ancestry and heritage, but also a fascination with the future; and its people respect tradition, but they constantly reinvent and reinterpret the world around them. The House of Suntory, the founding house of Japanese Whisky, is proud to introduce a whisky that extends that thread forward: Suntory Whisky Toki™. Respectful of heritage, inspired by reinvention, Suntory Whisky Toki expresses both what is authentic and what is next.
Suntory Whisky Toki, which launches exclusively in the U.S. this month and in Canada in July at a suggested retail price of $39.99, is a blend of carefully selected whiskies from the House of Suntory's globally acclaimed Hakushu Distillery, Yamazaki Distillery and Chita Distillery. Traditionally crafted according to Suntory's Art of Blending philosophy, the expression features the quintessential characteristics of a Suntory blend: exquisite balance, harmony and oneness.
A VIVID BLEND, TIMELESSLY MADE
While Suntory Whisky Toki respects tradition, it also challenges whisky convention by rethinking the hierarchy of its components. Suntory blends often use Yamazaki malts as their key component. Inspired by the spirits of innovation, the House of Suntory's fourth Chief Blender Shinji Fukuyo took a fresh approach with Suntory Whisky Toki, selecting the singular Hakushu American white oak cask malt whisky — with its unique freshness, mellowness and spectacular green apple notes — as one of the blend's two pillars. To complement that selection, Fukuyo chose Chita heavy-type grain whisky as the blend's second pillar, adding a clean taste with notes of sweetness and vanilla.
By pairing these seemingly dissimilar but deeply accordant whiskies, Fukuyo's insight overturned the old relationship between malt and grain and created a blend that is both groundbreaking and timeless.
WITH A SIGNATURE BALANCE OF MALT AND GRAIN.
Traditionally in Suntory blends, grain whiskies have played merely a supporting role, acting as a broth or dashi to accentuate key malts. But the unrivalled sophistication and wide range of grain whiskies produced at Suntory's Chita distillery led Shinji Fukuyo to rethink that role. He saw these whiskies, with their exquisite balance of complexity, subtlety and refinement, not as a scaffold for the heroic malt to ascend but as true heroes in their own right.
This unique encounter between Hakushu malt and Chita grain whiskies gives Suntory Whisky Toki its silky taste and vivid character. To give the blend greater depth and complexity, Fukuyo carefully selected two Yamazaki malts. Yamazaki American white oak cask malt whisky harmonizes the Hakushu and Chita components, while bringing roundness and reinforcing the sweetness of Chita heavy-type grain whisky with peach and custard aromas. Finally, Yamazaki Spanish oak cask malt whisky adds woody and bittersweet notes to the blend. The result is a vivid, well-balanced and silky blend with a subtle sweet-and-spicy finish.
EXTRAORDINARY VERSATILITY
The smoothness of Suntory Whisky Toki allows for exceptional versatility — the expression can be enjoyed neat, on the rocks, as a highball or mixed as a cocktail. The Suntory Whisky Toki highball is recommended for those interested in experiencing how whisky is enjoyed in Japan today.
The highball is an artful blend of whisky and sparkling water over a generous serving of ice. In the 1950s, the highball was a favorite of whisky drinkers in Japan. The Japanese praised this simple, stylish cocktail as a refreshing way to drink whisky. They also loved how well it paired with Japanese cuisine. Since then, Suntory has played an important role in reestablishing the highball as a popular cocktail for a new generation of whisky drinkers.
To make the Toki highball in the proper Japanese serving ceremony, fill a tall glass to the brim with ice. Add one measure of whisky. Stir to cool the whisky and glass. Again add ice to the brim. Pour three measures of chilled sparkling water along the side of the glass to avoid melting the ice or bursting the bubbles. Add a twist of lemon. Enjoy.
TASTING NOTES – Suntory Whisky Toki (43% Alc./Vol. 750ml)
Color: clear gold
Nose: basil, green apple, honey
Palate: grapefruit, green grapes, peppermint, thyme
Finish: subtly sweet and spicy finish with a hint of vanilla oak, white pepper and ginger
DAVID NICHOLSON 1843® LAUNCHES NEW VARIANT AND UPDATES PACKAGING
(St. Louis) June 27, 2016 – Luxco announced the brand refresh of David Nicholson 1843® Kentucky Straight Bourbon Whiskey and the launch of David Nicholson Reserve® Kentucky Straight Bourbon Whiskey.The brand, dating back to 1843 and part of Luxco's portfolio of whiskeys since 2000, will continue to provide 100 proof ultra-premium bourbon, in an updated sleek, upscale package for both of the variants.
"The 100-proof bourbon category continues to explode with an impressive 24 percent growth rate*," says Fletcher Buchman, brand manager at Luxco. "We continue to add products to our portfolio that fulfill the demand for craft bourbons with fuller flavor and connect current and future consumers that celebrate authentic bourbons."
David Nicholson Reserve is a Kentucky Straight Bourbon Whiskey that offers a rye mash bill for a spicy, warm finish and will be available in 750ml in July. This bourbon, bottled at 100 proof, is extra aged for a more robust flavor and a full-bodied long finish. Suggested retail price per bottle is $34.99-$39.99. The suggested retail price per bottle for the David Nicholson 1843 is $29.99-$34.99.
"David Nicholson 1843 is still made according to the original recipe and offers a smooth, wheated Kentucky Straight Bourbon Whiskey with hints of vanilla and oak. For David Nicholson Reserve, with the rye mash bill, we achieved a more complex, toasted rich flavor and a spicier bourbon," says Buchman.
The brand's packaging refresh includes a sleeker, contemporary bottle and a cleaner label design. With the addition of a natural cork and embossing on the shoulder of the bottle, the packaging now reflects the award-winning bourbon inside. David Nicholson 1843 recently earned a double gold award in 2015 and a gold award in 2016 at the San Francisco World Spirits Competition.
For more information about David Nicholson 1843 and David Nicholson Reserve, please visit www.davidnicholsonwhiskey.com
ALBA-COLLECTION: BOURBON - RYE - WHISKEY DISTILLERIES IN USA MAP COLLECTION
After two years of intensive research, the German publisher Alba-Collection is pleased to present the new and detailed "Bourbon – Rye – Whiskey Distilleries in USA" whiskey map. The map contains 805 distilleries and shows the great variety of the American whiskey landscape. It is probably the most detailed special subject map of its kind.
The map is accompanied by a 24-page booklet, which gives the details of all 805 distilleries. Apart from a few dozens of large distilleries, we also found many hundreds of small craft and micro distilleries, which fall into 10 distinct whiskey categories. This also shows the enormous upswing whiskey has taken in the USA during the past years.
The map is supplemented by a set of 12 regional whiskey maps due to the high density of distilleries in some areas.
You can take a look at our map collection at www.alba-collection.com. All maps come in several sizes. We also offer attractive bundles for resellers.
For further information, please contact hirst@alba-collection.com.
CHEF ROBERT WIEDMAIER PRODUCES HIS OWN BOURBON LABEL WITH VIRGINIA'S FILIBUSTER DISTILLERY
Chef Robert Wiedmaier is known for his expertise in taking an ingredient and spinning it into a multitude of sensational directions on the same plate, but who knew that his cultivated skills would lend to collaboration with a small batch bourbon-making distillery?  His exceptional palate, never ending curiosity, and penchant for surprise have prompted his obsession to create a bourbon to match the foundational Belgian flavors that inspire his cuisine. Wiedmaier and Virginia's Filibuster Distillery have put their minds and taste buds together to produce the first full­fledged custom-bottled whiskey for the Robert Wiedmaier Restaurant Group. Hand selected by chef Wiedmaier and Ramon Narvaez, Corporate Beverage Director of the RWRG, the exclusive 90-proof Straight Bourbon Whiskey produced by Filibuster is now available at Wiedmaier's restaurants.
"We pulled several cask samples that I felt really were showing well, and Chef and Ramon went with the ones that really spoke to them, and complemented their cuisine," says Filibuster's Master Blender, Sid Dilawri. He adds, "We started with a multi­barrel blend of 4, 5 & 6 year old Straight Bourbon, and then a 'Dual Cask' aging process in former Cabernet Sauvignon French Oak barrels from Trefethen Winery is what set us apart.  We went with a 'High Rye' style, which is more lifted and spicy, and better with food. The final step was 'cutting to proof' – adding water from our deep limestone well to get it to a smooth, but flavorful, 90 proof."
This limited edition Filibuster/Robert Wiedmaier Straight Bourbon is available neat, in a cocktail, or as part of a brand new $18 whiskey flight program at Brasserie Beck and Mussel Bar in Bethesda and Baltimore, Maryland. A "flight' allows the restaurant and bar guests to sample three different types of whiskies, to compare and contrast flavor and style. While flights are often seen in the wine and beer world, whiskey flights are a newer concept, in keeping with surging popularity of hand-crafted whiskies and other libations.
The family-owned Filibuster Distillery was founded in Washington DC, but recently re­located to Shenandoah County, Virginia, where the climate, the limestone ground, and water lend themselves to higher quality whiskey. Chef Wiedmaier states, "When I've got bourbon on my mind, I turn to a decidedly artisanal brand, not one that's mass produced. You can taste the uniqueness in its flavor notes, a real timeless quality. I pour it neat with a good cigar standing by."
1792 SMALL BATCH BOURBON AWARDED "BEST OF CATEGORY"AT 2016 LOS ANGELES INTERNATIONAL SPIRITS COMPETITION
BARDSTOWN, KENTUCKY (June 30, 2016) – 1792 Small Batch Kentucky Straight Bourbon Whiskey was awarded "Best of Category" at the 2016 Los Angeles International Spirits Competition. An additional four medals were awarded to bourbons from Barton 1792 Distillery.
These spirits were ranked among 401 spirits that were submitted from a total of 29 countries.
Bourbons earning medals include:
Gold Medal
1792 Small Batch Kentucky Straight Bourbon Whiskey
Kentucky Tavern Kentucky Straight Bourbon Whiskey
Flatboat Kentucky Straight Bourbon Whiskey
Silver Medal
Zackariah Harris Kentucky Straight Bourbon Whiskey
The Los Angeles International Spirits Competition was formed in 2007, with an esteemed panel of judges using a blind-tasting method to award medals to the best distilled spirits from around the world.  The award-winning entries will be displayed during the Los Angeles County Fair, Sept. 2 – 25, in "The Wine, Beer & Spirits Marketplace."
Complete results of the 2016 LAISC are available at www.laspiritscomp.com.
---
The true pioneer of civilization is not the newspaper, not religion, not the railroad – but whiskey!
-Mark Twain
HAPPY 4TH OF JULY!!!
The July 4th weekend is a great time to get together with family and friends to celebrate this amazing country of ours. We hope you do so safely while sharing some of your best bourbon and partaking in some top notch banter. And should the spirit move you, we'd appreciate you spreading the word about BourbonBanter.com and inviting others to subscribe to our daily or weekly email updates.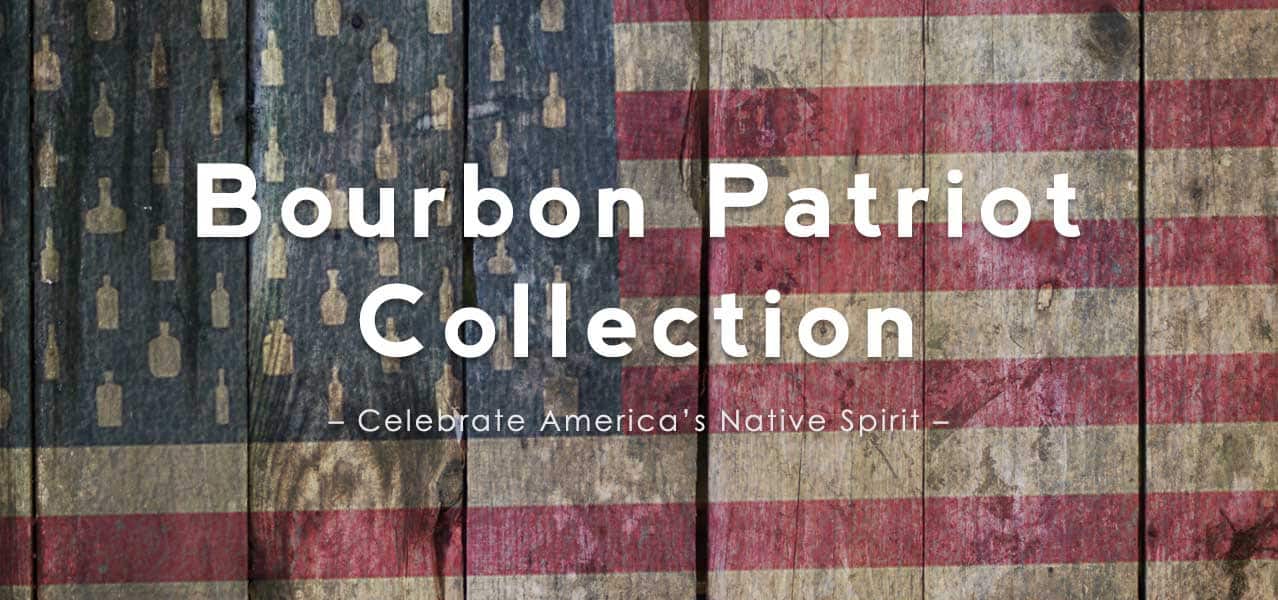 Don't forget that we've got some very unique bourbon items for the patriotic bourbon lover in our online store. The Bourbon Patriot Collection is a perfect place to start. Thanks for your continued support!