Wild Turkey Longbranch Review
Today, Matthew McConaughey and the legendary Wild Turkey® Distillery are proud to announce the introduction of Wild Turkey Longbranch™, a collaboration between the iconic whiskey brand's creative director and Master Distiller Eddie Russell. Inspired by McConaughey's Kentucky and Texas roots, this ra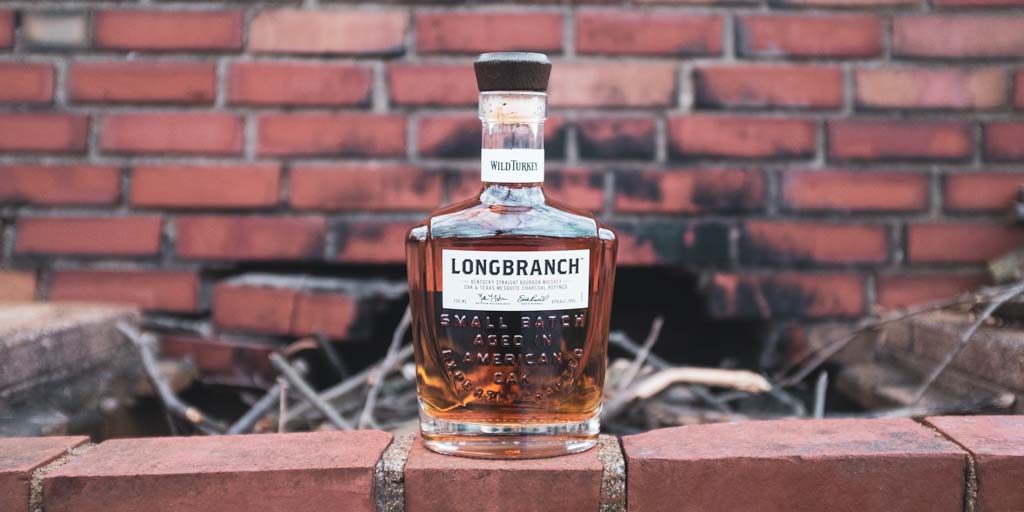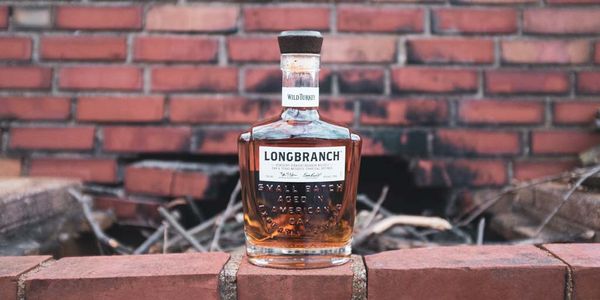 BOTTLE DETAILS
---
DISTILLER: Wild Turkey
MASH BILL: 75% Corn | 13% Rye | 12% Malted Barley - Standard Wild Turkey mash bill
AGE: 8 Years
YEAR: 2018
PROOF: 86 (43% ABV)
MSRP: $40.00
POPS' NOTES
---
NOSE: Vanilla | Spices | Oak – Definitely a Wild Turkey nose, but lighter than I'm used to
TASTE: Caramel | Honey | Orange Citrus | Oak
FINISH: The familiar Wild Turkey spice and oak take over on a medium length finish with a very slight hint of smoke. The charcoal filtering has sweetened the finish a bit thereby rounding off the spice corners a bit.
SHARE WITH: Wild Turkey fans will want to give this a try if for no other reason than to see if it's worth their allegiance. I doubt it will excite folks that reach for Wild Turkey 101 or higher, but it's a bourbon that I would certainly recommend to those just starting to explore the world of bourbon. It's proof point and pedigree make it a solid starter bourbon for those looking for recommendations.
WORTH THE PRICE: MSRP of $39.99 isn't bad considering the marketing concept behind this release. It positions it against another solid lower proof introductory bourbon - Basil Hayden's - and in my opinion becomes a better recommendation due to Wild Turkey's standard profile which is a bit more complex.
BOTTLE, BAR OR BUST: Buy yourself a bottle and explore a bit. In most cases $39.99 won't break the bank and even if it doesn't become an everyday drinker for you it will be good to have on hand for those that like their whiskey at a lower proof but with some flavor.
OVERALL: I've been eagerly awaiting what the partnership between Wild Turkey and Matthew McConaughey would bear regarding a new bourbon release. But before I give you my final thoughts, it's important to stress that Longbranch is not for the long-term diehard whiskey drinker who appreciates bottle proofs at or above 100. You have to understand and accept that before you try it for yourself. Longbranch is for people new to the world of bourbon. A low bottle proof and classic Wild Turkey DNA make it the perfect gateway expression to pull people into the Wild Turkey family of whiskeys. Matthew McConaughey's involvement to the product makes it more attractive to a broader consumer base - which is why he became Wild Turkey's Creative Director a few years ago. While some have bristled at Wild Turkey's alignment with a celebrity like McConaughey, I believe it was a smart move. One that allows the brand to reach new consumers and ensure they remain a relevant brand among today's new bourbon drinkers. If done correctly - and all signs point to it is being done correctly - it will help make sure that all of us will have access to our favorite Wild Turkey expressions for a long, long time. As for the whiskey itself, it's a solid Wild Turkey product. Based on my personal preferences I find the lower proof makes the nose a bit faint and the taste watered down. But if I put aside my preferences, and try to experience as someone new to bourbon would do, I can see the appeal. There's extra sweetness on the front palate, and the additional charcoal filtering has toned down the Wild Turkey spice making it smoother and thereby, more approachable for those not used to more aggressive juice. Longbranch is going to be in my starting rotation for new bourbon drinkers, and I look forward to hearing their thoughts as they try it compared to other lower proof bourbons. Matthew McConaughey's goal was to create his favorite bourbon. Longbranch is the result of those efforts. Based on the expression's proof, price point, and quality - not to mention affiliation with McConaughey, I think it's likely to become a favorite for lots of people. To all of those folks, I welcome you to the world of bourbon. I hope you stay for a while and help us continue to spread the bourbon gospel. Cheers!
BRAND NOTES
---
Matthew McConaughey and Master Distiller Eddie Russell are proud to present this rare, small-batch bourbon. Eight Year-Old Wild Turkey Bourbon is refined with Texas mesquite and oak charcoals for deeper flavor and complexity. The aroma is a balanced blend of vanilla and spices. Flavors of caramel, pear, and hints of citrus round out the palate, while the subtle, smoky finish is buttery smooth—with notes of gentle pepper and toasted oak.
---
WILD TURKEY LONGBRANCH PRESS RELEASE
MATTHEW MCCONAUGHEY teams with bourbon hall of famer to LAUNCh New WILD TURKEY® LONGBRANCH™
Wild Turkey Creative Director McConaughey and Master Distiller Eddie Russell Unveil Small-Batch Kentucky Straight Bourbon Refined with Texas Mesquite
LAWRENCEBURG, KY (APRIL 10, 2018) –Today, Matthew McConaughey and the legendary Wild Turkey® Distillery are proud to announce the introduction of Wild Turkey Longbranch™, a collaboration between the iconic whiskey brand's creative director and Master Distiller Eddie Russell. Inspired by McConaughey's Kentucky and Texas roots, this rare small-batch Kentucky bourbon is refined with Texas Mesquite and oak charcoals – a unique method that deepens the flavor and complexity of the whiskey. This launch marks the first time Wild Turkey has unveiled a product that bears a signature of someone other than the Master Distillers Jimmy and Eddie Russell.
A video of the creation of Wild Turkey Longbranch with McConaughey can be found here.
Wild Turkey Longbranch is the latest collaboration to come from the multi-year partnership with the Academy Award® winning actor. McConaughey, who has served as the brand's creative director since 2016, has worked behind the camera and in front of it in television commercials to reintroduce the world to Wild Turkey, and this new bourbon is a natural evolution of the partnership. The name is inspired by the friends that form the longest branches of our family trees.
The connections that McConaughey and the Russells have to both the great states of Kentucky and Texas were a major inspiration for this collaboration. McConaughey's parents met at the University of Kentucky, a mere 15 miles from the Wild Turkey Distillery, while Eddie Russell's youngest son, Bruce, now lives in McConaughey's hometown of Austin, Texas.
"Longbranch, in its simplest form, is an extended hand, inviting a friend into your family," McConaughey says. "So the branch that was extended to me from the Russells was a long one, one that reached from Kentucky to Texas and back again. I offered the Mesquite from my great state to add to their legendary Kentucky whiskey and together we made Longbranch."
To create Longbranch's signature flavor, McConaughey and Russell spent countless hours sharing notes, then, after two years of testing, perfected a proprietary process that combines two separate charcoal filtration methods to give Longbranch a smooth and full finish. The first filtration process uses charcoal made from American White Oak and the second uses charcoal made from Texas Mesquite wood, giving the bourbon notes of smoky sweetness.
Made with eight-year-old Wild Turkey Bourbon, Wild Turkey Longbranch is an exceptional bourbon with a bright gold color and aroma that is a balanced blend of vanilla and spices. Flavors of caramel, pear, and hints of citrus round out the palate. The subtle, smoky finish is buttery smooth, with notes of gentle pepper and toasted oak.  "When we were creating Wild Turkey Longbranch, we talked at length about how to make a product that represents elements of both Texas and Kentucky," said Wild Turkey Master Distiller Eddie Russell. "Our goal was to make a straight bourbon whiskey with a soft sweetness that was still unmistakably Wild Turkey. The result was a bourbon that we both truly enjoy drinking neat, and look forward to sharing with others."
"Matthew McConaughey has been ingrained in the Wild Turkey brand as creative director for several years now," said Bob Kunze-Concewitz, CEO at Campari Group, owner of Wild Turkey. "As a lover of bourbon, and an integral part of the team, it was a natural next step for Matthew to partner with Eddie to create a new product for Wild Turkey. We are proud of the work they've done and have great expectations for this amazing new whiskey."
Wild Turkey Longbranch will be available on shelves across the US in May for a suggested retail price of $39.99 and will roll-out to additional markets around the world later this year.
---
Disclaimer: Wild Turkey provided Bourbon & Banter with a sample of their product for this review. We appreciate their willingness to allow us to review their products with no strings attached. Thank you.