Win V.I.P. Tickets to Whiskey In The Winter
Enter to win two V.I.P. tickets to Whiskey in the Winter and join us in sampling from over 400 whiskeys.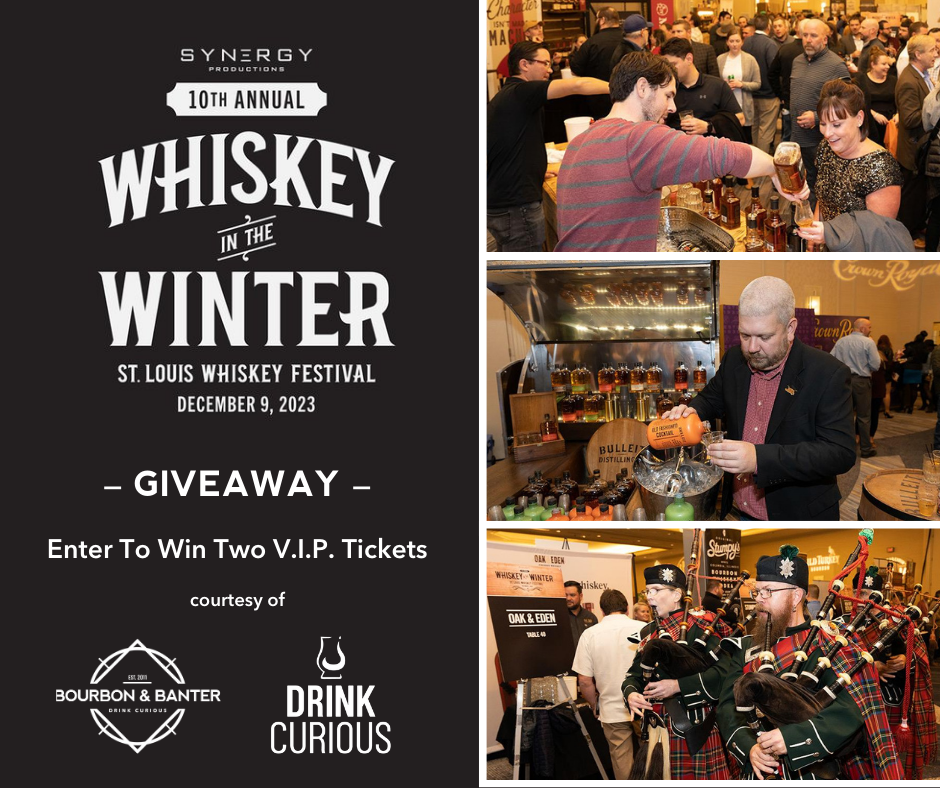 Bourbon & Banter has been a proud sponsor of Whiskey in the Winter for ten years, and to celebrate the 10th anniversary of the festival, we're giving away some V.I.P. tickets. If you'd like to attend with us, tell us why you want to join us in the comments. We'll pick a winner from the comments on this post and our social media posts about the giveaway.
The event will be held in St. Louis on December 9th. If you're not local to St. Louis, you'll be responsible for getting here, but the tickets (valued at $360) are free. It's not a bad deal for a night of sampling from over 400 whiskeys, gourmet meals and great educational seminars from industry experts.
And who knows, we might have a few surprises in store for anyone joining us at the event.
Good luck!
~ Pops