Woodford Reserve Malt Whiskey Review
This bottle was a present to me from my cousin, for a favor I did for him in college, over 46 years ago. I truly did not remember it (even when he told me) but I was glad to receive the bottle. I'm have not been a big Woodford Bourbon fan in the past but find myself enjoying it more recently. When I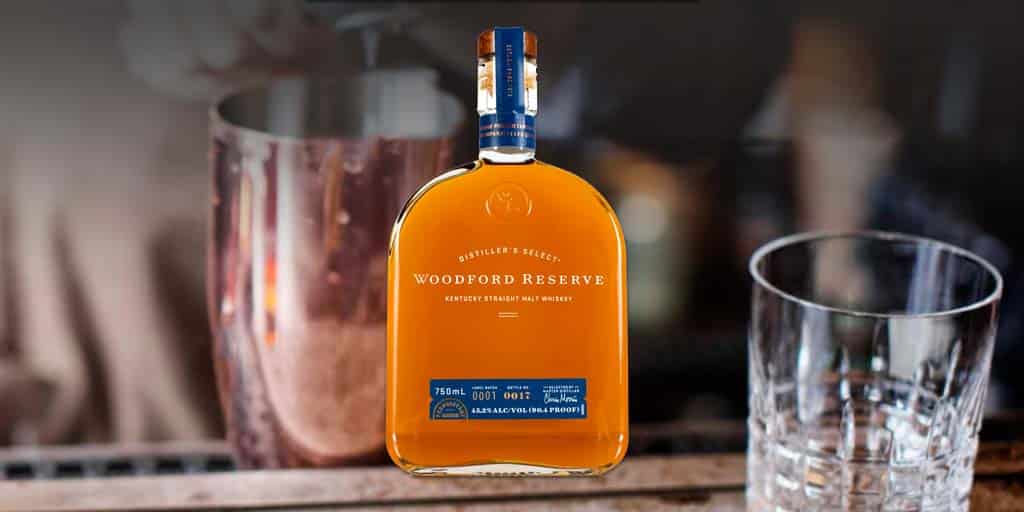 BOTTLE DETAILS
---
LEE'S NOTES
---
NOSE: Corn | Malt Grain | Chocolate Covered Nuts | Red Fruit
TASTE: Malt Balls | Corn | Pepper | Nuts
FINISH: Starts with a burst of peppery spice that slowly gives way to a creamy malt ball taste and ends leaving a coating of cocoa on the tongue. Not much of a burn but a slow warming as the sipping continues.
SHARE WITH: I would share this with anyone who is looking to get into the swim of American malt whiskies but wants to start with just a toe in the water.
WORTH THE PRICE: Yes. This is not much more expensive than Woodford Reserve Bourbon.
BOTTLE, BAR OR BUST: I always recommend trying something new at a bar. If you are a Woodford fan I would go for a bottle.
OVERALL: This bottle was a present to me from my cousin, for a favor I did for him in college, over 46 years ago. I truly did not remember it (even when he told me) but I was glad to receive the bottle. I'm have not been a big Woodford Bourbon fan in the past but find myself enjoying it more recently. When I saw this was a malt whiskey I felt a pang of disappointment because I am not a big fan of American Malt Whiskey. From the first sip of this Woodford Reserve Malt Whiskey however, I was and continue to be pleasantly surprised.
As I first brought my glass to my nose, my first thought was this is Woodford Reserve Bourbon. A closer nosing however brings the malt grain, followed by a malted chocolate essence like malt balls
On the palate, first there is a burst of spicy pepper, followed by a mixture of corn and the chocolate malt balls. The taste alternated between malt whiskey and Woodford Reserve Bourbon. I found it to be an enjoyable combination.
The finish starts with a burst of spicy pepper which develops into a creamy chocolate mouth feel and ends leaving a layer of cocoa on the tongue.
Obviously, given the mash bill, this almost qualifies as a bourbon. It is very much like a bourbon although the malt whiskey comes through as well. I like this better than the Woodford Reserve Bourbon.
This is an interesting addition to the Woodford line. It is worth giving a try.
BRAND NOTES
---
Unlike a typical 100% malt whiskey, Woodford Reserve is a Kentucky Straight Malt Whiskey crafted from 51% malt and aged in new charred oak barrels, making it the malt whiskey for bourbon drinkers.
The base of 51 % malt results in a whiskey that is richly flavorful and complex and amplifies the nutty characteristics found in the original Woodford Reserve.
"Inspired by history and a desire to make the best tasting whiskies in the world, Woodford Reserve is charting its own unique path with this new malt whiskey based on historical precedence and our commitment to flavor, something that's ingrained in everything we do," said Master Distiller Chris Morris.
TASTING NOTES
Appearance: Warm Umber.
Nose: Soft nutty notes drizzled with light caramel and milk chocolate coat a layer of fruit character (apple, dried fruit, tropical fruit). Hints of brown spice, savory mint and brown sugar mingle with a rich note of freshly milled toasted oak.
Taste: Dark chocolate and caramel coated nuts are dried out with a dusting of cocoa powder and brown spice. A fruit medley brightens a trace of toasted coconut and rich, bright oak character.
Finish: Nutty and subtly sweet chocolate malt notes