Freddie Johnson: Bourbon Superhero
Buffalo Trace Distillery, run by the Sazerac company, is a distillery known around the world for their amazing bourbon portfolio, including Blanton's, Eagle Rare, Pappy van Winkle, and many other fantastic labels.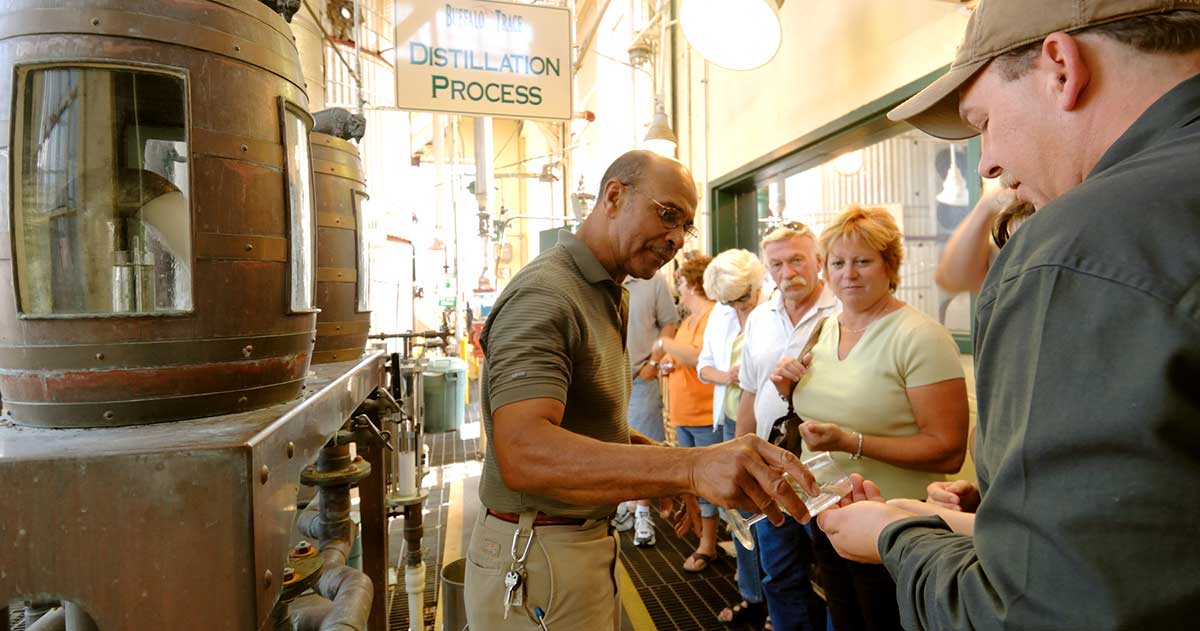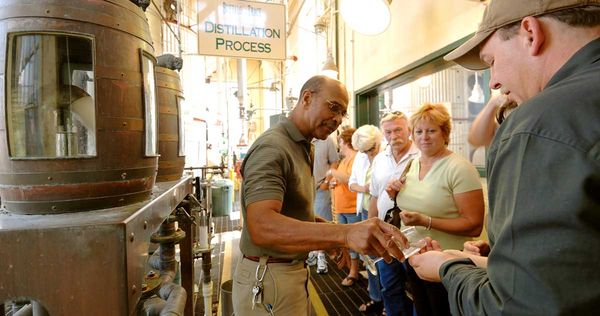 Buffalo Trace Distillery, run by the Sazerac company, is a distillery known around the world for their amazing bourbon portfolio, including Blanton's, Eagle Rare, Pappy van Winkle, and many other fantastic labels. These brands attract scores of visitors to their distillery in Frankfort, Kentucky, where they offer five different (free!) tours, which end with a complimentary tasting. However, sometimes visitors have the chance to experience something sweeter than bourbon: a tour by Freddie Johnson, third generation distillery worker and tour guide extraordinaire. Freddie's tours are the stuff of legend, so I contacted him for an interview to figure out just what sets him apart from other guides at Buffalo Trace.
For most people, bourbon is just a damn fine drink, but not for Freddie. He approaches it with honor and respect, since it has been the backbone of his family for many years. Both Freddie's grandfather and father worked at the distillery; his grandfather even selected the barrels from which Albert B. Blanton chose his first single barrels. Johnson says he remembers visiting the distillery at the age of five, when his father and grandfather both worked there. Although he remembers the distillery from long ago, he looks forward to all of the changes coming in this new age—and he reminded me of Buffalo Trace's motto, "Honor tradition, embrace change."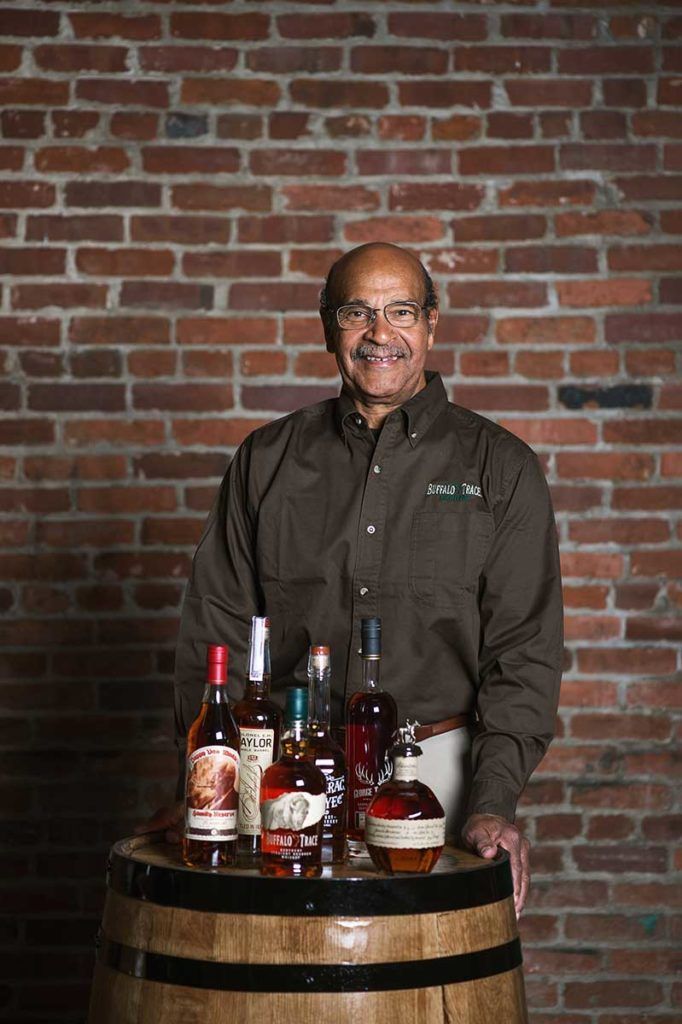 Speaking of long ago, Freddie mentioned that when Sazerac acquired the distillery formerly known as O. F. C. (Old Fashioned Copper) in 1992, there were only fifteen employees left. In just 24 years, that number has grown to 425 full time employees, with plans to expand even more. Buffalo Trace also works closely with the community and local universities to give life to Frankfort and the surrounding area. They only source their grain from a 100-mile radius and announced recently their plans for an estate-grown bourbon.
Needless to say, Freddie has a lot to be proud of as a guide at Buffalo Trace. He also loves giving tours to both the young and the old, since the distillery is kid friendly as well. He relates to his younger audience by teaching them about mechanical and structural engineering, and connects that to what they are learning in school, rather than simply giving a tour to the adults in the group and letting the children stare into the distance. For adults, Johnson makes sure he doesn't give just-another-bourbon-distillery-tour. For those who have already visited distilleries, he tries to add on to what they have already learned and teach them about what Buffalo Trace does differently. He says, "We want you to be a raving fan of Buffalo Trace."
If you don't have the chance to get to Buffalo Trace Distillery, you might see Freddie working an event like the Bourbon Mixer. Freddie views these events as an "appetizer" for what people might experience if they go to Buffalo Trace. He loves sharing bourbon with the people he meets at events, and especially introducing them to one of his favorite drinks: an adult root beer float a la Buffalo Trace. Here's the recipe!
ADULT ROOT BEER FLOAT
2 parts root beer
1 par bourbon cream (Freddie suggests sipping some bourbon cream first to ensure quality!)
Pour two ingredients into a glass and enjoy. You can swap out orange cream soda, mountain dew, cola, or hard soda varieties for an extra kick.
Finally, I asked Freddie about his advice to our bourbon evangelists. He related a very touching sentiment, something I think every bourbon lover should remember. As many of you know, Buffalo Trace is a very old distillery that produces some of the nation's oldest bourbon. Some people hoard bourbon, and keep it locked away, but Freddie wants to remind us what this product is made for.
He signed off by saying:
"For every day that we walk this earth, there will always be more barrels of bourbon being made. But friends and family will not always be nearby. So when you bring the bottle out, enjoy the moment, because that's what bourbon is made for."

– Freddie Johnson

Thanks so much to Freddie Johnson and Buffalo Trace Distillery for the chance to do this interview. If you want to hear more from Freddie, check out his part of the Bourbon Oral History Project or check out his cameo in Ken Burns' Prohibition documentary. Cheers, friends!