Glendalough 13-year Mizunara Finish Single Malt Irish Whiskey Review
This whiskey spent 13 years in former bourbon casks before an unspecified finish in Mizunara oak barrels.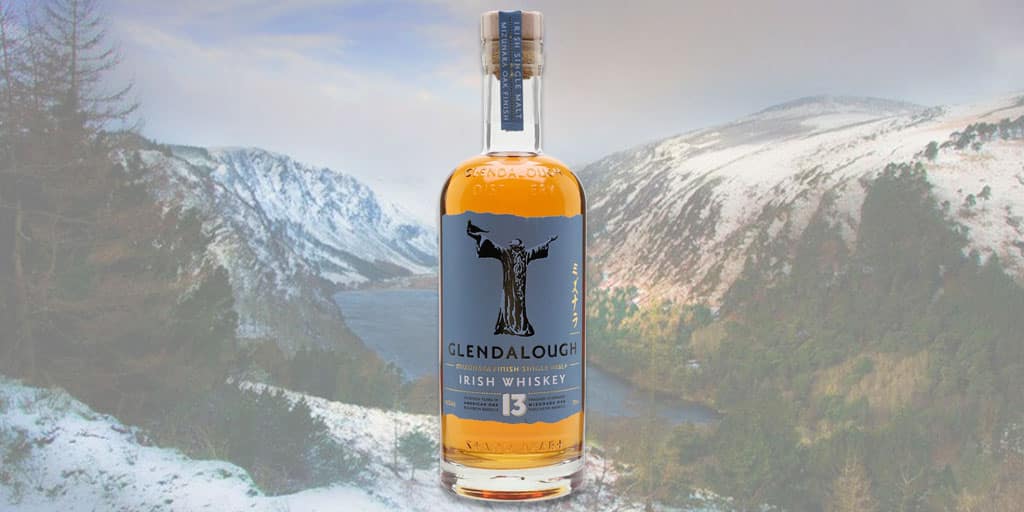 BOTTLES DETAILS
---
DISTILLER: Glendalough Distillery
MASH BILL: Malted barley
AGE: 13 Years
YEAR: 2017
PROOF: 92 (46% ABV)
MSRP: $110 +/-
STEVE'S NOTES
---
NOSE: A stinging alcohol note, highly vaporous | malt, dried peaches and pineapple, faint smoke | only semi-inviting
TASTE: A sensuous mouthfeel that's luxuriously sweet, the texture of agave syrup, but not remotely cloying | light smoke, white pepper and peppermint |orange peel, clover honey, just a delight to roll around the mouth
FINISH: Short and sweet with a little spice; exhale through your nose to reveal nice wood character
SHARE WITH: Irish whiskey experts and novices to get many opinions.
WORTH THE PRICE: Mine was a press sample, but I'd not pay $110 for bottle. This is a fun and delicious dram, but it's pricey for what it delivers. A hardcore and more knowledgeable Irish whiskey fan may think otherwise, hence my "Share With" suggestions above.
BOTTLE, BAR OR BUST: Bar all the way.
OVERALL: This whiskey spent 13 years in former bourbon casks before an unspecified finish in Mizunara oak barrels. Mizunara is a difficult-to-cooper Japanese wood that tends to leak due to its irregular wood grain, but purists revere it for ability to soften spirits and impart notes of vanilla and fresh fruit. Those attributes sound great and are largely on display here, but not potently enough. I appreciate it being a delicate spirit, but that left this drinker fighting too hard to discover its nuances. Perhaps after the liquid gets more air time, more details will emerge.
BRAND NOTES
---
Extremely rare, and expensive, virgin Japanese Mizunara comes from Hokkaido, the rugged most northern island of Japan. It is coopered in the south of Japan in the Miyazaki Prefecture of Japan's only independent cooperage, by Japan's oldest cooper. It amplifies of what is already there while layering on more vanilla smoothness, sandalwood notes and even a little coconut or gorse flower if you're from our neck of the woods.
The Nose: Sweet honeycomb, vanilla, apricot and citrus.
The Taste: Velvety smooth with vanilla fudge, rock candy, peach and marmalade followed by coconut, cinnamon and cloves.
The finish: Long and spicy with biscuity malts, vanilla, oak and dark chocolate.
---
Disclaimer: Glendalough Distillery provided Bourbon & Banter with a sample of their product for this review. We appreciate their willingness to allow us to review their products with no strings attached. Thank you.