How The Bourbon Crusaders Determined the Best Bourbons on the Shelf
What may have been overshadowed by the shocking and magical live auction at "Willett To Be Cured" was the months-long, massive blind tasting to determine the best bourbons that can still be found on most store shelves.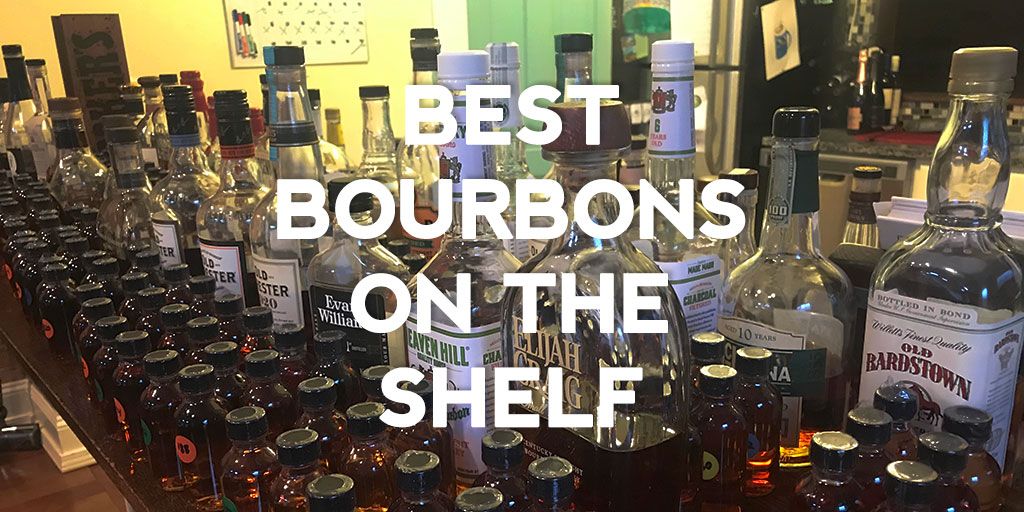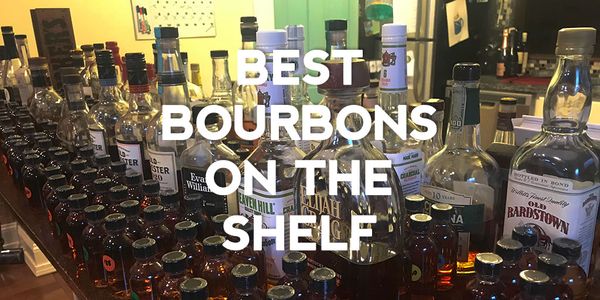 On Monday, November 5 2018, the Bourbon world was abuzz about a little charity event that raised over $340,000 for the American Cancer Society over the weekend. For more about the auction itself, Fred Minnick's excellent Forbes piece captures it beautifully.
What may have been overshadowed by the shocking and magical live auction at "Willett To Be Cured" was the months-long, massive blind tasting to determine the best bourbons that can still be found on most store shelves. 60 bourbons fought their way into the top 10, where they battled it out November 3rd in an effort to be named "Best on the Shelf." The effort, the science and the coordination that went into this competition are worth examining closer.
Before beginning to taste anything, you need to have a solid, expanded field of attainable bourbons. Ed Bley (formerly of Cork 'N Bottle) and Fred Minnick were both consulted for suggestions to ensure adequate representation and national distribution. These suggestions were then submitted to selected members of the Bourbon Crusaders for approval. The final list of 60 bourbons included a variety of styles, mash bills and proofs, but it did not include any store picks or limited editions. Where single barrels were selected, great pains were taken to ensure that all tasters had samples from the same barrel.
24 Bourbon Crusaders were selected to each blind taste 15 different samples, divided randomly among them using random.org. That means each of the 60 bourbons were tasted and scored by 6 different Crusaders. That also means that some people (like me) wound up with a disappointing overall group of samples, which was actually later confirmed by the data. More on the data later.
The rating scale (see attached) was 1-5 using ½ points for a total of 9 different rating choices. There was a word next to each number to help the taster along (ex. "offensively bad", "amazing"). To further separate close scores later, there was an additional option for 6 possible recommendations (ex. "drain dump", "special occasions"). Finally, there was an opportunity to provide tasting notes, which offered ample entertainment at the event afterparty.
A tasting of this magnitude requires a combination of hard work and strong relationships. 60 bottles tasted 6 times requires 360 sample bottles, caps and shrink bands. That's just for the Bourbon Crusaders to narrow the field down to 10. In order for each of the 120 guests at Willett To Be Cured to taste the Top 10 samples, another 1,200 bottles, caps and bands would be required. Thankfully I distribute packaging for a living so I was able to help out here.
On top of the original 60 bourbon bottles, there would need to be an additional 10 bottles of each of the top 10 bourbons for the event itself. Oh, and they would also need to be from the same barrel for any single barrel bourbons that made the top 10. Spoiler alert: There were 2 of them. Eric Bollmann from Northern Kentucky's Cork 'N Bottle was invaluable in helping to procure the bourbons for this event.
The heavy lifting fell to one man: RJ Sargent. Not only did he ultimately fill over 1,500 bottles by hand. Not only did he apply shrink sleeves over 1,500 caps armed with only a hair dryer. RJ also invented a complex numerical and color-coded system for each bottle, boxed up 24 randomized sample kits, and managed to get them safely to each remote taster. Every group is lucky to have someone this insane, and an undertaking of this magnitude has no chance of succeeding if you don't.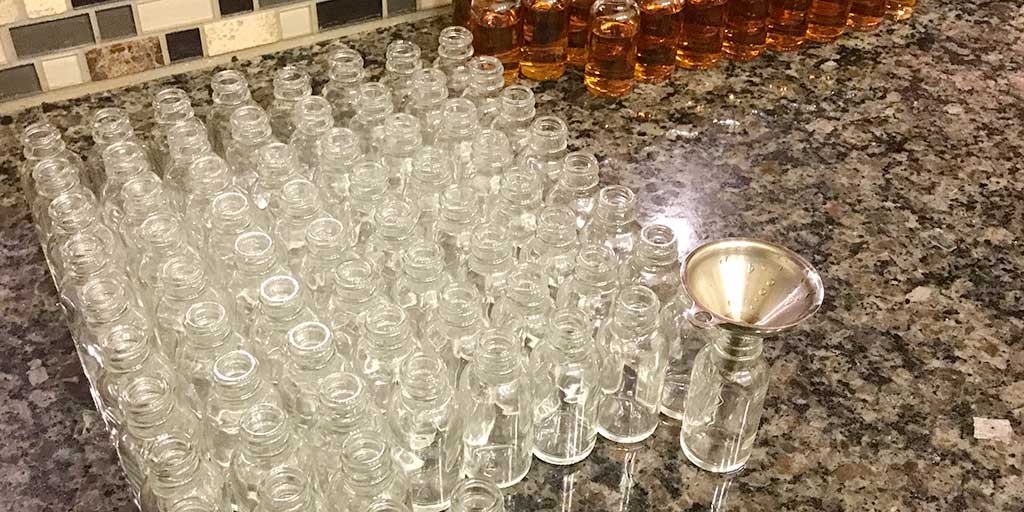 Once the tasters had completed their evaluations and entered their results online, all that remained was what to do with it. Fortunately, Crusader Jacqueline Rice is a data scientist for a large corporation when she isn't thieving from a whiskey barrel, so tabulating the results was literally done by a professional. And once the top 10 were set, and RJ finished pouring 1,200 more bottles, it was up to the Willett To Be Cured guests to determine the Best On the Shelf.
The top 10 bourbons (in no particular order) were:
Old Bardstown Bottled-In-Bond
Old Grand-Dad Bottled-In-Bond
Woodford Reserve
Elijah Craig Small Batch
Michter's US*1
Old Forester 1920
Buffalo Trace
Bulleit 10 Year
Henry McKenna Single Barrel Bottled-In-Bond
Russell's Reserve Single Barrel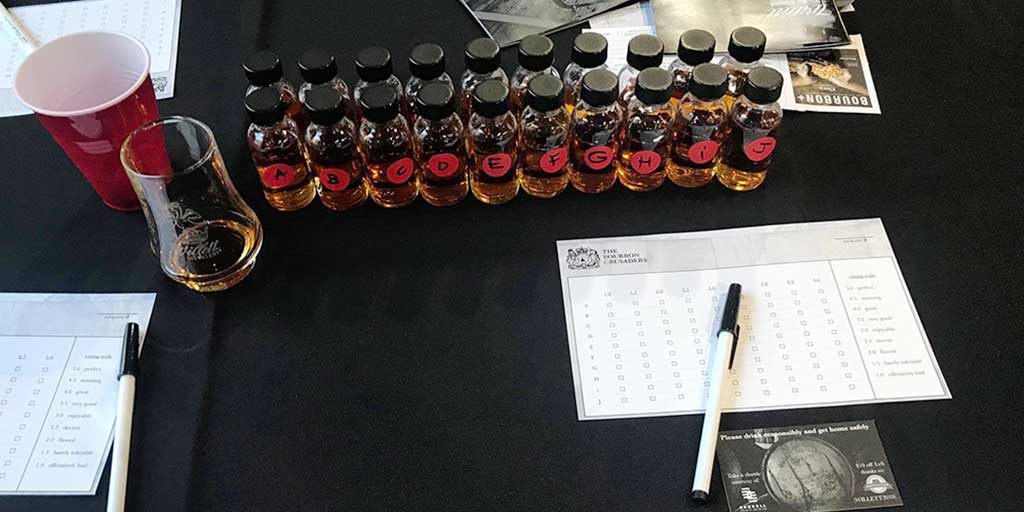 Once the guests arrived at Mint on Mellwood, they were greeted with a set of the 10 sample bottles labeled A-J, an identical scorecard as the original and a Neat Tasting Glass. Before, during or after a phenomenal barbecue dinner by Feast, none other than legendary taster Fred Minnick led the room through the blind tasting. With Fred's guidance, each person worked his and her way through the 10 bourbon finalists. Once finished, the completed cards were turned into Jacqueline, who was entering the results and monitoring the scores in real-time.
"When the dust settled, Old Forester 1920 emerged victorious..."
86 cards were turned in, which is a pretty extraordinary sample size for a blind tasting competition. When the dust settled, Old Forester 1920 emerged victorious, following closely by Henry McKenna (Barrel #5288) and then Russell's Reserve Single Barrel for 3rd. These are your Top 3 Best On the Shelf bourbons, or at least the best ones to drink with good barbecue.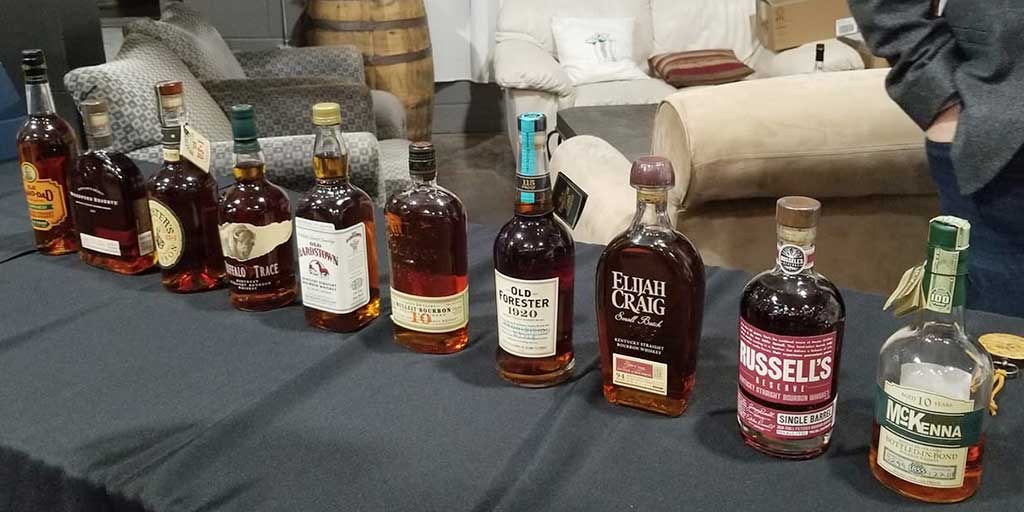 Keep in mind that all 10 of these Bourbons deserve recognition in making it to the big show from a field of 60, which is why I'm not listing the entire final order. In fact, I learned that my favorite bourbon from my original blind tasting set made it into the final 10 and was also the highest score on my sheet at the event also! Yet it finished 10th out of 10 overall.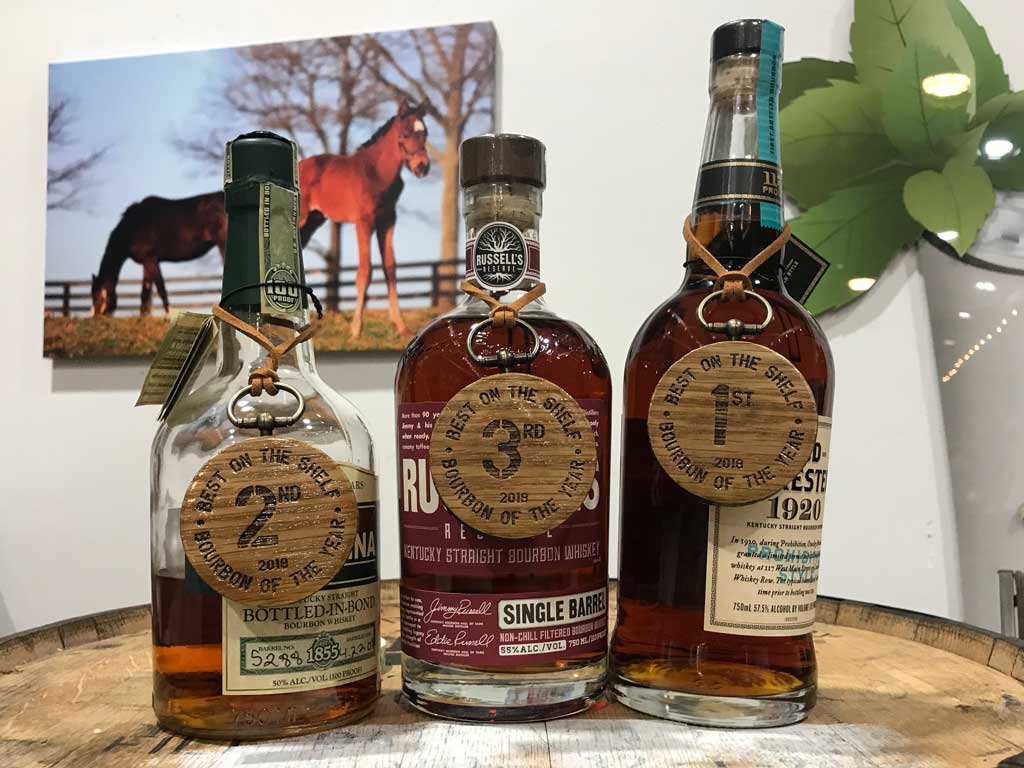 You can argue about the top 3, and really that's the fun of a competition like this. What you can't argue is that 10 bourbons rose to the top, they are all readily available, and they should serve you well under most circumstances.
SEE THE COMPLETE LIST OF 60 BOURBONS USED IN THIS BLIND TASTING