Inaugural Bourbon & Banter Summit Recap
We recently wrapped our first annual Bourbon & Banter Community Summit held in Louisville, Kentucky.  We were thrilled to be able to mix and mingle with our community members from across the country IRL. If you're curious what it's like to be a member of our community, here are a few highlights.
At Bourbon & Banter, we are proud of the honest and unfiltered content we provide to our readers. But more than that, we are even prouder to build and foster an incredible community for whiskey lovers. Our community is unique in that we welcome people from all walks of their whiskey journey and more importantly, provide a platform and outlet for open and frank conversation. It isn't a place to outdo one another on how many allocated bottles are stowed away in your whiskey bunker, but a place to learn from industry experts and insiders what is really going on in the world of whiskey.
We recently wrapped our first annual Bourbon & Banter Community Summit held in Louisville, Kentucky. We were thrilled to be able to mix and mingle with our community members from across the country IRL. If you're curious what it's like to be a member of our community, here are a few highlights and reflections from the weekend:
Barrel pick at Four Roses Cox's Creek
Barrel pick, distillery tour, and flavor education at Green River Distilling
Rye tasting, distillery tour, and cocktails at Michter's Fort Nelson
Barrel Magic class, bourbon tasting, and cocktails at Buzzard's Roost
Craft Shoot live and interactive tasting
Multiple swag giveaways that included branded merch from over a dozen distilleries, high end items like Columbia jackets and ice sphere presses
Private dinner and bottle share catered by Mercenary BBQ (our resident vegetarian's favorite purveyor of meat)
Epic bottle shares with 100+ different labels with whiskeys from four continents and attended by community members and whiskey industry insiders
Private dinner and cocktails at Watch Hill Proper
Complimentary custom cigars
Trip to Art Eatables complete with whiskey and chocolate pairings
I was thrilled to participate in this inaugural event. Throughout the weekend, I was struck by the generosity, geniality, and genuine connections shared by all. It was wonderful reconnecting with friends I'd known for years, putting a face to the tiny profile photo I interact with on social media, and meeting brand new folks, all over a shared dram. Whiskey is delicious but what makes it special is the community it brings together. At Bourbon & Banter, we lean in hard to the community and I am so thankful and honored to be a mainstay of that group.
– Erin Petrey, Cocktail Editor & Sr. Contributor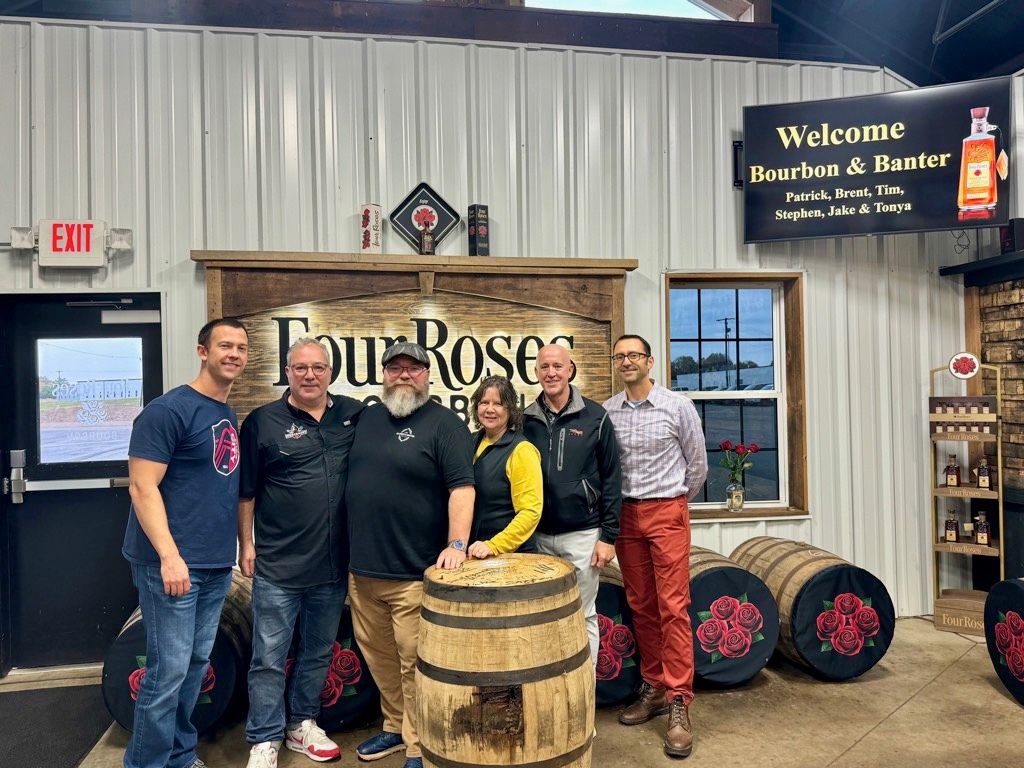 ---
Here's what other Bourbon & Banter contributors had to say about the event:

This past weekend was amazing. As we were sitting around the fire pit late Saturday night, Pops and I were discussing the past few days as we finished our cigars. We were talking about how well the first-ever Bourbon & Banter Community Summit went and how much fun everyone seemed to have. Pops and I are usually the last people standing after these events and this night was no different. After three jam-packed days of bourbon events, we finally had time to download and look back on the past 72 hours.
Erin hit the highlights and we did pick two great barrels for our members but that was not the best part for us. As Pops and I were talking, we realized that we had accomplished exactly what we set out to do when we decided to focus on our members beyond just blog content. We were able to provide unique, fun, and exclusive experiences for our community members. Of course, barrel picks are bucket list highlights for everyone and it is always one of my favorite events, but the people are what makes it special.
Like taking your kid to Disney, I get that same feeling when we bring a Community Member to take part in their first barrel pick. These weekends are all about shared experiences and I really enjoy watching a barrel pick rookie get to thief from a barrel for the first time, fill their sample glasses, and watch them process all that is a private pick. Whether it is thieving directly from different barrels on the floor of a rickhouse or staring down at a tasting mat full of ten Glencairns while trying to figure out just what they have gotten themselves into, I just like being able to share it with others. I enjoy the sometimes-heated discussions during private picks about what barrel is best and then still being able to discuss it hours later over more pours of bourbon.
Speaking of sampling different pours, we also hosted two different bottle shares over the weekend. The first one on Friday night was attended by more than 25 people and the second one had about 16 attendees. As I was talking with Pops around the fire, I realized that not only was it a great time, but that I was able to personally talk to every single person there. Obviously, some discussions were much longer than others, but I was grateful that everyone took time out of their busy lives to come hang out and revel in the Bourbon & Banter experience. I am sure the 100+ different bottles to choose from helped as well. Again, I keep coming back to the people. This weekend was all about our Members and being able to provide them with experiences and true value for their membership. The swag giveaways were a nice bonus, too.
Now we need to figure out how to make our next Community Member Summit even better. We are open to suggestions. Let us know.
– Brent Joseph, Single Barrel Program Coordinator & Senior Contributor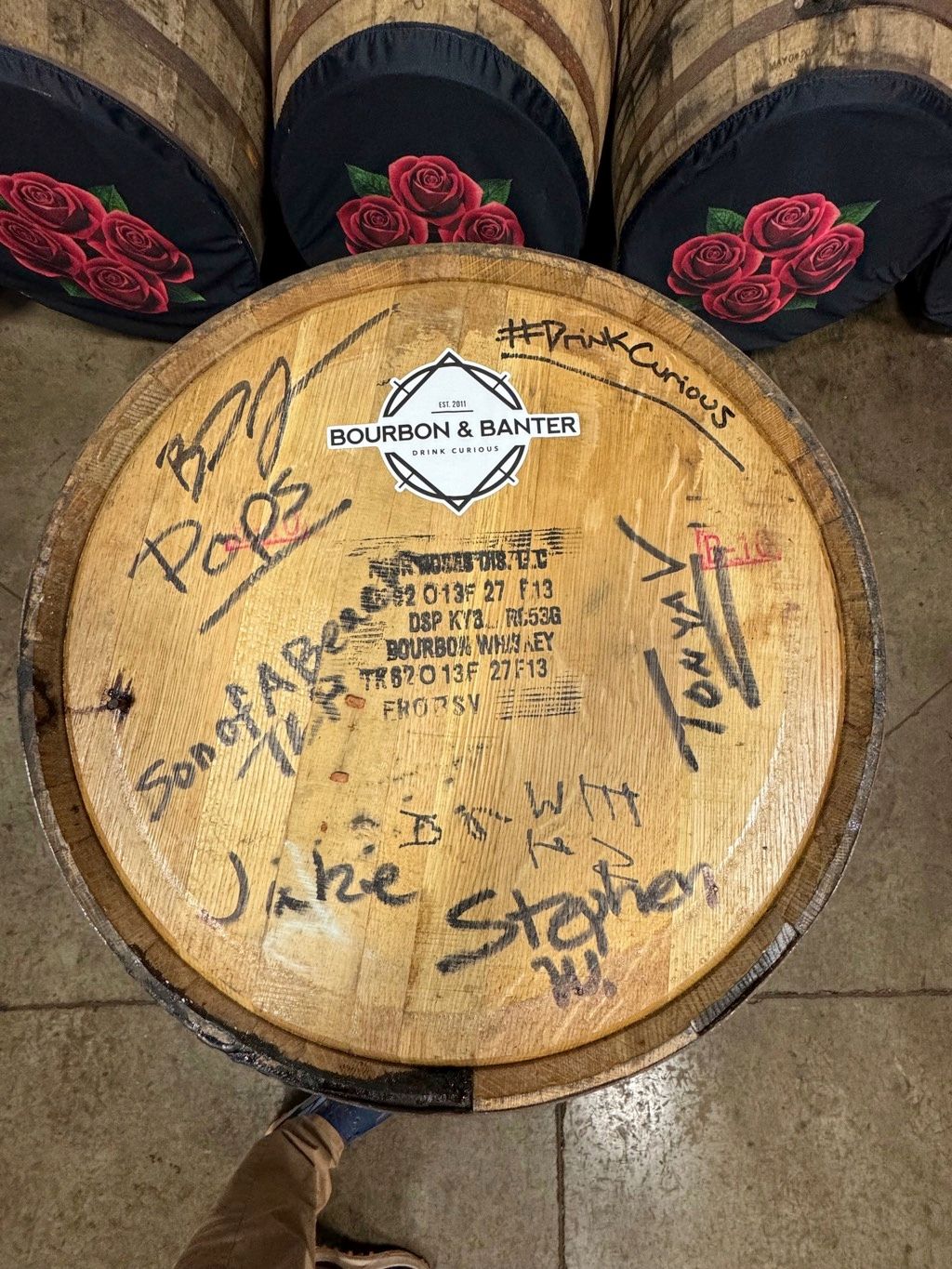 ---
Make new friends, taste new whiskeys, experience new stuff—a Bourbon & Banter Summit

Despite my living in Louisville, schedule conflicts this year saw me experience a Summette, as in a slice of the Summit. And that's a drag. Few things make for a better event than these annual get-togethers because there are always new friends to be made and old ones to revisit.
I caught up with the gang on Friday night for our bottle share and Mercenary BBQ chowdown. (If you don't already know, bourbon and barbecue is one of the best food and whiskey pairings, period.) I may have known half of the 25-ish people there, but I got to meet all of them before the night was over. Several of the guys brought their wives, which needs to happen more often. (If you're reading this, Leslie Coomes, you're coming next year!) Ladies don't just class up the joint, they have great perspectives on food, whiskey, work and life. Fact is, we don't talk whiskey to death at these events, we do a great job of getting to know each other—between bites of Mercenary BBQ, of course.
Wish I could have stayed later, but we had a morning rye tasting at The Bar at Fort Nelson, a slice of New York on the second floor of Michter's Distillery's tourist center and distillery. Unlike the previous night's more gregarious bottle share, we all had some sit-down face time at tables while nosing and sipping Michter's terrific rye line. I like bouncing around a loud room and meeting new people as much as anyone, but getting to know more about people over drinks at a classy bar … that's hard to beat. As were the cocktails: as good as any anywhere.
Trust me, you don't want to miss this Summit next year, and I'll be sure to block out my schedule better and avoid another Summette.
– Steve Coomes, Editor & Sr. Contributor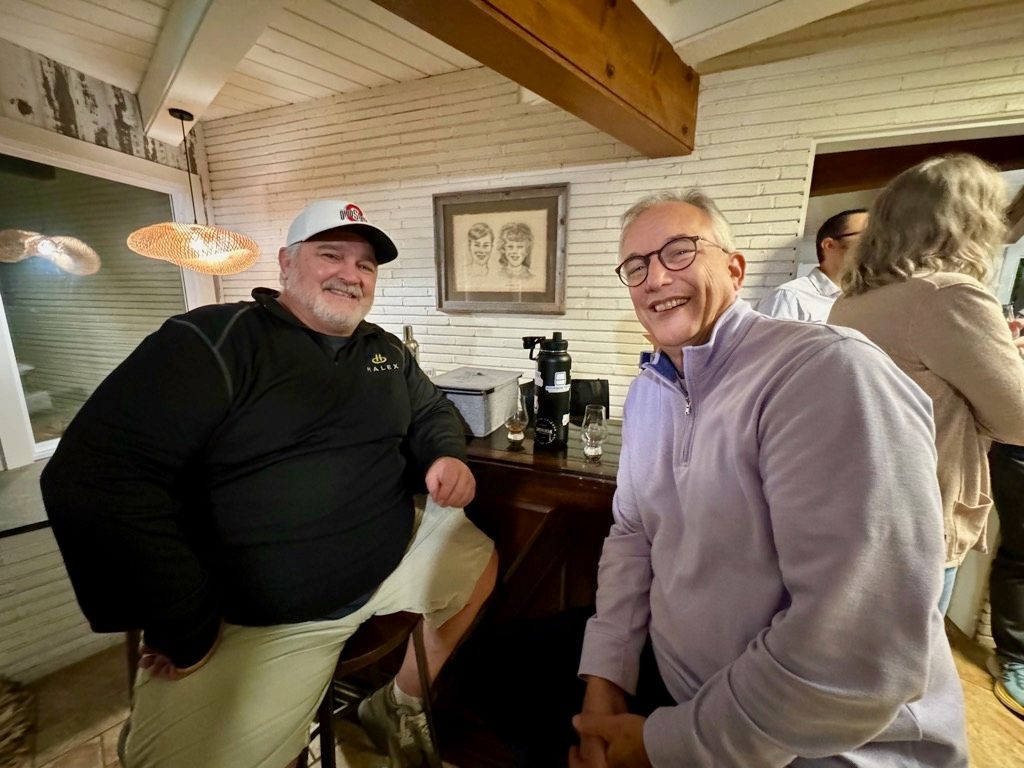 ---
If this sounds like an incredible time to you, be sure to sign up for the Bourbon & Banter community today. Membership includes access to our single barrel club, which will be releasing our picks from Four Roses and Green River just in time for the holidays. And did we mention a membership also makes a fantastic holiday gift?