Whiskey JYPSI Legacy Batch 001 Review
It's been a long time since I was surprised by a whiskey. And a celebrity whiskey has never impressed me. But damn, as much as I was ready to tell you how underwhelmed I was with this bottle, that's not the case.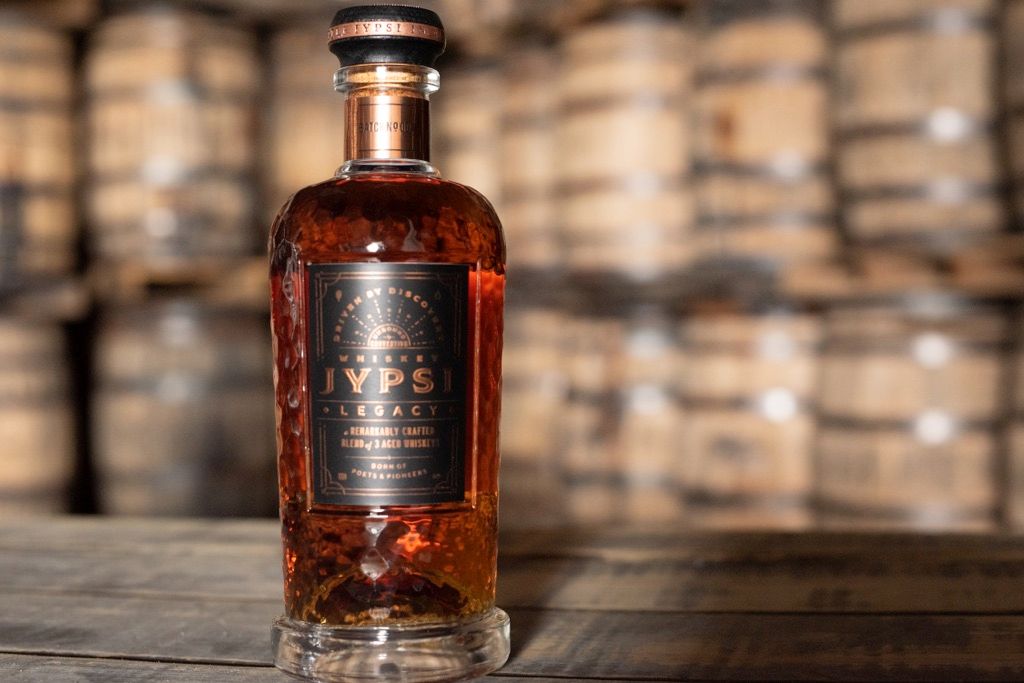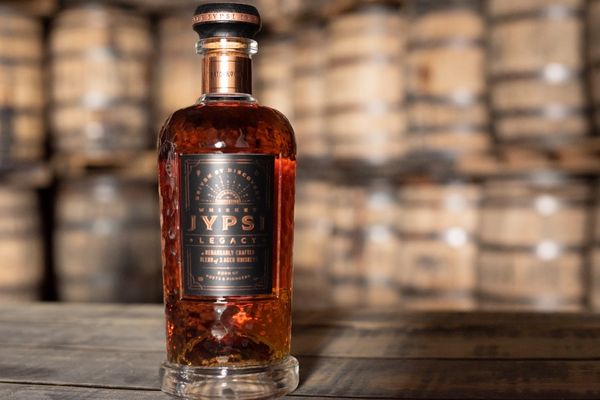 BOTTLE DETAILS
---
DISTILLER: Finished, bottled and blended by Whiskey JYPSI in Tennesse. Whiskeys used in the finished product are sourced from Indiana (presumably MGP) and Canada.
MASH BILL: A blend of three whiskeys:

70%: 7 & 8-year-old Indiana bourbon (99% Corn, 1% Malt)
21%: 20-year-old Canadian rye (91% Rye, 9% Malt)
9%: 4-year-old Indiana single malt (100% Malted Barley)

AGE: A blend of 7 & 8-year-old bourbons, 20-year-old rye, and 4-year-old single malt
YEAR: 2023
PROOF: 115 Proof (57.5% ABV)
MSRP: $199.99
BUY ONLINE: Via brand website
POPS' NOTES
---
BEST SHARED WITH: Folks that believe all celebrity whiskeys are a waste of time and those that appreciate the artistry of whiskey blending.
BOTTLE, BAR OR BUST: Now the plot thickens. Based on what's in the bottle, I would rate this as "Bottle." But once you factor in the extremely high price point, it becomes a "Bar" recommendation.
OVERALL: I haven't been genuinely surprised by a whiskey in ages. And let's be honest; celebrity whiskeys rarely impress me. But damn, I was all set to come here and tell you how underwhelming Whiskey JYPSI is, but hold on a minute. That's not the case at all. I'm here to set the record straight and admit that Whiskey JYPSI is one hell of a pour. It stands out from the sea of sourced bourbons flooding the market, where differentiation is often as superficial as the label on the bottle. (By the way, have you seen the bottle design? It's a stunner; thankfully, its allure extends far beyond its looks.)
So picture this: I pour myself a glass of Whiskey JYPSI and let it sit in my fancy Glencairn glass for a good 15 minutes. As I bring it close to my nose, I'm hit with a delicate yet surprisingly rich aroma. It's like a bouquet of fresh flowers dancing with the scent of caramel-drizzled pastry dough, a hint of leather, and a medley of baking spices. I catch whiffs of tangy fruits like cherries and raspberries, all perfectly balanced with that distinct herbal and slightly minty kick you get from rye whiskey. This whiskey will keep revealing new aromas to you with each sniff. Take your time, my friend. The investment is worth it, I promise.
Now comes the moment of truth. I take my first sip, expecting a rush of vanilla caramel goodness, but guess what? Life throws me a curveball. Instead, I get smacked in the taste buds with an unexpected explosion of tangy red fruits–cherry and raspberry, to be more specific. And let me tell you; it catches me off guard—in the best way possible. I can still feel that tangy aftertaste lingering on my tongue.
But wait, there's more to this story. Baking spices, honey, tannins, and even a hint of tobacco come together in a supporting role that deserves its own Oscar. As I savor the finish, everything harmonizes beautifully. Even those wood tannins, which I'm not usually crazy about in older whiskeys, step back and let the vibrant tart fruit flavors shine. It's like a perfect balancing act, a testament to the skill and craftsmanship that went into blending this whiskey. Hats off to the folks behind it.
Whiskey JYPSI takes you on an unexpected flavor journey, surpassing anything else you'll find in the blended American whiskey category. It's proof that when blending is done right, you can get more than the sum of its parts. And this whiskey right here reaffirms my belief that blending is the next frontier in American whiskey.
---
Those reading my Bourbon Bullshit rant about Whiskey JYPSI a few weeks ago are probably surprised by my flowing feedback. But I stand by what I've written above and what I said then:
Is it any good? No clue. We hope it is, as we're big fans of good whiskey. But we're still calling bullshit because they're releasing this at a staggering SRP of $199.99.
This is a great whiskey but not even close to being worth $199.99. And the over-the-top and misleading marketing language only adds to my frustration about how this is presented to consumers. True, brands need to do something to break through the crowded landscape, but Eric Church's existing fan base should be more than large enough to ensure this sells out. From there, the quality of the whiskey should do the rest unless his fanbase can't afford to fork over $200 for a bottle of whiskey.
It's a real shame, folks. This release has left me feeling a little down in the dumps. Just when we thought we had a whiskey that could prove how incredible American blends can be, it goes and prices itself out of reach for most hard-working Americans. Whiskey JYPSI had the potential to be the celebrity whiskey that broke the mold, but in the end, it's always money that wins the day.

So, my friends, let's raise a glass to what could have been, but remember that there are plenty of other fantastic whiskies out there that won't drain your bank account. Let's keep the spirit of whiskey alive and accessible to all because, after all, that's what it's all about.
BRAND NOTES
---
Introducing Legacy Batch 001, named "The Journey." Because literally and figuratively, it has been one. And the result is a whiskey unlike any other. Smooth, complex and unconventional. A remarkably crafted blend of three fine-aged whiskeys.
70% Indiana bourbon made from 99% corn and 1% malted barley. Distilled in Indiana, and aged 7 and 8 years for a smooth corn character, this bourbon component retains its rich and sweet corn character, with structure and depth from the cask.
21% Canadian rye made from 91% rye and 9% malted barley. Distilled in Alberta, Canada, and aged 20 years, this is a highly esterified and perfumed rye whiskey with pronounced butterscotch, spice and finesse that comes from spending the last two decades in barrels.
The last 9% of this remarkable blend is 100% malted barley from Indiana. Aged four years, this malt-forward American Single Malt has a beautiful balance of rich, nutty malt character – and strong vanilla, smoke and caramel notes borrowed from its new American oak casks.
And we called it Whiskey JYPSI to celebrate those who think differently, reinvent the rules, and seek greater adventure and purpose in life. Those who live life with a "JYPSI Spirit." Like the remarkable team who've given birth to this remarkable liquid.
---
Disclaimer: Bourbon & Banter received a sample of this product from the brand for review. We appreciate their willingness to allow us to review their products without strings attached. Thank you.