Legent Bourbon Review
If you like bourbon neat, this is for you. If you're a Scotch drinker used to low-proof and wine-cask finishes, this is for you. If you like flavorful cocktails that aren't in-your-face bold, this is a versatile whiskey that'll do the job.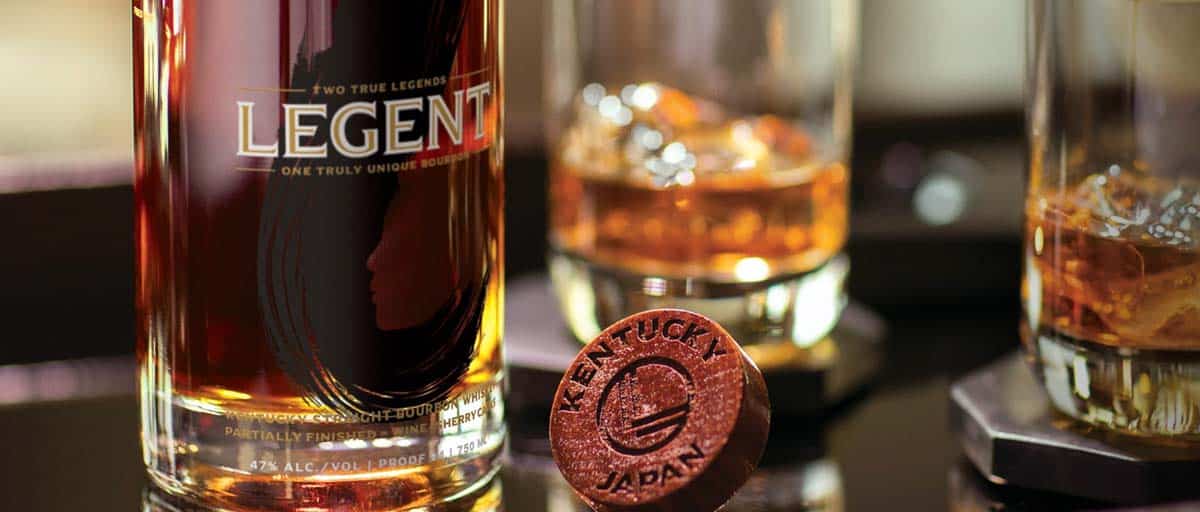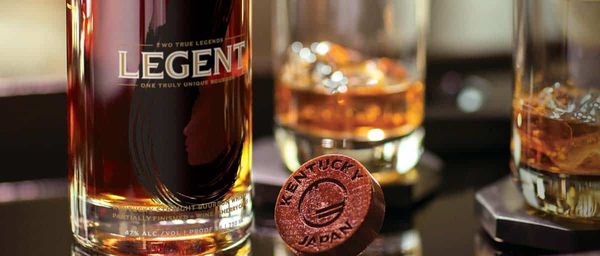 BOTTLES DETAILS
---
DISTILLER: Jim Beam
MASH BILL: 75% Corn | 13% Rye | 12% Malted Barley
Cooperage: Bourbon, sherry and red wine casks
AGE: NAS - No Age Statement
YEAR: 2019
PROOF: 94 Proof (45% ABV)
MSRP: $39.99
BUY ONLINE: Wine-Searcher.com
STEVE'S NOTES
---
NOSE:  Candied Stone Fruit  |  Cocoa  |  Grape Must  | Oak
TASTE: Caramel, Honey, Baking Spice  |  Powdered Sugar  |  Cola
FINISH: Medium, invigorating, long lasting and comfortably warm
SHARE WITH: Anyone who likes bourbon or Scotch.
WORTH THE PRICE: Absolutely. You won't regret it.
BOTTLE, BAR OR BUST: Bottle. Quite affordable at $39 and delicious enough to consider that price a real bargain.
OVERALL: If you like bourbon neat, this is for you. If you're a Scotch drinker used to low-proof and wine-cask finishes, this is for you. If you like flavorful cocktails that aren't in-your-face bold, this is a versatile whiskey that'll do the job. Instead of stirring to dilute like you normally would to chill an old fashioned or Manhattan, place this in the fridge to maintain its fuller flavor.
BRAND NOTES
---
A BOURBON THAT REDEFINES BOURBON.

Legent™ is a new, distinctive whiskey experience, as well as a new understanding of how learning from others can broaden horizons and push you out of your comfort zone.
A BOURBON UNLIKE ANY OTHER.

Legent™ is a Kentucky straight bourbon whiskey partially finished in wine and sherry casks. But it's more than that. It pushes the boundaries for how bourbons can be created while remaining true to the core of bourbon's principles. It's a collaboration between two whiskey legends – Fred Noe & Shinji Fukuyo – and two unique styles of whiskey making.
TOGETHER, FRED & SHINJI HAVE CREATED A BOURBON LIKE NO OTHER.

Legent™ transcends the broader whiskey category, It's a perfectly balanced and rounded bourbon that's also complex and layered. On your palate, it starts like a bourbon – rich, warm and oaky. Then, like a Japanese whiskey, it features complex layers and a bright, smooth, unexpectedly long finish.
---
BEAM SUNTORY INTRODUCES LEGENT, A MASTERFUL COLLABORATION BETWEEN TWO CELEBRATED WHISK(E)Y LEGENDS

NEW YORK, March 8, 2019 -- Today, Beam Suntory proudly announces the launch of Legent™, a unique bourbon that brings together the best of the East and West in a way no other whiskey producer can. A first-of-its-kind, Legent (pronounced 'lee-jent') is a unique innovation that starts as a Kentucky Straight Bourbon with the Beam classic family recipe and is aged in wine and sherry casks before being blended with more Kentucky Straight Bourbon, resulting in a perfectly balanced yet complex and layered whiskey that is truly extraordinary.
At its heart, Legent celebrates mastery and collaboration. The super-premium bourbon is expertly distilled by Fred Noe, seventh-generation Master Distiller of Jim Beam, bourbon's pioneering family, and artfully blended by Shinji Fukuyo, fifth-ever Chief Blender of Suntory, the founding house of Japanese whisky.
"Legent is the perfect articulation of the amazing things that can be achieved when two great cultures come together as one, sharing a unified vision to bring true innovation and best-in-class spirits to the world," said Takeshi Niinami, Chief Executive Officer of Suntory Holdings. "This bourbon honors Fred and the Beam family's proud traditions while showcasing Shinji's award-winning blending capabilities. Quite simply, it's a bourbon no one else could create."
From grain to bottle, Legent is made using the finest ingredients and materials. Starting with high-quality grain, calcium-rich limestone water and newly charred white oak, the extra-aged Kentucky Straight Bourbon is then aged in hand-selected wine and sherry casks and rested over the warm Kentucky summer pulling spice and fruity undertones from the wine-soaked barrels. The liquid is then meticulously blended to achieve a bourbon like no other resulting in a bold spirit that is rich on the nose yet approachable and well-balanced on the palate with a bright, smooth and unexpectedly long finish.
"Legent is really something special. As a bourbon distiller, I enjoy breaking rules and creating new traditions," noted Fred Noe, seventh generation Beam Family Master Distiller. "It was a real honor collaborating with Shinji on what I think is different from anything out there in the bourbon world."
"I have always been fascinated by the flavor profiles that can be achieved through innovation," said Shinji Fukuyo, Chief Blender with the House of Suntory. "Using the historic bourbon recipe of Fred's family as a solid foundation, I was able to explore new taste profiles and reach a final product that reimagines what the future of bourbon can be."
Legent comes to market during a time of strong whiskey category growth in North America, and is a unique offering for both frequent bourbon drinkers and discerning sippers looking to try something new. The highly versatile bourbon is best enjoyed neat, on the rocks or in a classic or new-age bourbon cocktail. Legent is available in 750mL (47% abv / 94 proof) in select markets throughout the United States for a suggested retail price of $34.99 USD.
---
Disclaimer: Beam Suntory provided Bourbon & Banter with a sample of its product for this review. We appreciate their willingness to allow us to review their products with no strings attached. Thank you.