Michter's US 1 Toasted Barrel Finish Rye Whiskey Review
The ladies were right on this one. By that I mean this: During the first group tasting of this spirit in 2017, Michter's president Joe Magliocco gave this whiskey a thumbs down, believing the brand's fans wouldn't like it. Michter's master distiller, Pam Heilmann, and its master of maturation, Andre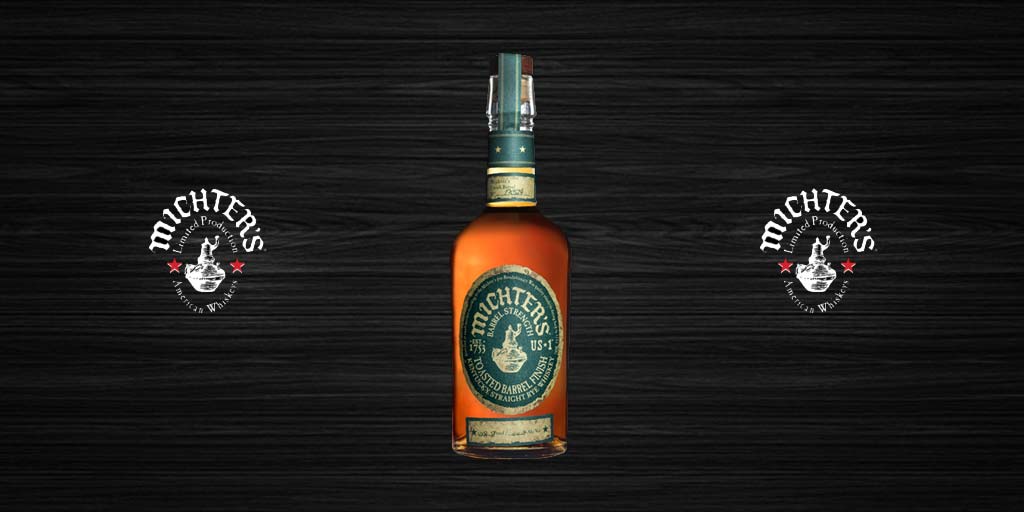 BOTTLE DETAILS
---
DISTILLER: Michter's
MASH BILL: Undisclosed
AGE: NAS – No Age Statement
YEAR: 2017
PROOF: 111 (55.5% ABV)
MSRP: $75.00
BUY ONLINE: Wine-Searcher.com
STEVE'S NOTES
---
NOSE: Marzipan| Bruleed Sugar, Confectioner's Sugar | Banana Candy | Minerality (think damp limestone cave)
TASTE: Dark brown sugar and molasses | Rye grain, Rye Toast, Dark Spices, Fruit Cake, Raisins, Cola| Cinnamon, Oak| Surprisingly Light Bodied, Clean Finishing
FINISH: Long and juicy, just a tad of dryness at the end. Silken at 111 proof, scant warmth on hard palate. A bit of water amplifies the oak and toasted barrel; reveals bit of cocoa and cake. Leave it alone—if you can—then close your mouth and exhale through your nose to get rye, dried orange peel and graham crackers.
SHARE WITH: High-proof whiskey fans unfamiliar with toasted barrels; this is a liquid education in that painstaking science. Share with those who don't like rye, and especially those who do. Consider making classic rye cocktails made from this—Sazerac, Old Fashioned, Manhattan—and prepare for a delicious outcome. The toasted barrel amplifies the barrel notes in those drinks more so than the whiskey notes, giving them complexity rather than oomph (which I love, too.)
WORTH THE PRICE: Mine was a press sample, but I'd willingly pay $75 a bottle. If that's a big commit, consider sharing one with friends over a long weekend when you can tag team it at leisure and without guilt.
BOTTLE, BAR OR BUST: Bottle and bar. If you're a bourbon fan working in to rye, go bar. Trust me, this is gateway liquid.
OVERALL: The ladies were right on this one. By that I mean this: During the first group tasting of this spirit in 2017, Michter's president Joe Magliocco gave this whiskey a thumbs down, believing the brand's fans wouldn't like it. Michter's master distiller, Pam Heilmann, and its master of maturation, Andrea Wilson, believed otherwise and encouraged their boss to let the whiskey rest a little longer in the toasted barrel. A short time later, he tasted it, changed his mind and agreed they were right. Similarly, anyone who's still not convinced rye whiskey is amazing should start here. Not only is it an exceptional expression, it's arguably Michter's best example of Heilmann's and Wilson's ability to manipulate wood to wring new flavors.
BRAND NOTES
---
While our Michter's team distills according to tried and true Kentucky practices, it continually experiments as it pursues Michter's goal of making the greatest American whiskeys. Following years of research on different barrel finishes for Rye whiskey, we are proud to offer this release of our Michter's US1 Toasted Barrel Rye. To make it we take our US1 Kentucky Straight Rye at barrel strength and then age it for an additional period in a second custom barrel. This second barrel is assembled from 24 month air-dried wood and then toasted to our specifications. The result is a unique Rye whiskey that we take pride in offering to you. The strength of the majority of barrels selected for this whiskey's first ever release taking place this September 2017 ranges in proof from 107 to 111.8 proof.
PRODUCTION: Single barrel. Limited quantities.
STATE OF DISTILLATION: Kentucky
WHISKEY TYPE: Kentucky Straight Rye Whiskey
COOPERAGE: First Barrel: Fire-charred, new American white oak barrels
Second Barrel: Toasted barrel made from 24 month air-dried wood
BARRELING STRENGTH: 103 Proof
BOTTLING STRENGTH: Each barrel is bottled at its particular alcohol level at the time of bottling. The average strength of the barrels in the September 2017 release is 108.6 proof.
TASTING NOTES: Enhanced spice notes with delicate chocolate overtones balanced by some vanilla and honey, hints of roasted nuts and dates, with a lingering finish of burnt brown sugar reminiscent of creme brûlée complemented by some smokey campfire highlights.
---
Disclaimer: Michter's provided Bourbon & Banter with a sample of their product for this review. We appreciate their willingness to allow us to review their products with no strings attached. Thank you.