Meet Your New Bourbon & Banter Team Members
Over two months ago we put out a Help Wanted post to recruit some new writers for Bourbon & Banter. Little did we know how strong interest was going to be in joining our team.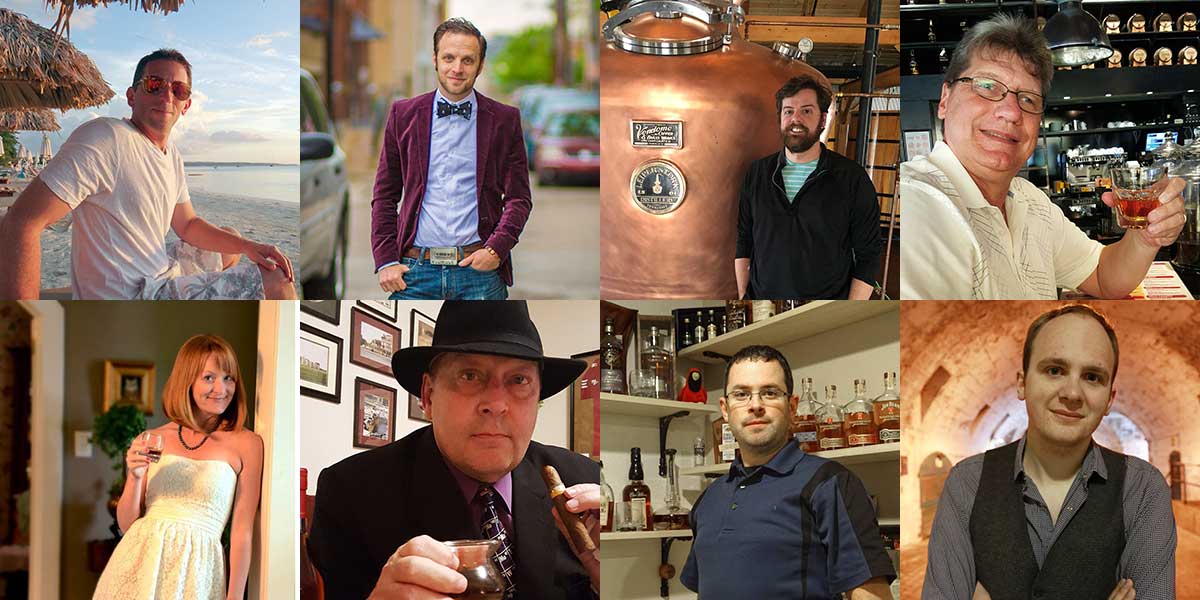 Over two months ago we put out a Help Wanted post to recruit some new writers for Bourbon & Banter. At the time, we were simply hoping to add a few more points of view to keep the blog fresh and interesting for our loyal readers. Little did we know how strong interest was going to be in joining our team.
In total, we had over 80 people complete our detailed application to become a member of our team. From those initial 80, we invited just over 50 to submit a trial blog post and then we spent roughly six weeks sharing those posts with our readers and asking for their feedback. After we were done with sharing all of the trial posts we regrouped as a team and reviewed several different criteria for each and every guest post.
After more than a week we realized the task was bigger than we imagined. It was really hard to try and narrow down the applicants to just a handful based on a single post. Ultimately we decided to group applicants into three different waves. Wave 1 applicants are ones who we immediately chose to become regular guest contributors to the website. They are featured in more detail below and they will start to share additional posts in the very near future.
Wave 2 applicants have been asked to submit a new post, different from their original area of focus, that we'll share on the site and get additional readership feedback on to help make a final decision. Wave 2 is our largest group of applicants and we're ready to accept them all if they deliver content that everyone enjoys and finds useful.
The final group of applicants, Wave 3, have been asked to submit a new post for internal Bourbon & Banter team member review and voting. From this final group, we'll select up to three applicants to become regular Guest Contributors to the website. We're giving Wave 2 and Wave 3 a few weeks to submit their posts but hope to have our final decisions made shortly after everyone's posts have been shared.
Until then we encourage you to learn more about our first wave of new Guest Contributors and with them a hearty congratulations for becoming part of our team. All of us at Bourbon & Banter are thrilled to have them on the team and we look forward to working with them as we help others Drink Curious.
---
KYLE GEORGE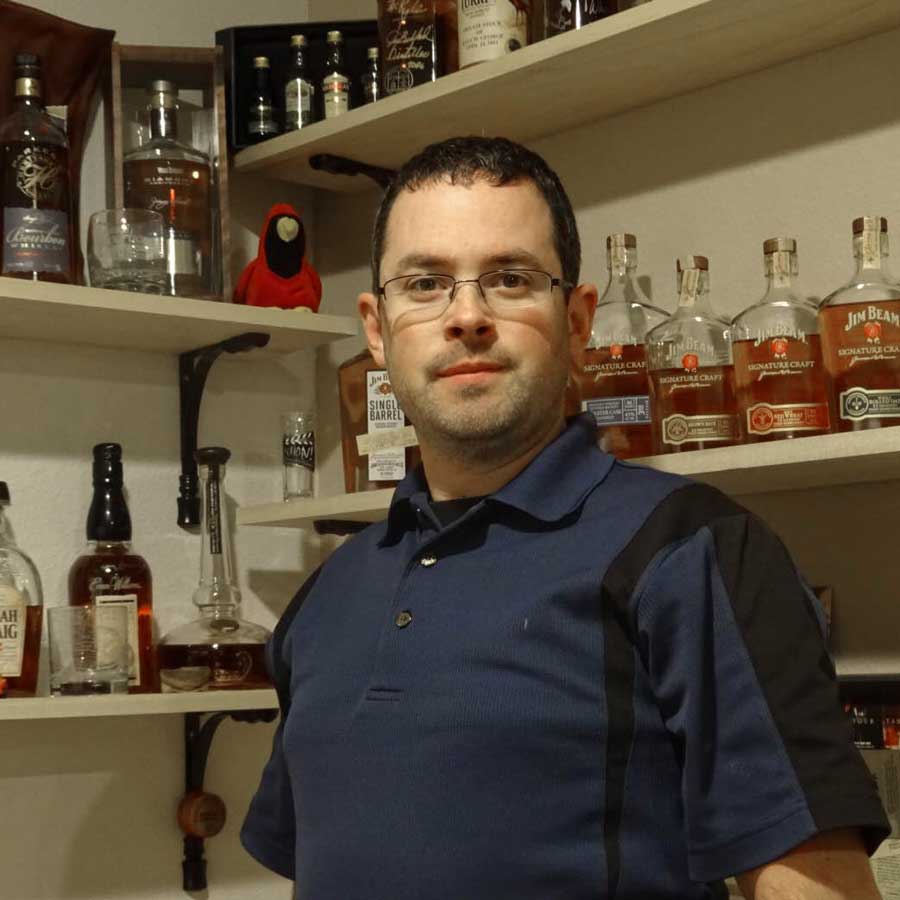 https://www.twitter.com/The_Bourbon_Guy
Kyle was born in St. Louis and has lived in the Midwest his entire life.  His father introduced him to bourbon when he was 21 years old, and has been enjoying it ever since. Kyle has completed the Kentucky Bourbon Trail on three different occasions, and cannot wait for the opportunity to return. He shares his love of bourbon with his wife, Emily, who traveled the bourbon trail with him for their first wedding anniversary in 2011. He enjoys comparing bourbons from different distilleries and different areas of the country and enjoys sharing a glass with friends and family. Currently, he spends the majority of his time caring for his two young sons but manages to share his love of bourbon with them as well. His four year old frequently says, "When I'm older, I'm going to drink wine and bourbon."
---
ALEX JURAS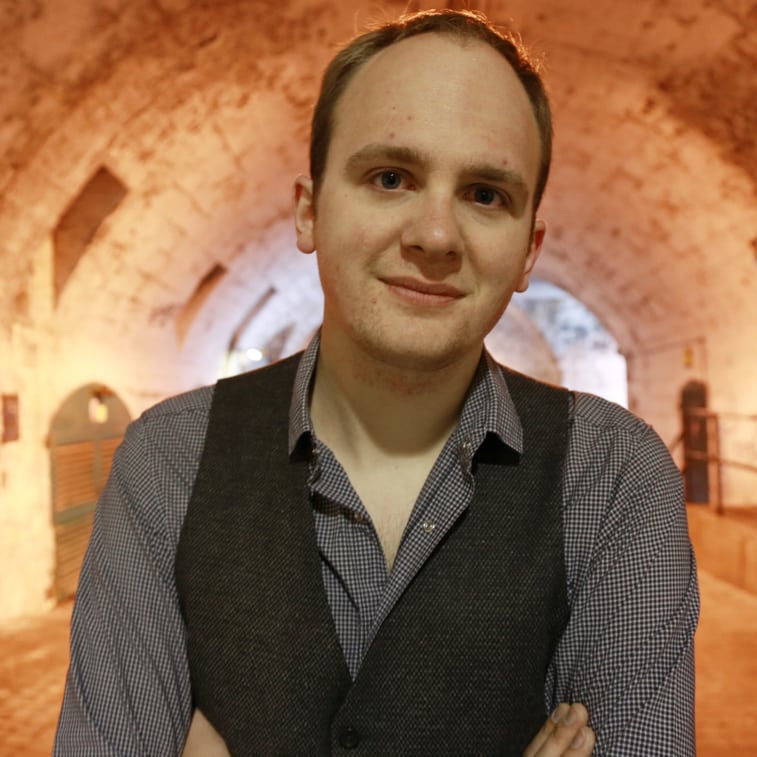 Alex is a native Londoner who spent ten years discovering whisky, craft spirits and cocktails in Edinburgh before returning home in 2013. He has since dedicated himself to dipsological study, particularly cocktail creation, events and bar reviews, through his website at www.foxandbeagle.com.
---
JIM KNUDSEN
https://www.instagram.com/chnlswimer/
Jim Knudsen has lived in every region of the United States and traveled the world, always enjoying experiences with spirits. While he has sampled local spirits in nearly 50 countries on 5 continents, he always comes home to bourbon. Jim is an accomplished global sales and marketing executive with a degree in Physics from Michigan State University and an MBA from Baldwin-Wallace College. Having been raised in Michigan in a household rich with the experience of enjoying drink, he now lives in Georgia with his wife Karen, the love of his life, his personal editor, and style consultant. When not drinking bourbon he likes to golf, read, and enjoy professional football and boxing (actually these are more often enjoyed while drinking bourbon). Having raised four successful children, he has a wealth of experience with drink.
---
JARROD LAPATO
https://www.instagram.com/FL_ScotchLover/
Jarrod, also known as "Mr. Scotch", is relatively new to the world of whiskey. Born in Pittsburgh, PA, he graduated from Florida State University with a degree in Finance and is now living in St. Augustine, FL with his wife and cat. While his career so far has run the gamut from stockbroker to small business owner, Personal Trainer to Acquisitions Specialist for the county, he is currently enjoying a little time off to work on personal projects and explore new opportunities. He has been fine tuning his taste for Scotch Whisky over the past few years and has recently begun to expand his personal whiskey collection to include selections from other regions of the world, with a strong representation of the American made spirits… bourbon and rye whiskies. Hobbies include travel, photography, woodworking, home rehabbing… and working on that never ending whiskey wishlist.
---
JORDAN MROZIAK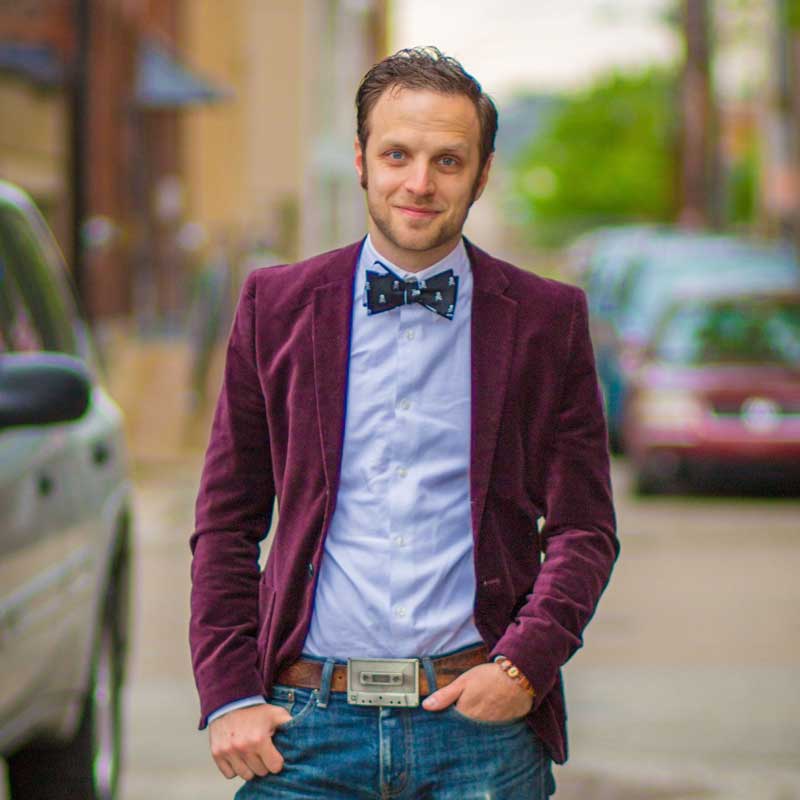 https://www.instagram.com/Jmroziak
Jordan was born and raised in Pittsburgh, PA to a family that never fancied items run through a still.  And while he discovered his first love — music — at a young age, it wasn't until after college when a group of close friends started an annual event themed around whiskey that Jordan discovered his second.  While teaching his rock and roll course at a local university, Jordan started DJ-ing at a whiskey distillery which led to additional responsibilities behind the bar and in cocktail development.  A life goal achieved, this meant that he could actually have two jobs where draining a bank account on music and booze were actively encouraged as part of your responsibilities. Jordan's primary interests include American whiskeys, cocktail and whiskey education, and unique takes on vintage/classic cocktails.
---
MATT SELF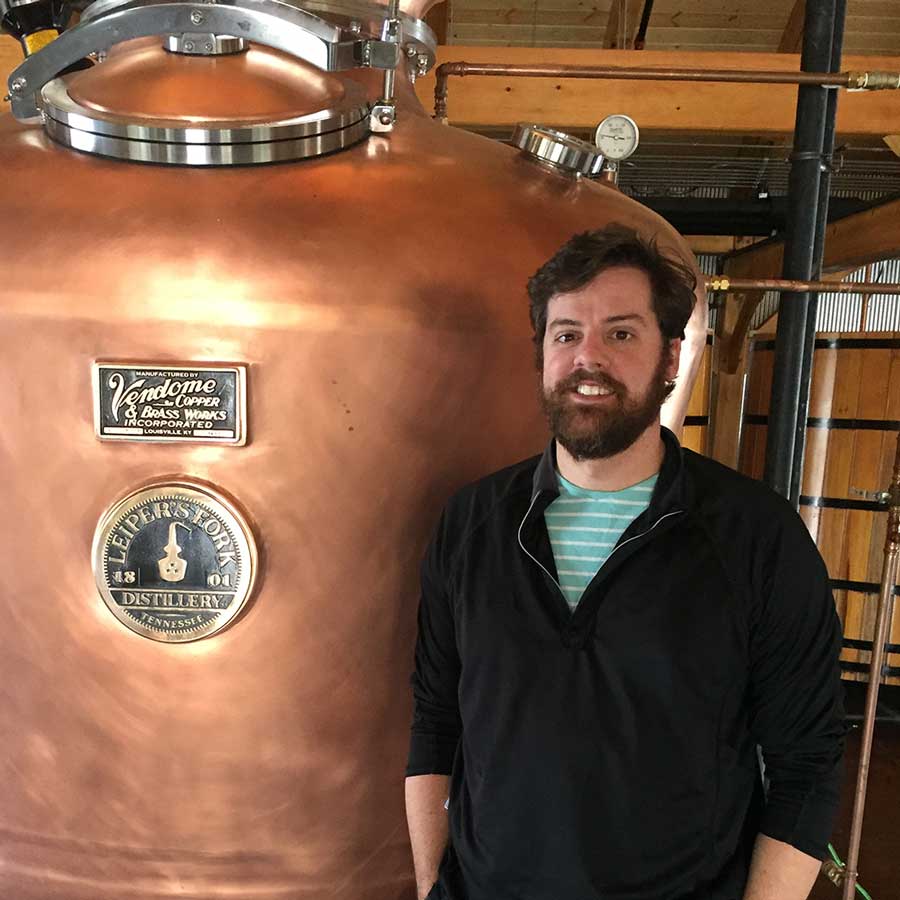 https://www.instagram.com/mattaself
https://www.twitter.com/mattaself
Raised in the great state of Tennessee, Matt has a hard time admitting the native spirit of the Bluegrass neighbor to the north captured his obsession (& most of his wallet).  Having progressed through the red solo cup days to a passion for a barrel-proof wheated bourbon, neat, Matt is always on the hunt for the next bottle.  When he is not scouting or sipping bourbon, Matt spends time with his wife and four children.  When he needs money for the next trip to Bardstown, Matt manages a wealth management firm. He always buys bourbon to drink and believes nothing should come between friends except two rocks glasses and a three-finger pour.
---
LEE STANG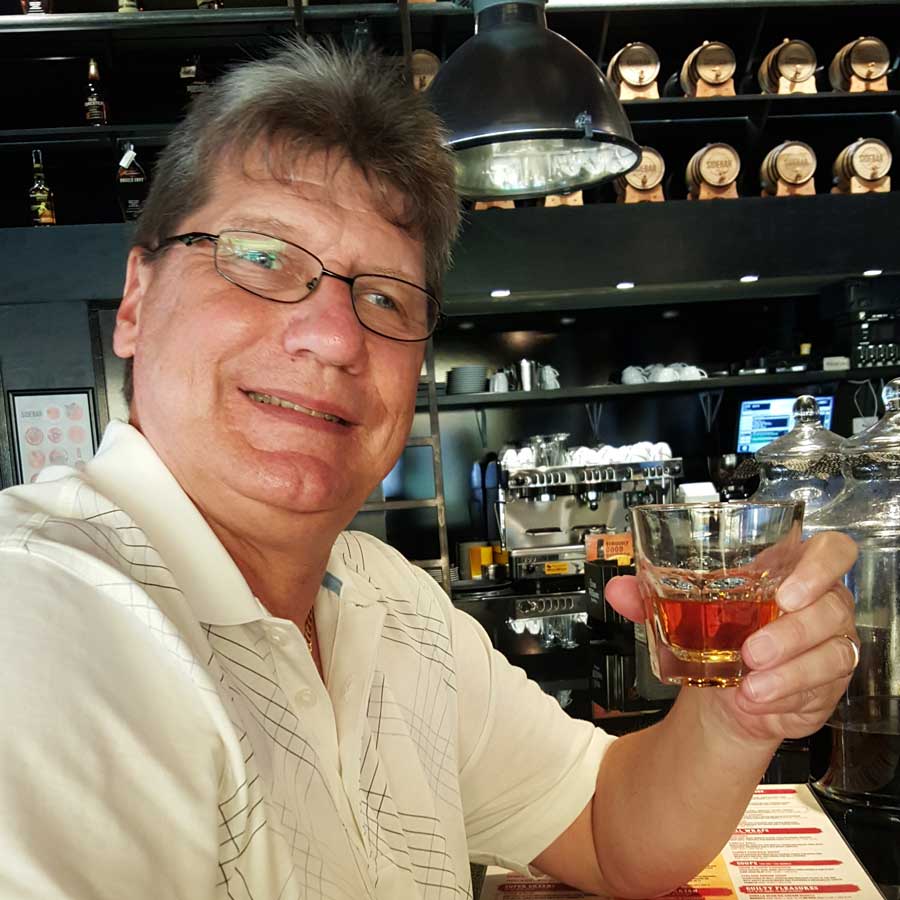 https://www.instagram.com/balashi963
Lee's bourbon journey started with one mistaken gulp of bourbon and coke as an eight-year-old. While bourbon was always part of his life, Lee followed a beer, wine path for the most part until a bartender poured him a taste of Buffalo Trace about ten years ago. It was at that point Lee's love of bourbon really took off. Not only does Lee enjoy a good pour of bourbon but he is more than willing and excited to talk about it. Lee believes that bourbon, and for that matter all spirits, is enhanced by the experience of good company, good conversation and good bars. The combination leads to great stories. Say hi to him when you see him. Lee lives in Leesburg, VA, with his wife, best friend, and drinking partner, Patti. You might find her having a bourbon as well. Both Lee and Patti like to read mystery thrillers and travel. Most likely the travel leads to visits to new bars.
---
JENNIFER WELLS
https://www.instagram.com/nuttyp123/
Originally from the San Francisco Bay Area, Jennifer currently lives in sunny, swampy Florida, where she is the co-founder of the Sarasota Whiskey Society and President/only member of the Willett Family Estate Two Year Rye Defense League. When she isn't making Star Wars shaped jelly shots with Pappy Van Winkle or teaching others how to graph, she is training for triathlons, traveling around the world, or teaching college.