Whiskey Tasting Experience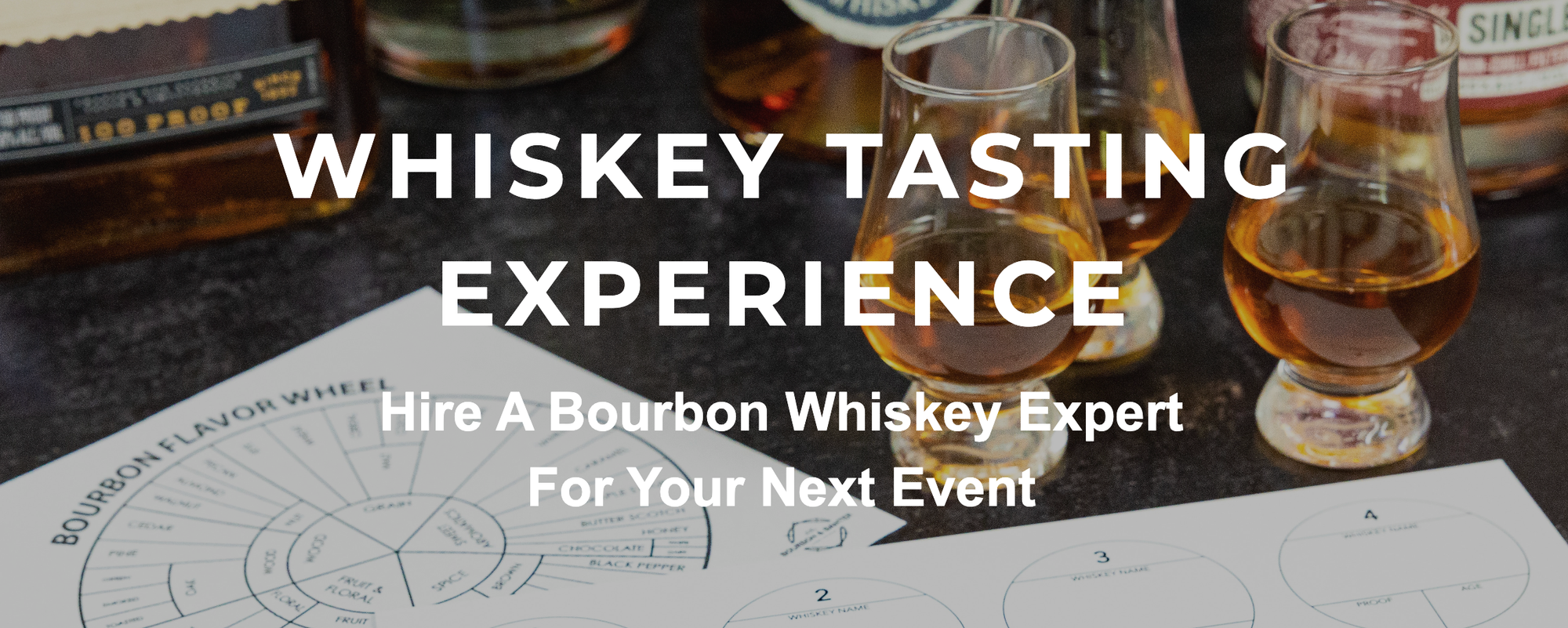 Make your next family event or private party one guests will talk about for years by hiring Bourbon & Banter to guide them through an unforgettable whiskey-tasting experience.

Bourbon & Banter's singular mission is to teach the world how to drink curious. Considered one of the top online destinations for those looking to learn about Bourbon and American Whiskey, we are excited to bring our expertise and passion to your next corporate or private event. Whether your guest list includes ten people or 100, our signature Whiskey Tasting Experiences are customized to meet your unique requirements,  ensuring a great time for your guests and "host of the year" accolades for you. A Bourbon & Banter Whiskey Tasting Experience is the perfect choice for a variety of private and corporate events, including:
Corporate Entertaining (sales conferences, team-building, award dinners)
Client Entertainment
Weddings / Rehearsal Dinners
Christmas Parties
Family Reunions
In-home Parties (birthdays, anniversaries, block parties)
Bachelor & Bachelorette Parties
School Fundraisers
Private Whiskey Bar (weddings, engagement parties, retirement parties)
And anything else you can think of that would be better with whiskey. After all, no one ever remembers an event because of the salad.
To get a quote for your Whiskey Tasting Experience click the button below!
Pops was awesome! Loved the mix of process, history and tasting. Excellent instruction and non pretentious. Amazing experience!
Jason M.
POPULAR WHISKEY-TASTING THEMES
CLASSIC WHISKEY TASTING // Whiskey + Education
Enjoy whiskeys that have been chosen based on you and your guests preferences & knowledge of whiskey.
Whiskey + Education = A Classic Tasting is perfect for a standalone corporate tasting or integrated into a larger corporate event and can be hosted in person or virtually.
WHISKEY DINNER // Whiskey + Food
Enjoy an evening of whiskey paired with a gourmet meal that will surprise and delight your guests.
Whiskey + Food = Whiskey Dinners are a great way to entertain sales prospects, thank existing clients, or celebrate your team's success.
WHISKEY TASTING BAR // Whiskey + Social
Guests can enjoy a variety of Tequilas offered from one or more bars set up throughout your event.
Whiskey + Social = For larger events, a whiskey-tasting bar is a great way to provide guests with an amazing variety of whiskeys while they mix and mingle.
These are just a few of the more popular Whiskey Tasting Experience themes we offer our clients (mouse-over for more details). Share your vision with us, and we'll craft a one-of-a-kind Whiskey Tasting Experience your guests won't soon forget. For tastings held at a commercial venue, we'll work closely with your chosen restaurant or caterer to ensure the whiskey selections are properly paired with your event's food and drink menu, providing a truly integrated dining experience.
For those looking for something special beyond a straight whiskey tasting, we can also offer expertise in classic whiskey cocktails and craft beer carefully selected to complement your event's whiskey selections.  We can even provide integrated pairing themes (e.g., Bourbon, Beer & Bavaria) in partnership with your favorite local restaurant.
Our team of whiskey experts has shared their knowledge and passion for Bourbon and American whiskey with millions of people online and at private tasting parties, corporate events, private clubs, and conferences. Let us help you make your next event unforgettable.
To get a quote for your Whiskey Tasting Experience click the button below!
Great experience! Pops was easy to work with in the selection of bourbons to taste and crafted a session to meet our group's specific needs. Hope to do this again!
Lee S.
MEET YOUR WHISKEY EXPERT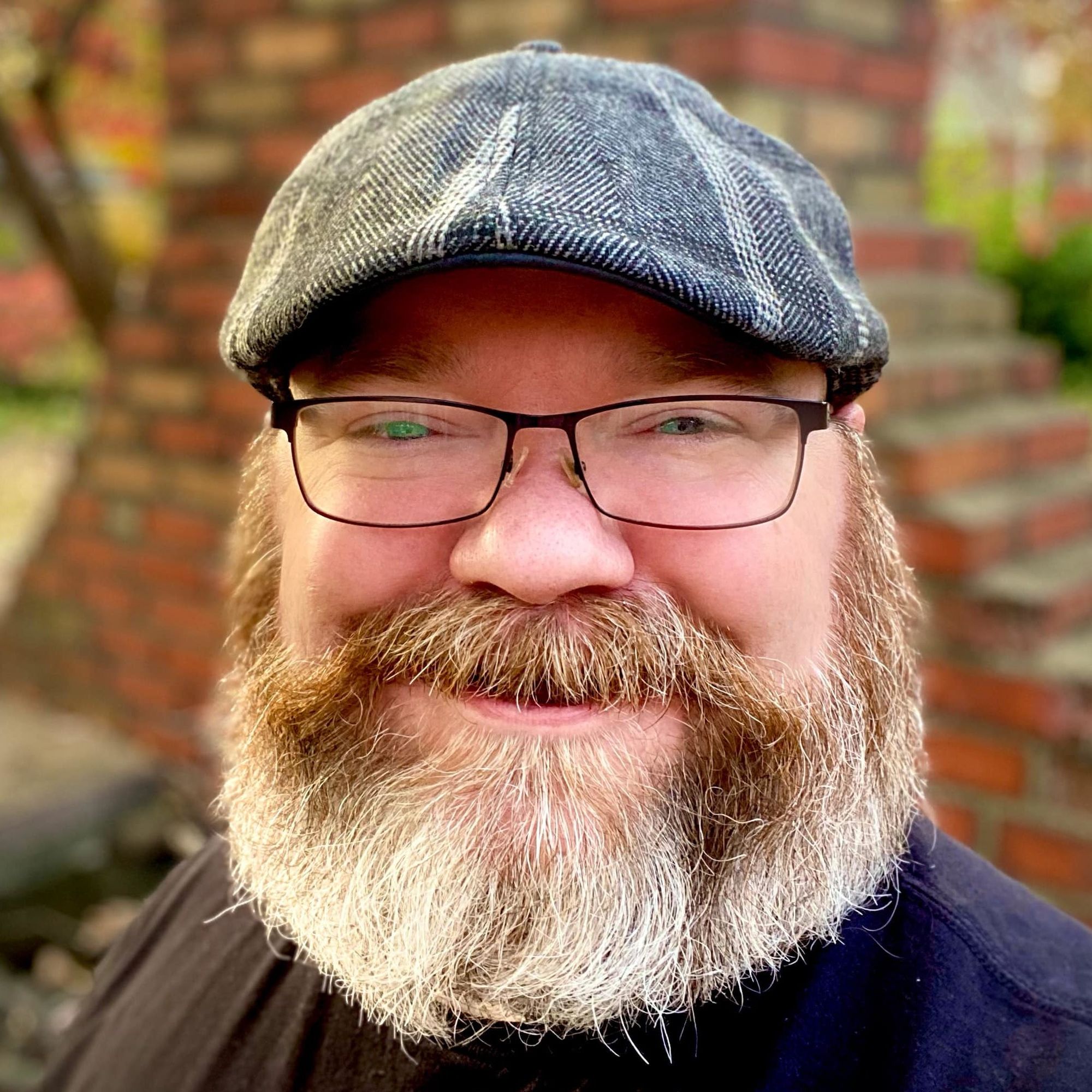 Patrick "Pops" Garrett is the Founder and Chief Drinking Officer (CDO) of Bourbon & Banter. For over a decade, Pops' passion for all things whiskey has made Bourbon & Banter the top destination for bourbon and whiskey lovers who appreciate his honest and down-to-earth approach.
Fueled by his belief in the power of sharing a drink with good friends and the importance of living a #DrinkCurious lifestyle, Pops has become a sought-after whiskey expert for corporate whiskey tastings and industry events and has been featured in media publications such as American Whiskey Magazine, AskMen.com, and Thrillist.
Whether you're looking to host an event for ten people or 300+, Pops' entertaining and approachable style, extensive industry knowledge, and passion for all things whiskey will make it unforgettable.
The guys had a really great time. They appreciated all you offered and truly enjoyed the party. Steve is already planning another event and you'll be the first guy we call for another Bourbon Tasting.
Derek M.
FREQUENTLY ASKED QUESTIONS (FAQ)
WHAT DOES A WHISKEY EXPERIENCE COST?
The cost of a Whiskey Tasting Experience is dependent on the number of people attending, the whiskeys to be sampled, and the selection of additional event options (e.g., custom glassware, cocktail stations, etc.) In-home tastings start at $650, while corporate events start at $800. (Prices do not include the whiskey cost for your event.)
WHAT'S INCLUDED IN THE PRICE?
Each Whiskey Tasting Experience includes the following:
Pre-event planning consultation by phone or Zoom to select the tasting's whiskeys based on your preferences regarding whiskey style, number of selections, and liquor budget.
Coordination of liquor procurement for your event
Customized tasting aids (e.g., flavor wheels, tasting mats, signage) for your event
Food pairing recommendations for your event's whiskey selections
An entertaining certified whiskey expert to lead the tasting, provide whiskey education, and answer questions from your guests
Opportunity to enjoy additional whiskey samples following the formal presentation while supplies last (any remaining whiskey is yours to keep)
Free Gift – Each of your guests will receive a code that allows them to download their very own copy of our Bourbon Flavor Wheel and Tasting Mat Template Bundle to put their newfound whiskey knowledge into action with their family and friends.
Bragging rights for hosting the best event of the year
DO YOU PROVIDE FOOD FOR OUR EVENT?
Food is not included in the cost of your whiskey tasting. We will provide basic food pairing recommendations, or for an additional fee, we will consult with your venue's chef or catering staff to craft a one-of-a-kind menu paired with your event's whiskeys of choice.
DO ALL GUESTS HAVE TO BE 21 YEARS OF AGE?
All guests must be at least 21 to attend a DrinkCurious Whiskey Tasting Experience. The event host (you or your company) is responsible for confirming that all attendees are at least 21. Bourbon & Banter reserves the right to request proof of age for any guest that we feel may not meet the legal drinking age requirements.
ARE YOU ABLE TO PROVIDE VINTAGE WHISKEYS FOR OUR EVENT?
Every state has a different set of laws addressing the purchase of vintage spirits. DrinkCurious will work within the laws of your event's location to procure any whiskey you want to include in your tasting. However, we do not guarantee our ability to locate and procure vintage whiskeys on your behalf. Details related to this service will be discussed in advance and properly documented in our service contract for your review and approval. Please book your event at least 3 months in advance if you want to explore adding vintage whiskeys to your tasting.
HOW MANY WHISKEYS ARE INCLUDED IN A TASTING EXPERIENCE?
The number of whiskeys will vary according to your preferences and budget. DrinkCurious recommends that a tasting includes at least four whiskeys to provide an enjoyable experience for your guests.
HOW LONG DOES A WHISKEY EXPERIENCE LAST
The duration of an in-person corporate tasting depends on the event format, the number of guests in attendance, and additional options included in the overall tasting experience. Our experience, however, is that a minimum of two hours is required. We recommend 1 to 1.5 hours for virtual tastings but are willing to fit the virtual tasting to meet your company's timing requirements.
WILL MY WHISKEY-TASTING EXPERIENCE REALLY BE THAT MEMORABLE?
Absolutely! We're honored to have led tastings for thousands of guests with nothing but 5-star reviews and feedback. But don't take our word for it, check out what some of our clients have to say about their experience working with DrinkCurious.
Working with Pops and his team was so easy! He helped us set up a great event!
This was one of the smoothest events I've organized. Everything was clear from the beginning in terms of expectations and how the event would go.
Overall, very satisfied. The communication was clear and easy to prep for the event. And the packages were nicely done.
Bourbon & Banter was awesome! Very knowledgeable without being pretentious about it.
Awesome!
Great host, very knowledgeable, and engaging.
My customers LOVED it!
Our team had a great time! (and gave really positive feedback)
My team and I had a wonderful time. Several of the participants expressed interest in hosting their own tastings in the future.
Bourbon & Banter did an amazing job engaging the audience, and their knowledge of the topic was above expectations.
I can't imagine how it could have been done better, Bourbon & Banter's knowledge of the whiskey and industry was fantastic!
Everyone had an absolutely awesome time! Lots of laughs, conversation, and knowledge sharing.
Thank you!! I've worked with several vendors on these interactive events, and you guys made it SO EASY! Looking forward to working together again.
Hire this folks! So worth it!
Definitely will recommend it!
Easiest virtual event logistics ever!
Already have recommended it to my colleagues. 🙂
The whiskey selections provided a lot of variety and different tasting experiences
We loved the entire experience! Thank you so much!!!
Bourbon & Banter was super knowledgeable, and the perfect mix of professional and fun.
All this said, you obviously want to ensure that your guests drink alcohol and are open to trying new things - even if they're not active whiskey drinkers.
DO YOU OFFER WHISKEY-TASTING EXPERIENCES IN MY LOCATION?
DrinkCurious is headquartered in St. Louis, MO but can provide our services across the United States and internationally upon request. Depending on team availability within your location, additional costs for travel and lodging may apply.
HOW DO I RESERVE A DATE FOR A WHISKEY-TASTING EXPERIENCE?
Request more information via the button below, and we will get back to you with more information, including an initial proposal for your event. Once we work out the details for your event, a 50% deposit is required to lock in your date and start formal planning.
WHISKEY-TASTING EXPERIENCE GALLERY