Whiskey Tourism To Make A Profitable Footprint In Townsend, Tenn
Townsend, Tenn., markets itself as "the peaceful side of the Smokies," and indeed, it's quieter than the fabricated expanse of Pigeon Forge and the din of crowded Gatlinburg. Townsend has the feel of a village scattered in plots over a several-mile stretch of Hwy. 321.

Townsend, Tenn., markets itself as "the peaceful side of the Smokies," and indeed, it's quieter than the fabricated expanse of Pigeon Forge and the din of crowded Gatlinburg.
Townsend has the feel of a village scattered in plots over a several-mile stretch of Hwy. 321. That road is its main drag and runs parallel to the scenic Little River, a favored waterway for fly fishing and summertime tubing. It's home to about 400 residents who operate the de rigueur tourist hotels, motels, souvenir shops, historic attractions and restaurants promising Italian, Mexican and country food—in one case, from the same kitchen.
Much of the time the Little River is its noisiest feature—its waters murmuring on sunny days, roaring on rainy ones—until it's upstaged by throttle-burping riders astride wailing Kawasakis and unmuffled Harley Davidsons. Diesel pick-ups add their own disharmony to the chorus of pistons straining against the Smokies' slopes, wriggling massive campers into narrow sites at Little Arrow Outdoor Resort, where I and Bourbon & Banter founder, Pops Garrett, spent a few days in March.
But yeah, beside all that, as billed, it's not only peaceful, it's naturally and sonically beautiful. If the cacophony of ever-chirping birds and chattering squirrels is your thing, grab a chair, silence the celly and break out the binoculars.
It is into this old-fashioned wooded wonderland that new money is flowing, millions of investment dollars earmarked for modernizing Townsend's tourism experience. Over the past few years, places like Appalachian Bistro (rock-solid farm-to-table food with sophisticated twists, plus an excellent cocktail bar), Peaceful Side Social Brewery & Craft Kitchen (delicious craft beer, pizza, etc.) and Dancing Bean Coffee (top-notch caffeinated goodness) have popped up among those longstanding spots serving predictable Southern standards in ample portions.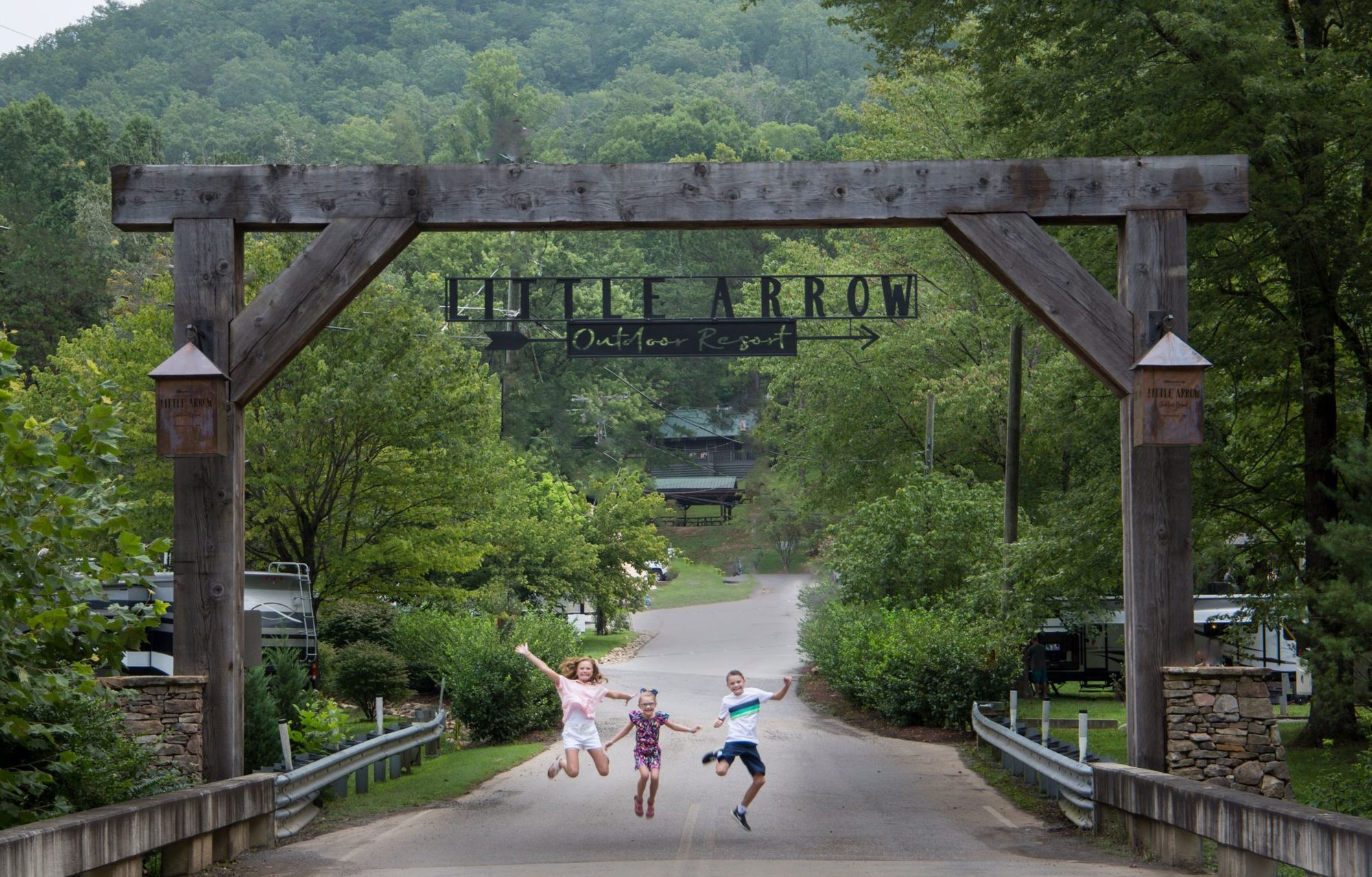 Accommodations also have gotten an upgrade. In addition to camper and RV slots at Little Arrow are modern and well-appointed cabins and tiny homes. Dancing Bear Lodge features a woodland setting with upscale cabins, villas, a modern lodge and spaces for corporate and social events (think destination weddings).
Come this summer, Townsend's adult beverage appeal gets positively magnetic with the opening of Company Distilling's satellite tasting room. Come with an open mind as this won't be an ordinary sips, branded shirts and trinkets stop. The newly constructed 3,500 square-foot complex, located at the heart of Townsend's main drag, will feature a fully operational brewery and distillery, cocktail bar, foodservice supplied by Amici (a terrific caterer, as we found out while there) and an outdoor area for yard games and live entertainment. It'll serve as a promotional outpost for what will become Company's full-blown production and tourism distillery in Alcoa, Tenn., roughly 30 minutes away. That plant is slated to open by 2023.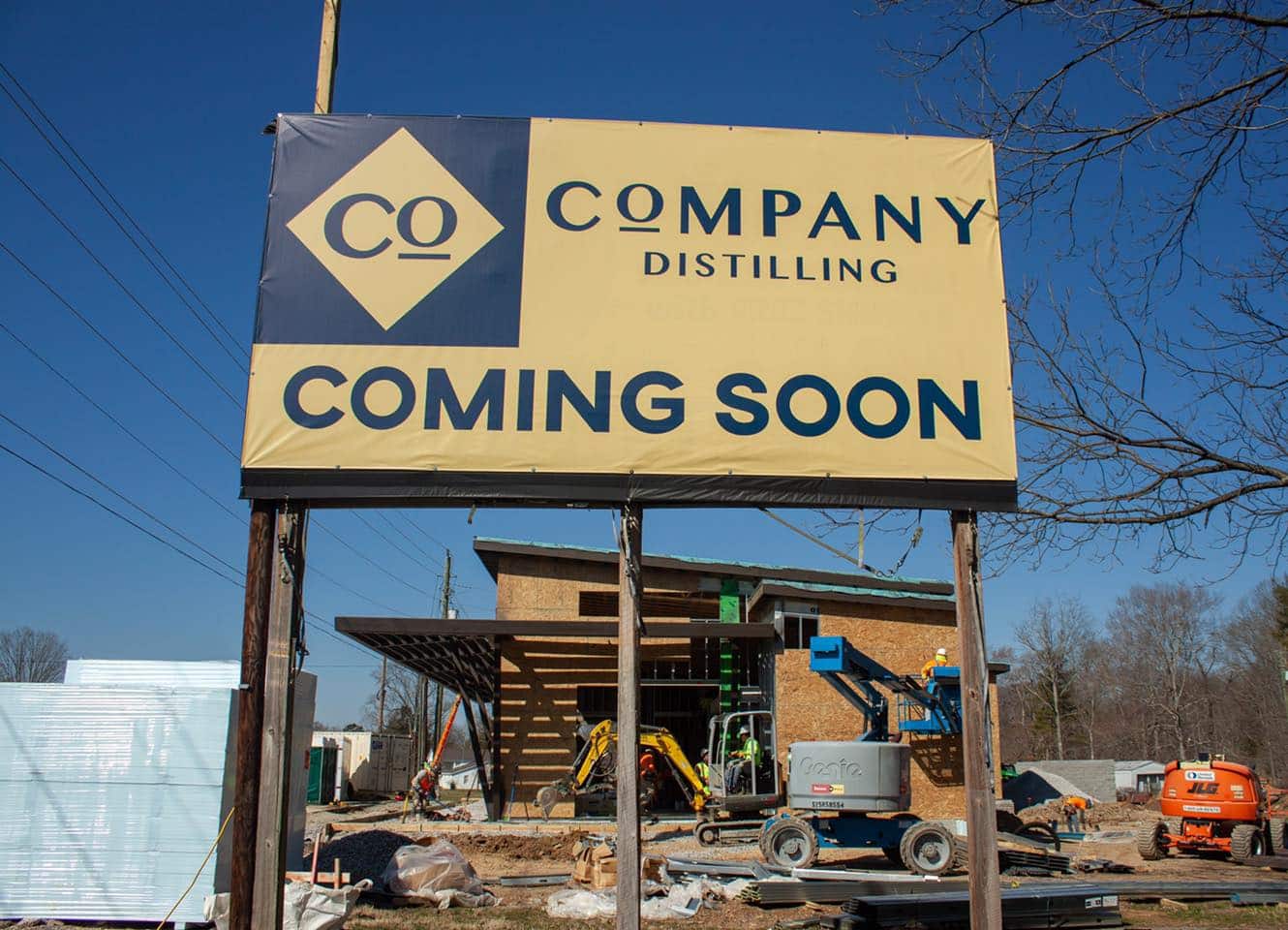 Company's brew-stillery will mark the 38th spot on the Tennessee Whiskey Trail, a rapidly expanding tourism feature bisecting the Volunteer State east to west for nearly 500 miles. Though most of the whiskey made in the state gushes from the stills of Jack Daniel's in Lynchburg, there's a lot made elsewhere, and Company wants its cut of that action, said Jeff Arnett, its master distiller. After 20 years at Jack Daniel's, Arnett left its vaunted master distiller's post two years ago to form the new whiskey venture with four partners.
"I wasn't getting any younger, and I just kept thinking the time was right to do something on my own."JEFF ARNETTRather than move to Alcoa and near Company's main plant, he's taking up residence in peaceful, placid Townsend. The Jackson, Tenn., native added, "I've lived in small towns most of my life, so I like that. Alcoa's close enough, so it's kind of the best of both worlds to move here."
COMBINING CULINARY AND WHISKEY
About a decade ago, Mark and Sharon Oldham sold their Nashville business and retired with a plan to travel the globe. Come the six-month mark, they itched to own a new business, specifically one in the hospitality sector and especially one far from the fevered pace of Nashville. They chose Townsend and bought the legendary Dancing Bear Lodge. The attraction's main lodge was burned irreparably in 2013, so the Oldhams bought the 37-acre site and began building a new lodge.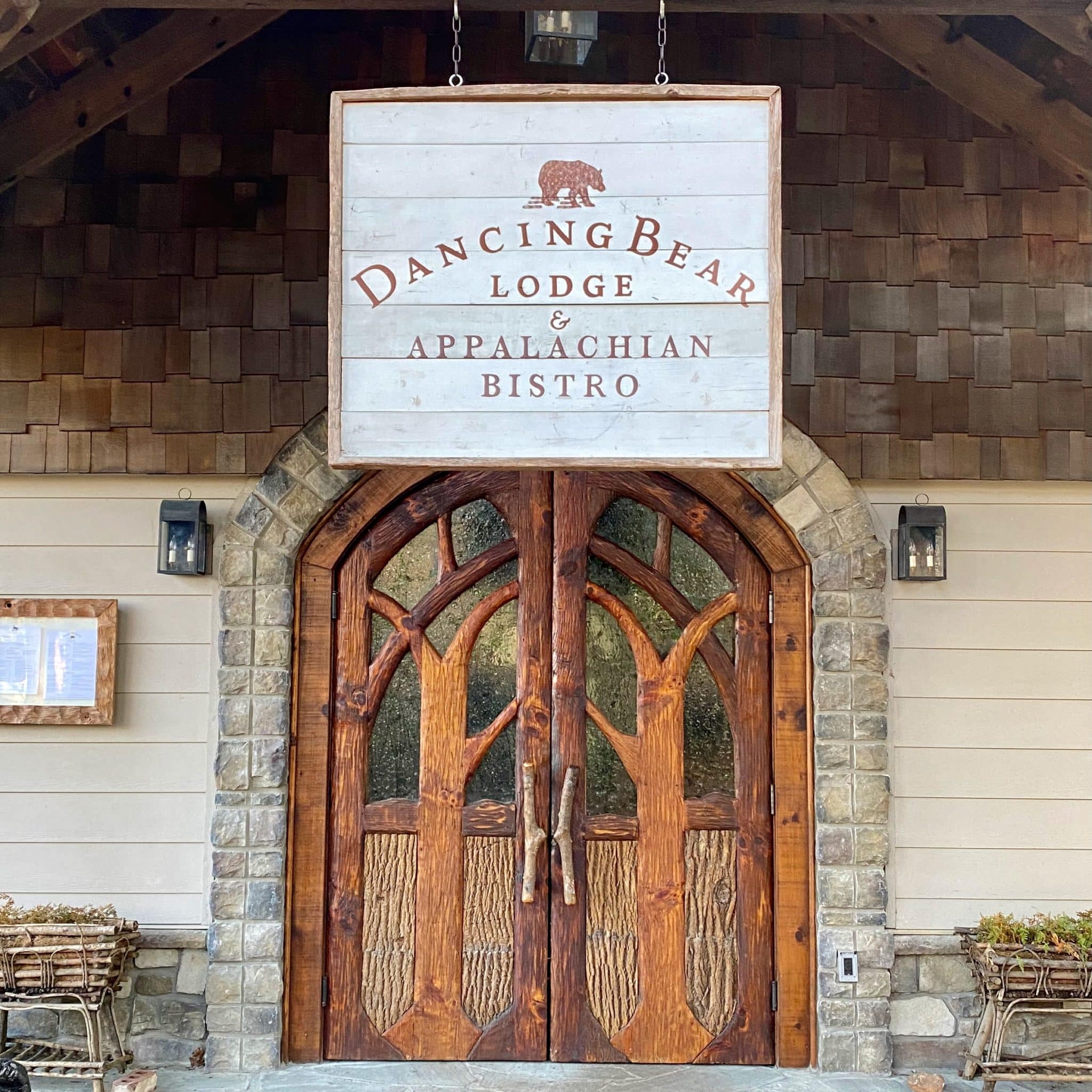 It's also home to the aforementioned Appalachian Bistro, where we were treated to an upscale-casual dinner—every course paired with bourbon neat or in a cocktail—that demonstrated the Oldhams' commitment to a higher-level culinary experience. Service and food were not just big-city great, they were beyond small-town surprising—far exceeding any meal I've experienced in a tourist town of 400, 4,000 or even 40,000 people.
As guests of Townsend Tourism, Garrett and I talked with multiple business owners (sponsors of our trip) who share the same aims for tourism  here: modernize it while keeping it quaint; upgrade it without going beyond casual; draw more visitors without threatening its tranquility; sprinkle in some sophistication where it makes sense; and don't overlook the huge opportunity afforded by Tennessee whiskey tourism. Many millions of people, we were told, come there with the purpose of experiencing the stuff of Tennessee stills.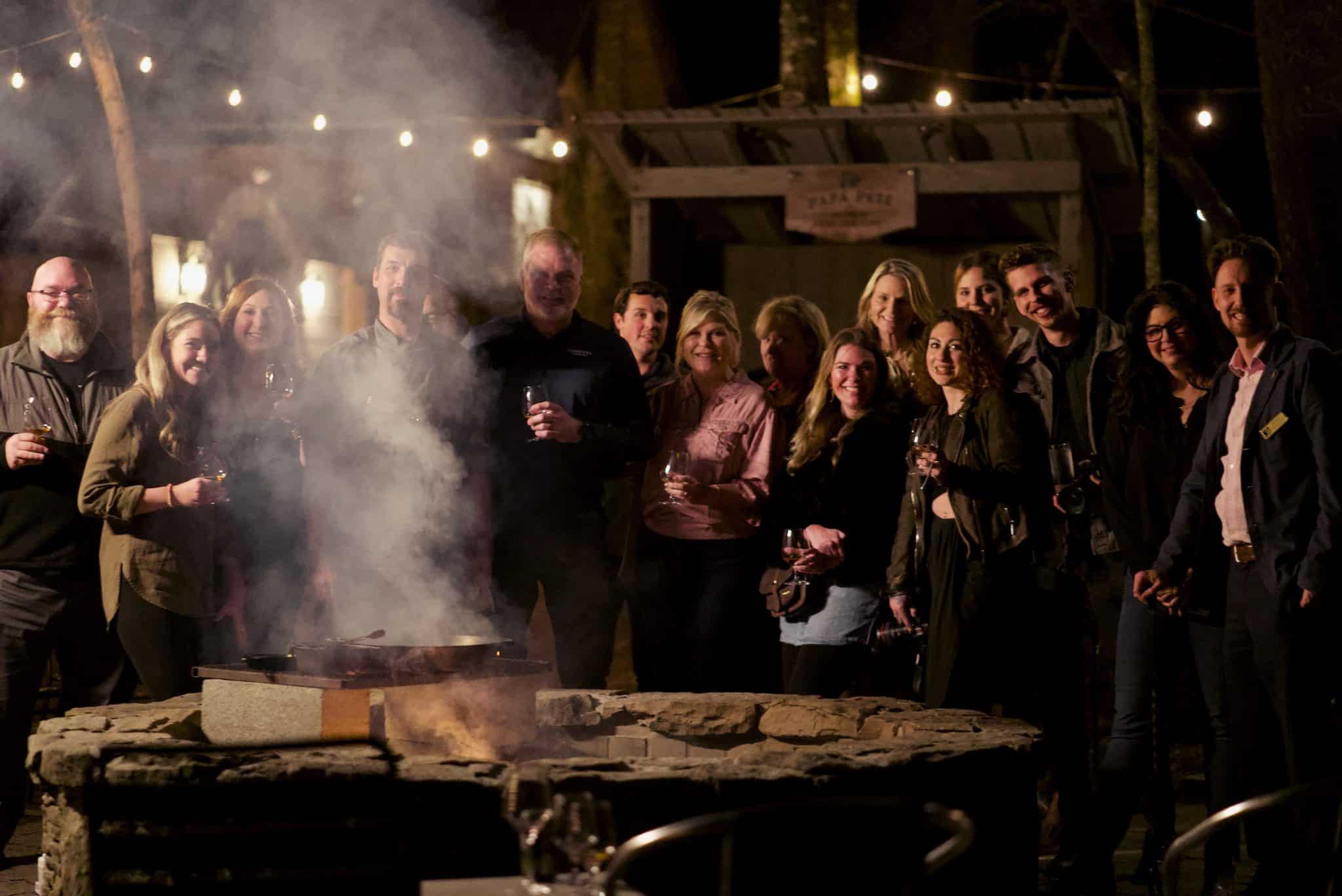 Unquestionably, brown liquor is a big lever that can move Smoky Mountain tourism further into the mainstream of American visitor experiences. Without being said on the record, part of the thinking goes like this. If "moonshine" distilleries in Pigeon Forge and Gatlinburg can enjoy such success, the sky's the limit for high-quality aged whiskey makers. With all those distilleries working together, Tennessee whiskey tourism could even outshine the experience touted by its northern competitors in Kentucky. (A bold claim, of course, but we let our hosts own it.)
The five partners behind Company Distilling are betting big on this assumption. In addition to Arnett, the partnership includes Heath Clark (founder of H. Clark Distillery), Kris Tatum (co-founder, Old Forge Distillery and past president of the Tennessee Distiller's Guild) construction veteran, Corey Clayton, and Kevin Clayton, CEO of Clayton Homes, one of the nation's largest homebuilders. Tatum and Arnett (with whom we spent several hours during our visit) credit Kevin Clayton's vision for these projects and the majority of the investment behind them. According to Tatum, "It's our job to make them happen."
According to a story on KnoxNews.com, Company Distilling will invest at least $20 million to build the distillery and bottling facility in Alcoa and the brew-stillery in Townsend. What economic impact that investment will create has yet to be seen, but it's likely to be significant over time.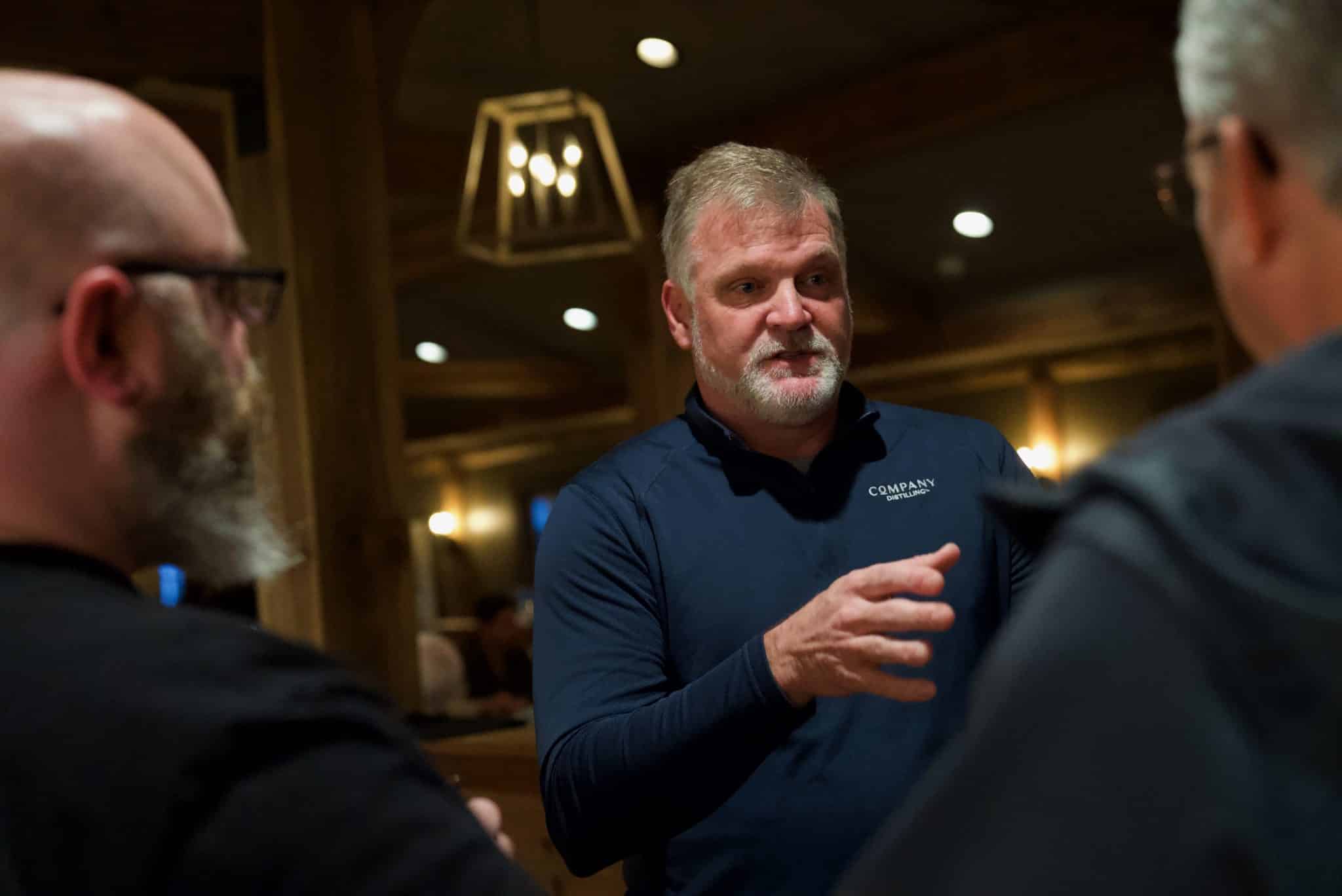 Arnett's star power certainly won't hurt. His joining Company has already piqued the interest of American whiskey fans still curious about why he left the world's largest whiskey plant for a comparably puny pursuit. (Just for fun, consider this comparison. While Jack Daniel's cranks out whiskey at the freakish rate of 2,500 barrels a day, Company, at the outset, will produce 1 percent of that.) For serious whiskey fans never wooed by 80-proof "Jack Black," Jack Daniel's recent barrel-proof releases have made the venerable distillery not just relevant, but praise- and purchase-worthy. Why, many ask, would Arnett step out when he, the master distiller overseeing all that tasty sugar-maple-charcoal-softened whiskey, could bask in the spotlight for a bit? Just as he said earlier in this story, he was ready for a change. (Keep watch here for a full profile on Arnett.)
"For most of my career, I've worked for two large companies—Proctor & Gamble and Brown-Forman, which owns Jack Daniel's," Arnett began. "I made products for those companies, but I want to make products now that will be different and reflect more of what I like to drink.
"This is really eye-opening, creating a company and a brand and starting out so small. But it's exciting, and I'm working with great partners. … The tourism part is completely new to me, too, but I'm enjoying it at this stage in my life."JEFF ARNETT
Interestingly, tiny Townsend is well down the road of combining upscale food and whiskey. Each November it hosts Grains & Grits, a food, beer and whiskey festival that braids together the best of the area's evolving epicurean communities. Chefs from all over Tennessee's excellent restaurant community come to the event and partner with great beverage makers to create pairings. (You can bet Bourbon & Banter will be back to cover this event in detail.)
No offense meant to the pulled taffy, fudge and caramel-everything shops on the less-serene side of the Smokies (been there, enjoyed that, angered my parents and cheered our dentist in the process), but what's happening to the food and drink scene in Townsend is something for which I'd return. I wouldn't be passing through, either. I'd stay awhile.