Wyoming Whiskey: Well Worth the Lone Prairie Journey
The discussion to create a distillery was born of Kate Mead's pitch to her husband to build a winery. Her notion was, in common spouse-dismissal fashion, prompt and pointed. According to co-founder David DeFazio, "Brad thought she was crazy and told her, 'No one grows grapes out here.'"


From an airplane seat at 26,000 feet, most of Wyoming resembles a barren, wind- and water-etched expanse of browns, reds and spotty greens. Its foreboding face screams, "Oh, hell no, you don't even wanna try living here," yet nearly 590,000 residents happily do in towns the size of (Cheyenne, 66,000) and Fontenelle (just three).
The view from the ground is another matter. In its own way, Wyoming is a beautiful patchwork of wide-open spaces and mountain faces concealing oil, gas and coal deposits, and flatlands fading into far away blue-grey mountain ranges. To my amateur eyes, the variety of rock formations is endless and alluring while the scarcity of recognizable plants is startling and discouraging.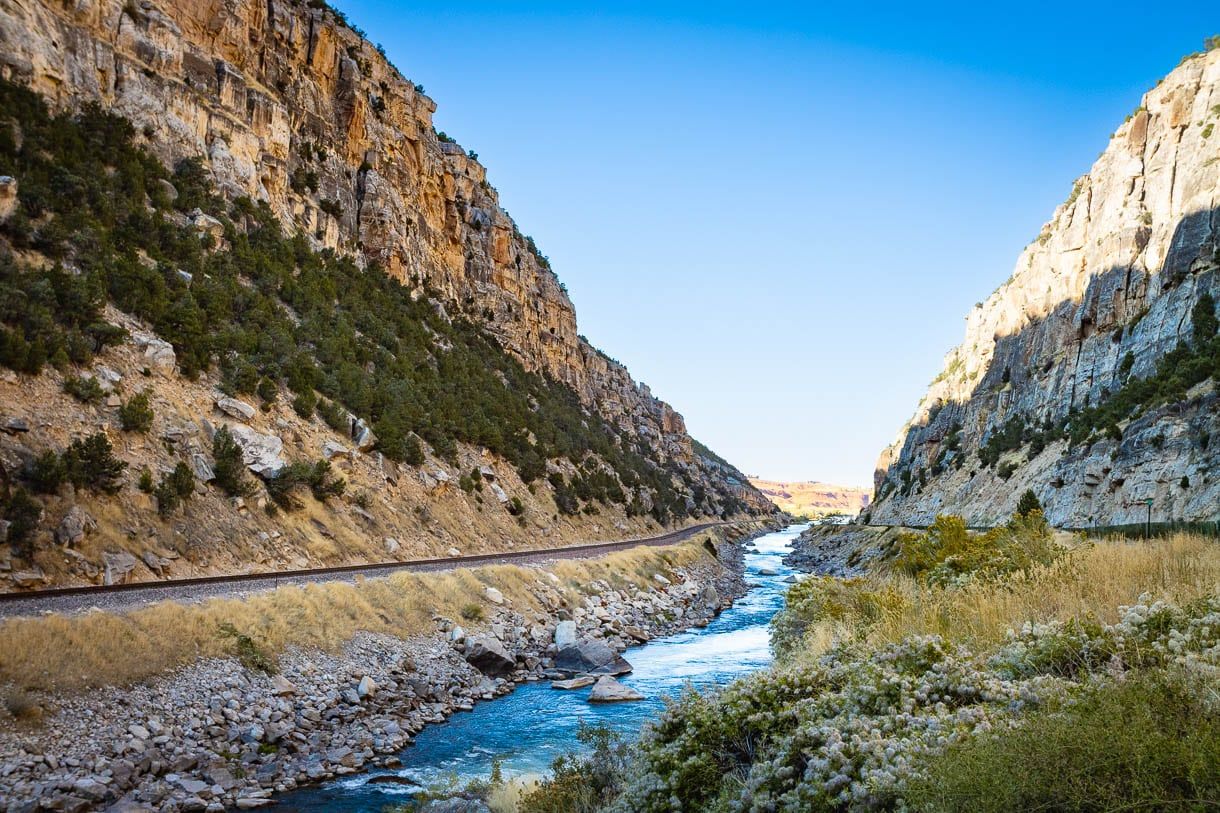 Tough people settled this expanse and tough people remain: those raising cattle in challenging weather and others who wring oil from the Equality State's silty depths. Small town fairgrounds are set up purely for rodeos watched by people who don't just admire the area's natural beauty, they work and live and play in it all year.
Such people include Wyoming Whiskey (WW) cofounders Brad and Kate Mead and David DeFazio, entrepreneurs stubborn enough to establish a distillery in the teeny town of Kirby (pop. 76). Why, in the middle of relatively nowhere would they build a distillery where high altitude (4,100 feet above sea level) lowers the boiling point of water to 209 F (which makes distilling challenging) and subzero temps idle whiskey flavor development? The Meads already owned 1,500 acres of grazing land there, and with such elbow room, parceling out enough acreage for a distillery and some rickhouses wasn't a stretch.
They also include WW general manager, Jason Brand, who, after treating Pops and me to dinner in October, left for a six-hour drive (18 hours total) to New Mexico. En route he'd convert his Toyota FJ-3 into quick camper and sleep out in the open. Following an interview with David DeFazio one afternoon, he told us he'd meet us later for dinner in Thermopolis (pop. 2,700) before dashing off to a stream, fly rod in hand, to catch a 20-inch trout.
"It's there, so I go fish it. It's how we do it out here." - David Defazio
Out here is way out from anywhere. The 90-minute drive from the tiny Cody, Wyo., airport (where we landed) to Thermopolis (where we stayed two nights) slows only for one stoplight at the town's center. Brand said the closest Walmart was a 60-minute drive from town and decent clothing stores were even further flung. To locals, the distance isn't a frustration; it's a subtle declaration of, "Yeah, we know it's far away, but we'll get there when we get there." And to their credit, the view along the way is awesome.
HARD WORK, HEADACHES AND "HEY, WE'RE REALLY SORRY"
The discussion to create a distillery was born of Kate Mead's pitch to her husband to build a winery. Her notion was, in common spouse-dismissal fashion, prompt and pointed. According to co-founder David DeFazio, "Brad thought she was crazy and told her, 'No one grows grapes out here.'" But Brad did agree that Kate was on to something; that building an adult beverage business could be fun.
The eager entrepreneurs agreed on whiskey making and visited Kentucky's Bourbon Trail for an up-close look. The Meads were not only hooked, they bought a protype still—a first-ever 18-inch copper column still from Vendome Copperworks—which sat unused for two years.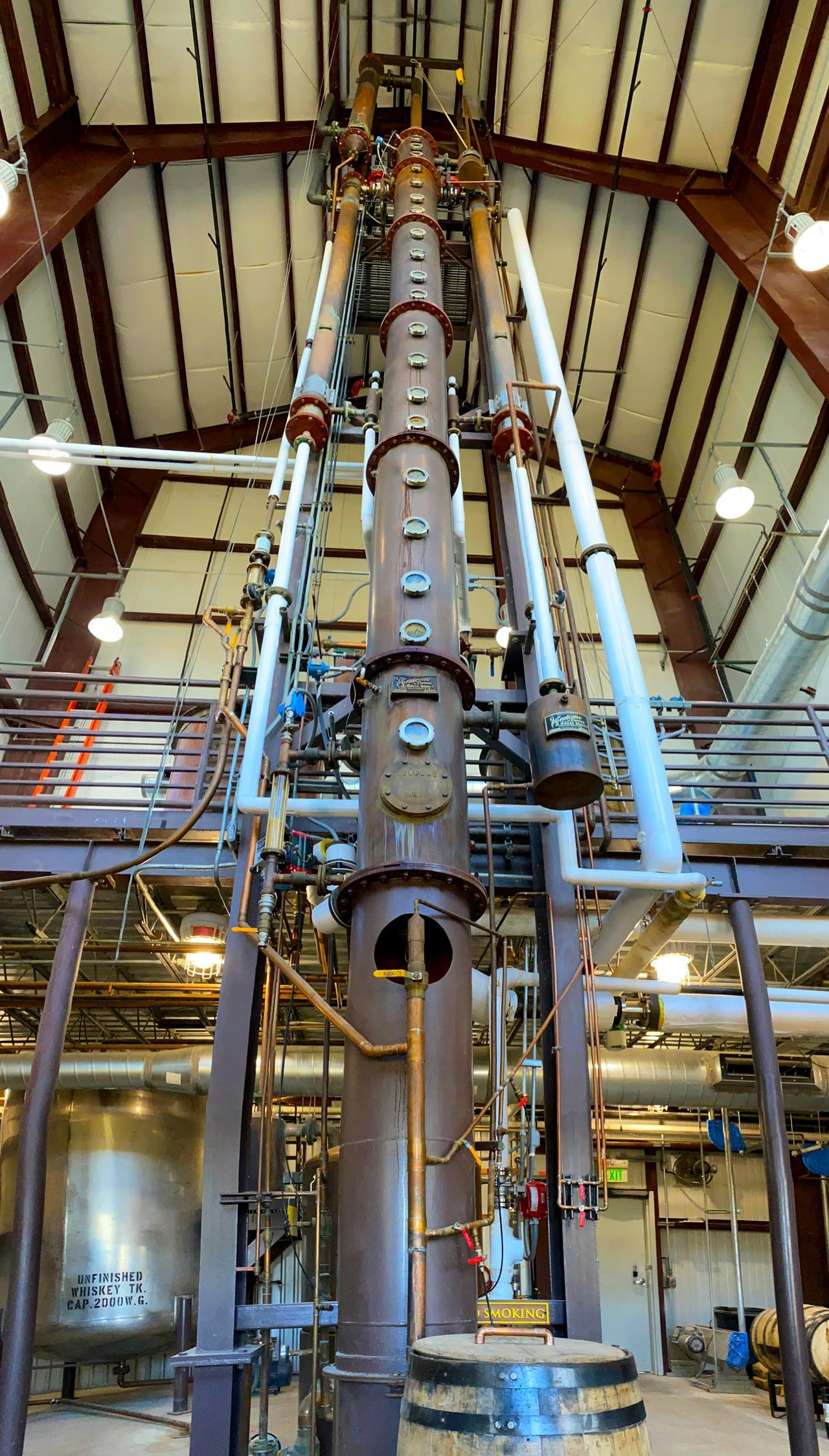 "There's no getting around it, Batch 1 was horrible. We were bleeding money and we convinced ourselves to bottle it for our first release, just to get something out there." – David Defazio
The initial release party only made it worse. Held outdoors on a blustery and cold late autumn afternoon, the party drew 1,400 locals—almost triple the expected crowd—according to Amanda Moeller, manager of retail and events at WW. Locals were so excited about the brand and eager to support it, they politely tried to hide their dislike of the 3-year-old release.
"You could see it on their faces as they said, 'Oh, yeah, it's really good,' but you could tell they were just being nice," she said. "You can be nice only for so long, and then you don't buy the whiskey again."
"We knew better," DeFazio interjected, "but we rushed it knowing we shouldn't have. There's no replacement for time in the barrel."
Hat in hand, DeFazio set about apologizing to anyone who bought a Batch 1 bottle. He even offered to buy those bottles back! Unlike politicians who call their egregious errors a "mistake," DeFazio said, "We owned it. It was all on us," and kept promising customers the whiskey would get better. "It was nice when somebody would say, 'Hey, man, I'm glad you said that. I'll try it again sometime."
Problem was, no one at WW fully understood what went wrong. Weeks of troubleshooting would reveal a previously not-documented malady: Wyoming's bitterly cold winters made the whiskey's flavors dormant.
"All the flavor leaves the whiskey when it gets that cold, and we get down to minus 20 here in the winter," said distillery operations manager, Curtis Chopping. Equally unexpected, "The flavor would come back when the weather warmed up in May. What we learned from that was we can only bottle from May to September, when it's warm here."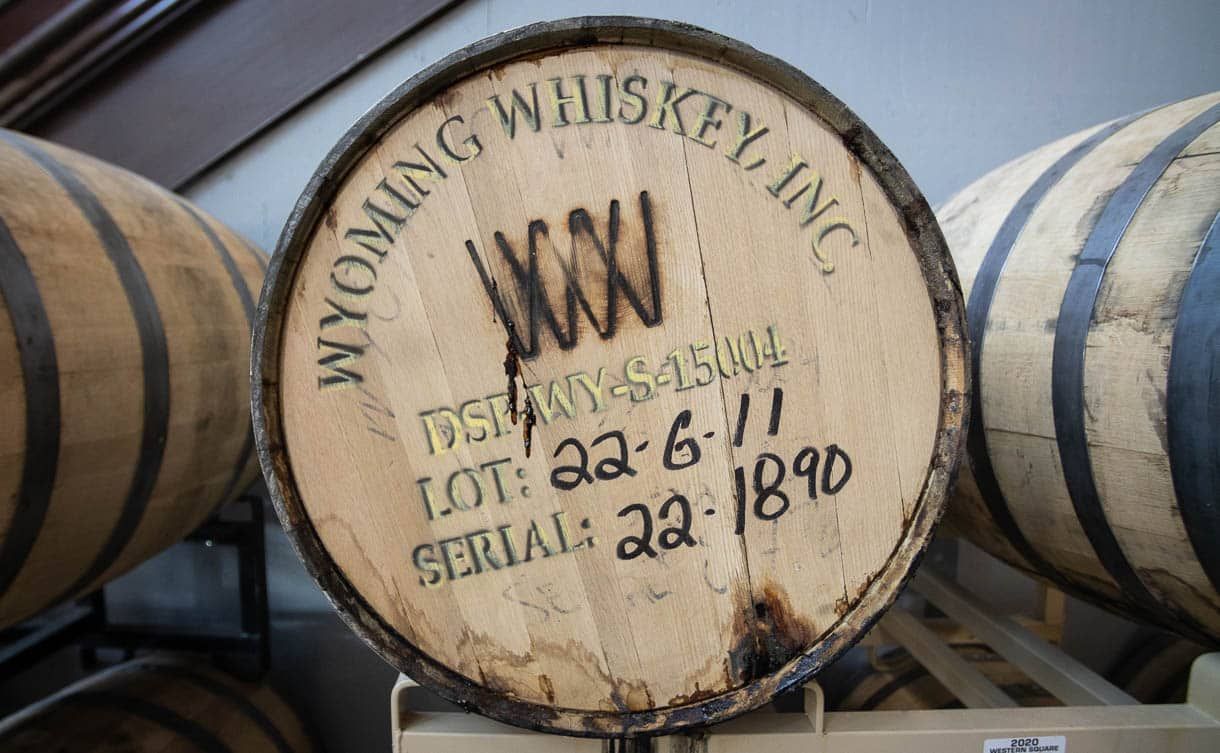 Veteran spirits blender, Nancy "The Nose" Fraley, was also called into help. As she worked to create new and improved small batch blends, she suggested raising WW's base barrel entry proof from 110 to 114 to extract more flavor from the wood. She also raised WW's barrel char from No. 3 to No. 4.
As the macro changes worked, the distillery team and Fraley continued tweaking. When Nally left WW to take the master distiller's post at Bardstown Bourbon Co. in 2014, the Meads' son, Sam Mead, applied his chemistry degree and analysis skills to refine WW's processes.
According to Chopping and DeFazio, positive effects from those changes were not just noticeable, but highly encouraging by Batch 51. Batches 70 and above, however, "are just phenomenal," DeFazio said. "Those have us excited.
"I should also point out that at about Batch 51 or 52 is where Nancy brought in a French yeast strain, which had a significant impact."
GOING WAY BEYOND WYOMING
Today, 14,000 barrels are aging in WW's single-story rickhouses. (Though these clean buildings don't bear the baudoinia-blacked look of the behemoth rickhouses in Kentucky, set against the backdrop of the Wyoming hill country and grazing Angus cattle, they're a damn fine sight.) According to Brand, the company has nearly achieved its goal of filling 3,000 new barrels and dumping 3,000 matured barrels annually. Nine-liter case output is 25,000, but DeFazio said the goal is 50,000. Ambitious growth plans, to be sure, but those became achievable when Glasgow, Scotland-based Edrington Scotch bought part of the business in 2019.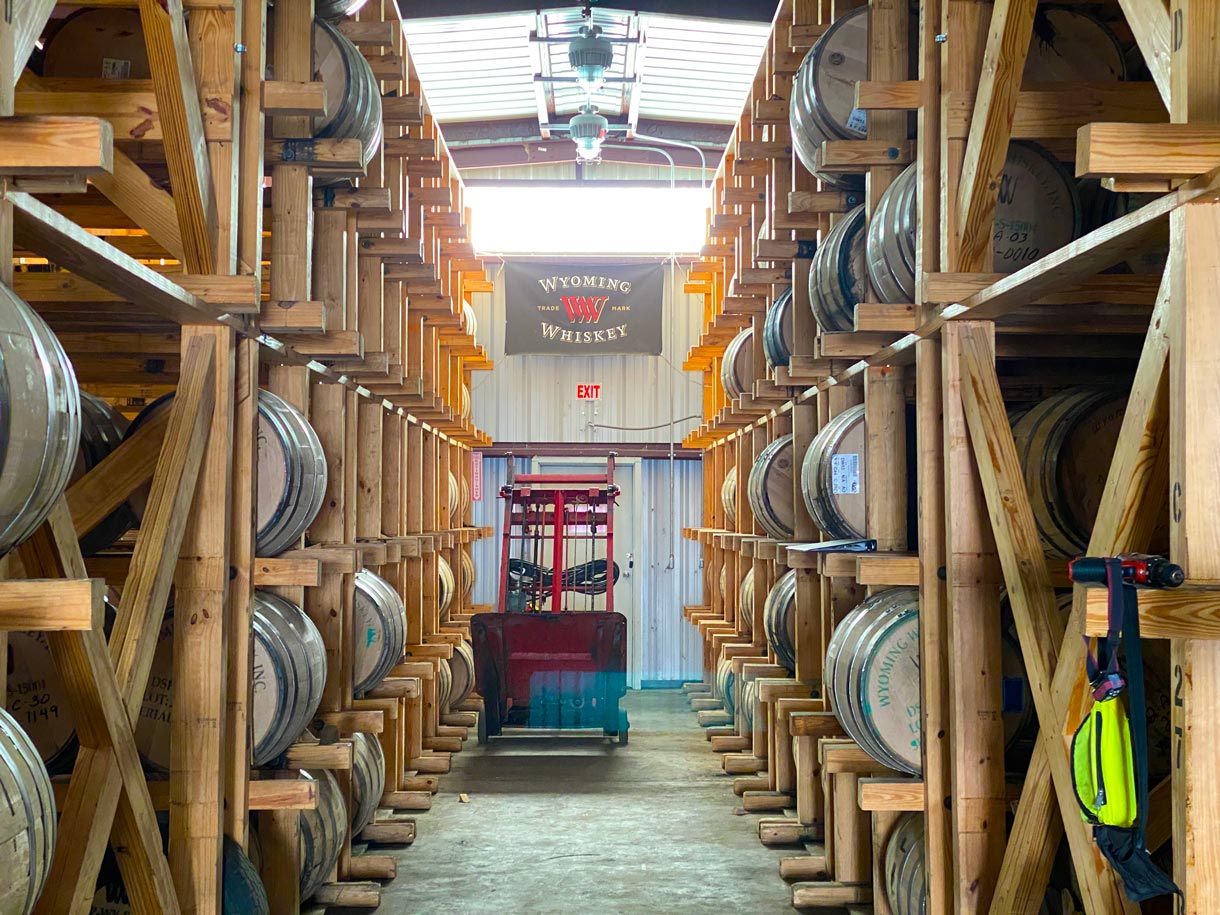 "That was a game changer for us," DeFazio said. WW had entertained other offers, but none "seemed like a good fit for us. Edrington has been good for us."
Market growth has been measured and steady. Wyoming Whiskey is sold in 50 states, and in some parts of Mexico and Canada.
Pops and I agree that the entire line of whiskey isn't just good, but really good and unique. (Having had only a ho-hum sample release of it many years ago, I wasn't sure what to expect. I was pleasantly surprised.)
As we've seen at other western distilleries like Laws Whiskey House and Breckenridge Distillery, using only grains from those states produces truly unique flavors found nowhere outside Wyoming and Colorado. (WW's grains, Chopping said, come from within a 90-mile radius of the distillery.) Wyoming Whiskey Small Bourbon whiskey was so tasty, in fact, Pops and I chose a single barrel while there. (Trust me, you'll want bottles of it. Learn how you can join our Drink Curious community to get access to all of our single barrel picks.)
After our day there, DeFazio met us for dinner, which became a summary discussion of our visit and WW's brief history. Despite Erdington's backing, WW is still a small brand with a small team doing multiple jobs to elevate its status in a crowded market. It's still got that family-run feel, that enterprising spirit that makes for great stories.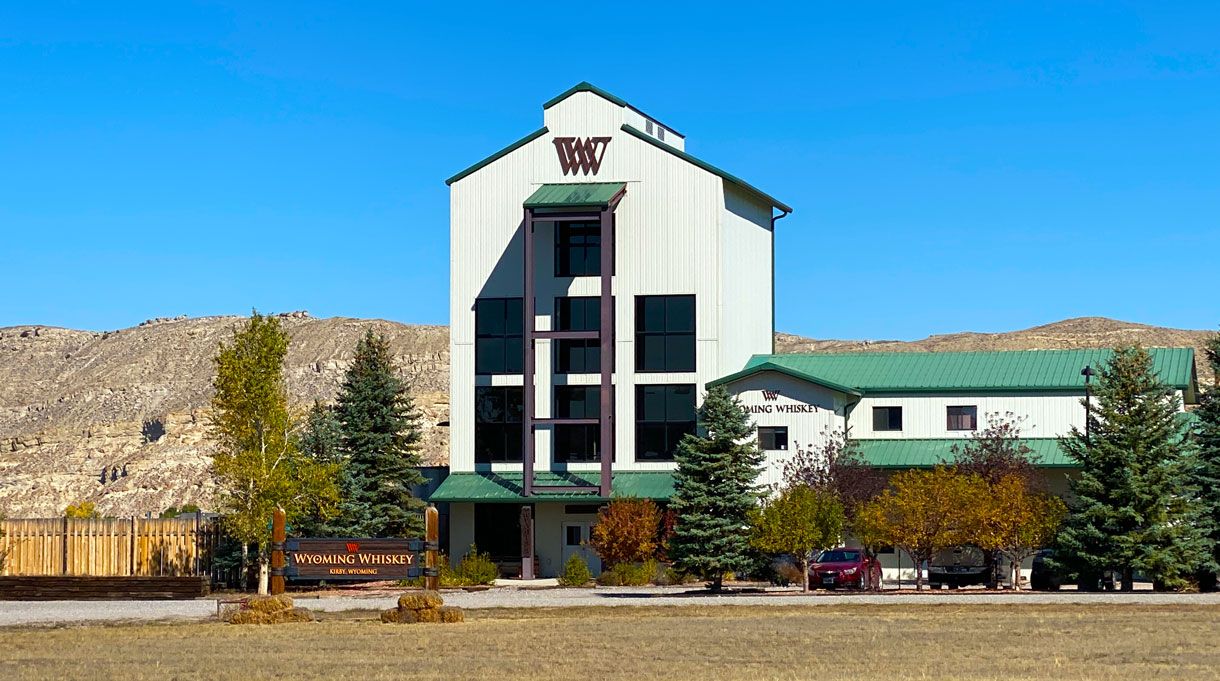 Much as Bourbon & Banter loves big distillery booze, we've made a commitment to showcase more up-and-coming distilleries, to let others know that these, too, are worthy bottles to buy. Any reader of ours knows that not every bottle deserves such coverage, but when we find the good ones, we point them out.
Over steaks and horse's neck cocktails (made with the delicious Wyoming Whiskey Outryder, ginger ale, lemon juice and bitters), DeFazio painted a positive picture of WW's future, one he's doubly excited about now that its production struggles are well behind it.
"We're proud of the work we've done to get where we are now, but we're really excited to see where we're going," he said. "This is such a competitive industry—man, it's hard! And we have a lot of work ahead of us. But we think we're well positioned to grow nicely for a long time."