Kentucky Barrel Pick Trip Recap – Day 1
Almost two years to the day after the B&B team traveled to Kentucky to celebrate the 5 year anniversary of Bourbon & Banter, we got the band back together to do it again. There were a few team members that were able to make the trip again and there were some new faces that were able to join.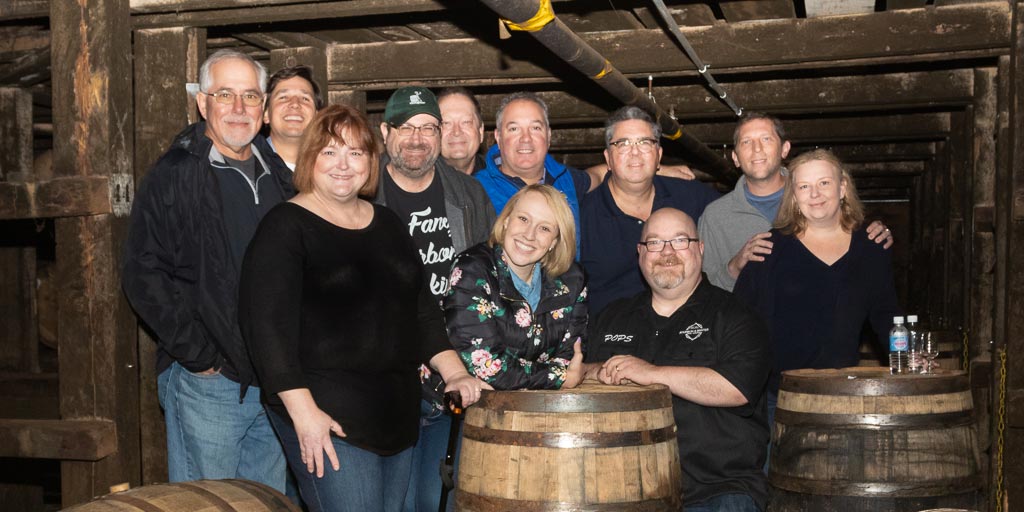 WILD TURKEY DISTILLERY BARREL PICK
Almost two years to the day after the B&B team traveled to Kentucky to celebrate the 5 year anniversary of Bourbon & Banter, we got the band back together to do it again. There were a few team members that were able to make the trip again and there were some new faces that were able to join this time that had never met some of the other team members in person. Sure we have our Slack group chats and a Google Hangout session every now and then, but we rarely get a chance to sit around and enjoy some bourbon together in person. The B&B team is spread out from Coast to Coast and North to South so in person opportunities to hang out together are a special occasion.
Due to some sort of mix up, our 5th Anniversary Barrel Pick, got bottled and sent to us as Kentucky Spirit rather than the Russell's Reserve that we had selected. This ended up being a bit of an issue for us as the KY Spirit is bottled at a considerably lower proof than the Russell's Reserve that we had selected and therefore ended up completely different than what we had selected. In the end, it was decided that we didn't feel comfortable putting the Bourbon & Banter name on a product we didn't select so we ended up refusing the barrel.
After a lot of discussions with many people in the supply chain and process, we finally settled on a make up date to re-pick the Bourbon & Banter 5th Anniversary Barrel. We all finally settled on a date. Two years later. So, once again, we book an awesome Air B&B in Louisville and make our travel plans. If you're picturing a bunch of bourbon nerds in a rental house for 3 nights, you are spot on. It was basically like an MTV Real World episode for bourbon writers.
On Monday morning at 8:30am, we all piled into a passenger van and let our driver take it from there. We were scheduled to pick our barrel of Russell's Reserve at Wild Turkey at 10am. It turned out to be a really nice day and we got there right on time. As we pulled onto the property, the sun was just starting to come up and there was a thick fog sitting on the hills of the property. It was really cool to see. We met our handler at the Visitors Center, piled back into our van and followed her to Warehouse K where Eddie Russell was waiting for us.
This barrel pick had a bit of a different feel to it than our previous one did. This one seemed much more business like. I'm not sure if it was that it was just Monday morning and we were Eddie's first group of the day or if he was just not feeling it but this one didn't have all the warmth and charm that our last pick did. This wasn't a bad thing, it just had a bit of a different feel to start off with. Eddie greeted our group and introduced himself and told us to follow him. As we walked into the Warehouse, he instructed us to grab a tasting glass and a bottle of water if we wanted. The water and glasses were set out on the top of a barrel as we rounded the corner of the rick house and followed Eddie to our first barrel. As we followed along, Eddie stopped at a barrel that he told was from the 6th floor of Camp Nelson Warehouse F. It was 120.4 and barreled on Nov. 24th of 2009. It was our first drink of the day for all of us (that I was aware of). Bourbon at 10:05 am thiefed straight from the barrel in the company of Master Distiller Eddie Russell is a solid way to start your week. We all reached out with our tasting glasses and one by one Eddie poured bourbon into our glasses. We were told that when we were finished to toss the remainder on the floor if we didn't finish what was in our glasses. Um, no. I thought "Who is gonna waste a delicious breakfast?!? There are starving kids . . "
Some people tossed the remainder of their samples. I won't name names but I wasn't one of them. These barrel picks experiences are very rare and very special, I was going to enjoy it. Besides, we had a driver. The first barrel had a super long finish and a strong mint nose. Next we had another barrel from the same warehouse and floor as the first one but it was 120.2. It was completely different than the first one. Very smooth, zero burn and not much of a finish but it had a bit of a KY hug. There was a slightly mineral taste to it. After the first two barrels, Eddie looked at his legal pad and said we were heading to another barrel, this one was also a Camp Nelson F from the 5th floor and was barreled on November 10th in 2009. It was 116 ABV and was better than the 2nd one. It was smooth with more going on than the previous barrel but not nearly the finish that 1 had.
Since only a few of us had not taken part in a barrel selection before, I suggested that we all keep our thoughts and preferences to ourselves until we've tried most or all of the barrels so that we don't influence each other and have as much info as possible into our own tasting notes. We all agreed and were keeping notes. Until about the fourth barrel when people started loosening up. Barrel proof bourbon right from the rick house floor will do that to you if you only had a minimal breakfast from McDonald's in the van on the way down.
I took notes on all of the barrels but it really doesn't matter and you probably don't want to read about the 8 barrels we didn't end up selecting. By the fourth barrel, Eddie started loosening up and seemed to be enjoying the process and our group more so than when we first arrived. As we were led from barrel to barrel we all kind of took our time taking in the sights and smells of Warehouse K while some of us stopped to snap some photos and chat with each other. After what seemed like a MUCH quicker process than our previous trip, we had sampled from 9 barrels that had been pre selected for our group based on age. I don't want to say that we were rushed, but we were kept on schedule. In under an hour we had sampled 9 different barrels. All of the barrels we sampled were laid to rest in either November or December of 2009 and had come from either Camp Nelson A or F.
At this point Eddie asked us what our favorites were. If you've never been a part of a pick, if you don't speak up, you don't get a say. So we all chimed in, gave our thoughts and preferences and lobbied for our favorites. We came up with our top four and Eddie told us to go back out and wait on the front porch of the warehouse while he gathered samples from our four finalists to taste blindly to determine our winner.
When we were called back in, Eddie had all four samples waiting for us on the same barrel that held our sample glasses and bottled water when we first arrived. We passed each sample glass around, sniffed and tasted. Some went back for second or third sips. After we finished all four samples, we ranked them in order. Eddie had numbered the blind samples 1-4 and mixed them up so we didn't know what barrels we were tasting. By a show of hands, we eliminated two and then came to our winner.
The winner ended up being the sixth barrel we sampled that day. It was a 120.4 barrel from the 6th floor of Camp Nelson F and barreled on November 24th of 2009. My original tasting notes had it as very brown sugar forward with some hints of maple. I also noted that after tasting 6 barrels, that it was easily the best barrel so far.
If all goes well, these bottles will be available to purchase in limited quantities in January/February 2020. Bourbon & Banter email subscribers will get first crack at purchasing bottles from this pick so make sure you sign up today.
Written by Brent Joseph. Learn more about Brent's whiskey preferences and check out more of his reviews.
CASTLE & KEY DISTILLERY
A few years ago, my mom and I made a slight detour going from Lexington to Louisville to take a look at the Old Taylor ruins. We had heard rumblings that this was slated to be reincarnated as a new distillery but didn't know the details. We parked in the gravel next to a building across the street that had certainly seen better days: windows were busted in, vines overtook nooks and crannies, and the structural integrity looked questionable, at best.
We jogged across the two-lane road that separated the gravel lot from the Old Taylor complex. It looked like The Secret Garden when Sarah first crawled under the gate, chasing after a robin. Trees were everywhere, grass was waist high, and ivy snaked through gates, doors, and windows. The majesty of the abandoned "Castle" still loomed, with its gorgeous stone turrets and lancet windows reminiscent of the Medieval brethren it was modeled after.
The rusted gates were locked but we walked along the stone perimeter walls and peered into what used to be a lush sunken garden. That day, it more resembled a jungle (where I later learned was teeming with snakes like deadly water moccasins). This once booming distillery that hosted lavish parties attended by the Kentucky and international elite alike looked forgotten, left behind. Little did we know those rumblings were about to get louder and that a few folks from up the road in Lexington had a different plan for this historical spot.
Fast forward to my next visit this past October, and the once derelict complex looked alive again, with the foliage tamed back, the gardens reinvigorated (by the inimitable green thumb of John Carloftis, no less!), the stone polished, the paths repacked, and the stills bubbling and flowing. The Old Taylor distillery was back to business under a new name: Castle & Key.
The new distillery is heavily curated, from the gift shop (stocked with the latest fashions from Barbour, branded pieces from Louisville Stoneware, among other distillery gift shop usuals like barware and shirts), the gardens, the tasting rooms, and the story. As Castle & Key has only been distilling a short time, the only offerings currently on tap were gins, a vodka, rye and bourbon newmake, and very young aged whiskies. We were ushered into one of the beautiful tasting rooms and were presented with a spread of 9 tasting glasses (bearing the Castle & Key mark, of course). Our excellent guide walked us through the mash bills for each, distilling the current contract distilling efforts of the distillery (you have to generate revenue somewhere before that bourbon ages!), as well as the current and near future offerings. Castle & Key is open about their relationship with distilling and aging for Old Carter and Pinhook, which a few others are a bit less public.
Long story short is that the whiskies and new makes we tried all showed great promise as aged spirits: they were smooth to the palate (even for a harsh new make) and very thoughtfully blended mash bills. The rye, in particular, is one I am keen to try upon release. Quality is an obsession at Castle & Key, remarks Brett Connors, and it shows from the craftsmanship of the distilling operation to the quality of the liquor we tasted.
But don't sleep on the clear spirits, folks. I am a self-professed gin lover, and Castle & Keys' are no exception. The London Dry Gin stood out as my favorite. This is a seasonal, limited release gin that is infused with botanicals that evoke the season, many of which are taken from the grounds own gardens. This gin features an autumnal bouquet of ginger root, close, and cassia bark (which has a cinnamon-like taste), alongside pink peppercorns for piquancy, and a touch of white sage to clear out the negative energy (it also has a lovely herbal quality). I would easily drink this on the rocks, or with a touch of grapefruit tonic.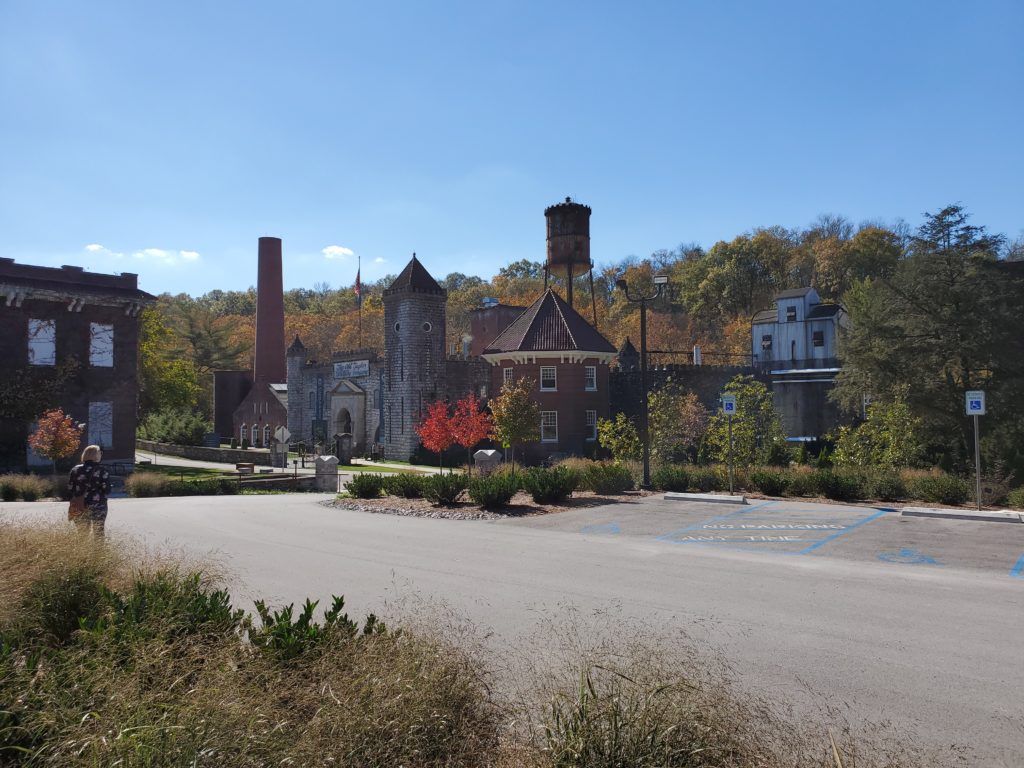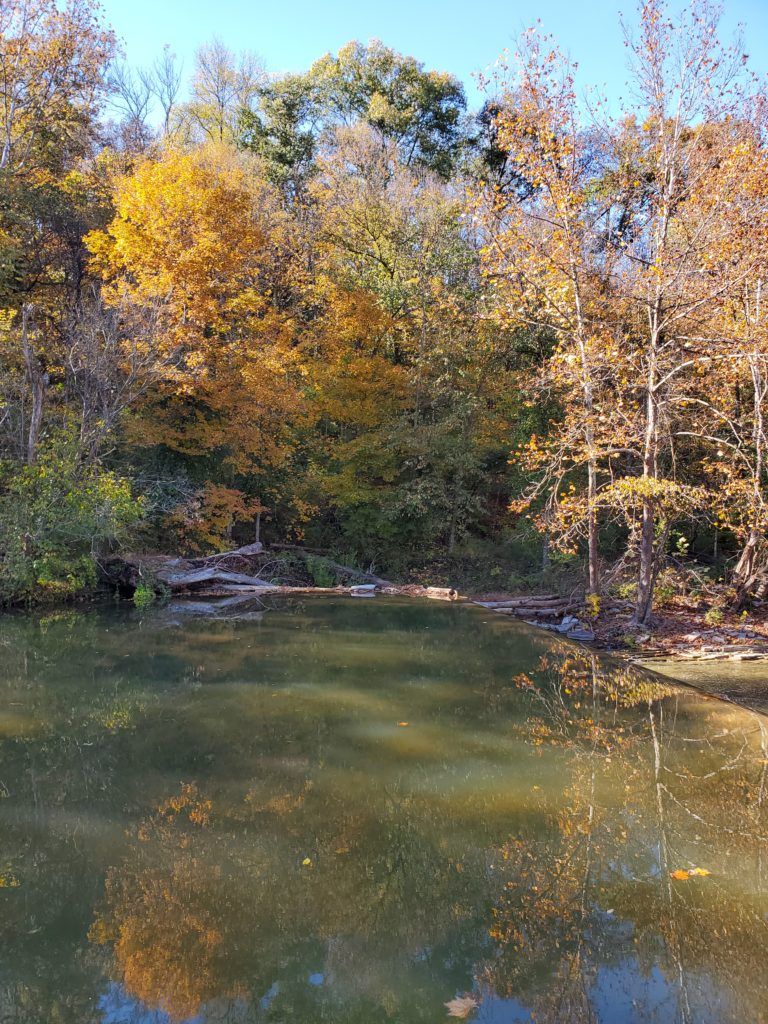 The eponymous Restoration Release Gin is created using the rye base, then steeped in the requisite juniper and other botanicals. This clear spirit is very soft, with noticeable rye notes that shine through, which yield an almost velvety mouthfeel. The mellow base is kept soft with the addition of chamomile, with just enough zing from the lemon verbena and rosemary to keep things interesting. This gin can easily hold up in a martini (with a twist!), or in a gin and soda. And at 106 proof, this one will certainly creep up on you.
The Restoration Release Vodka comes in a few varietals: 2 bourbon mash bills and 1 rye. As with the new make, these vodkas are approachable and well-curated. They give a good window as to what the aged product will yield. And apparently, we won't be waiting too long for the first Castle & Key brown liquor to hit the market, as a C&K whiskey is slated to hit the market some time next year. As to when that will be? Whose to say, as they are adamant about not release it until the flavor is up to their strict quality standards.
Castle & Key is a can't-miss stop along the Kentucky Bourbon Trail. It is unmatched in its unique venue and history, and it provides a window onto what is certain to be one of the next great distilleries in America. Thought you can't try their bourbon yet, do be sure to stop by their walk-up bar – Counter 17 – and snag a cocktail to sip on as you enjoy the creek views and meander around the gorgeous grounds. They also have a few tour options, so be sure not to miss a guided journey through the property's storied past. Be patient, the bourbon will come, and in the meantime, sit back and enjoy watching the process. Afterall, good things come to those who wait.
Written by Erin Petrey. Learn more about Erin's whiskey preferences and check out more of her reviews.
MICHTER'S FORT NELSON DISTILLERY
Our last stop at the end of a long, rewarding day was Michter's Fort Nelson Distillery across the street from the Louisville Slugger Factory and Museum in a building that was once a part of – you guessed it – Fort Nelson. While Michter's main distillery and warehouse is in Shively, Kentucky and houses the lion's share of their operations, they opened this small-scale distillery and bar earlier this year to have a greater presence on Whiskey Row and in Louisville proper. Later, our tour guide, Jacqueline, explained to us that an additional benefit of having this storefront and bar also produce whiskey is that it affords their distilling team the opportunity to experiment on a small-scale with recipes and mash bills that might someday become a staple at their Shively location.
While the tour covered the basics of whiskey-making (which would be repetitive to most distillery-tour veterans), it told the story through the lens of what the folks at Michter's believe separates their juice from everyone else's. When discussing the grains in the various mash bills, Jacqueline explained to us how the technology they use aims to produce a much more uniform consistency in their crushed barley, corn, and rye prior to being mixed with water. The science teacher in me also appreciated the science that went into the difference that the folks at Michter's seemed the proudest of: their industry-low barrel-entry proof. The long-and-short of it is that adding water prior to barreling allows for better interactions between the whiskey and the wood and produces a smoother, more flavorful whiskey than adding water after the aging process; even though doing it their way requires a great deal more barrels.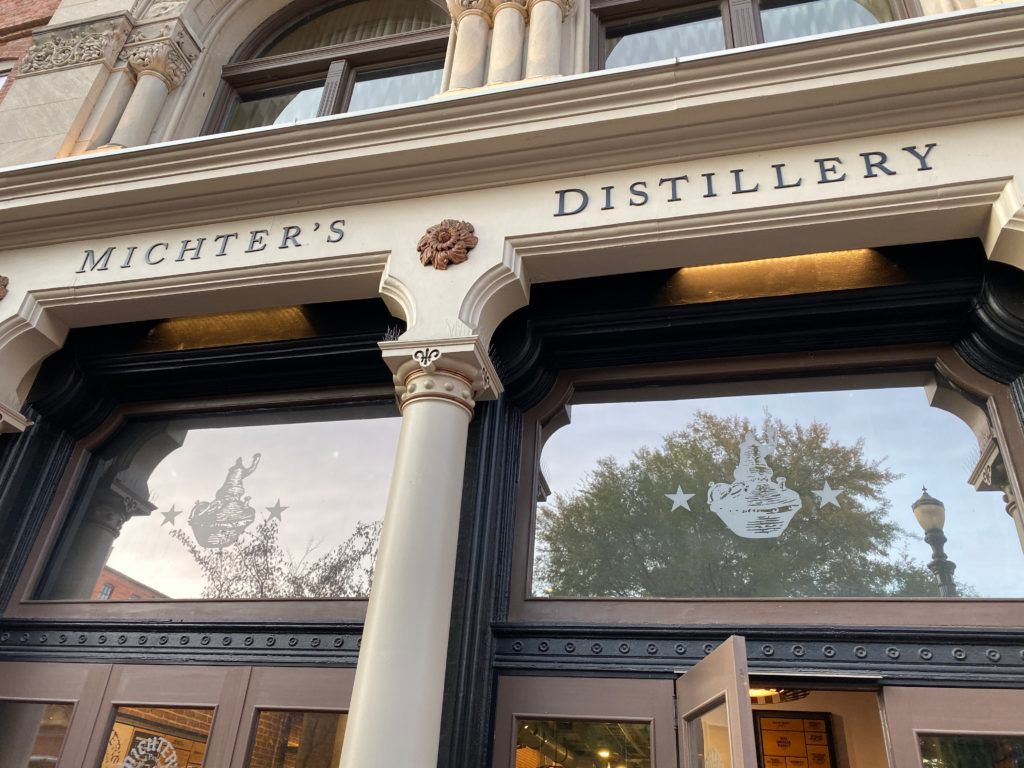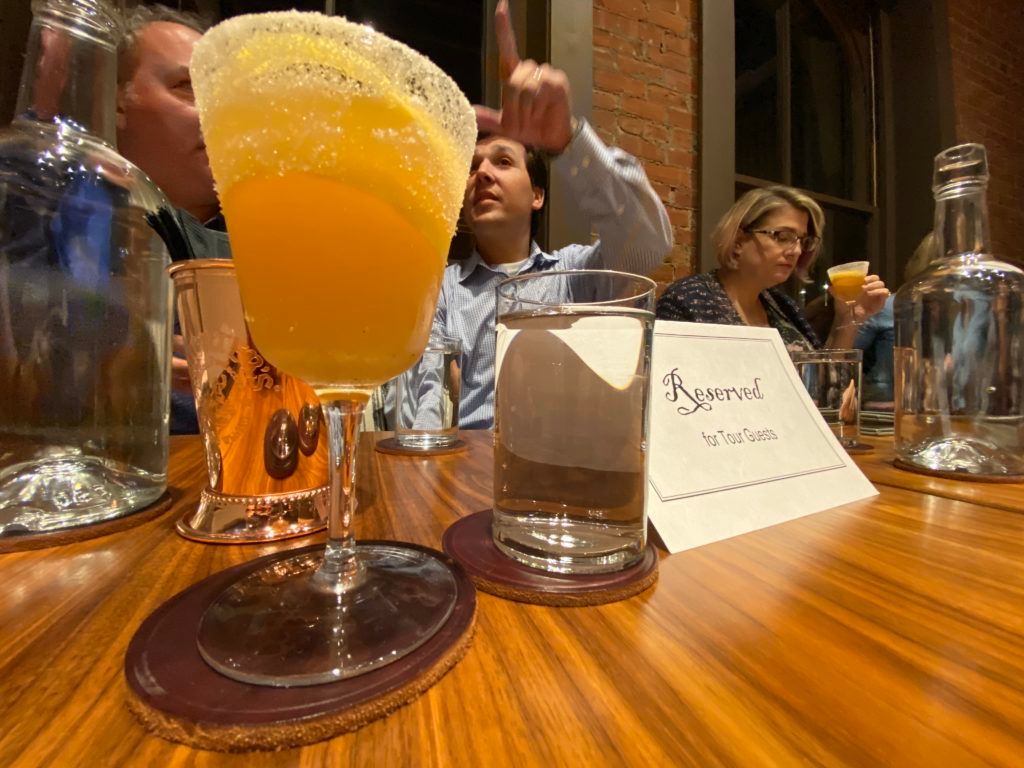 If you're just getting into whiskey tasting or appreciating the subtle nuances in different recipes, then the tasting at the end of a Michter's tour is a must. It begins with a 'nosing' exercise where you smell several jars with various scents in them to try to discern the notes that might be present in whiskies. It was a unique step in the process prior to actually sampling whiskey that can really strengthen your tasting notes. When our tasting was over, we headed up to the second floor where bartenders in brown, waxed aprons created drinks for us that were as fancy as the uniform would lead you to believe they would be. We sampled several and each of us had a favorite, but if a coffee or citrus-infused cocktail isn't your thing, you can also sample the Celebration Sour Mash for $1,200 a pour… or create your own flight for a much smaller hit to your whiskey tourism budget so you have more cash left to #drinkcurious!
Written by Paul Needham. Learn more about Paul's whiskey preferences and check out more of his reviews.